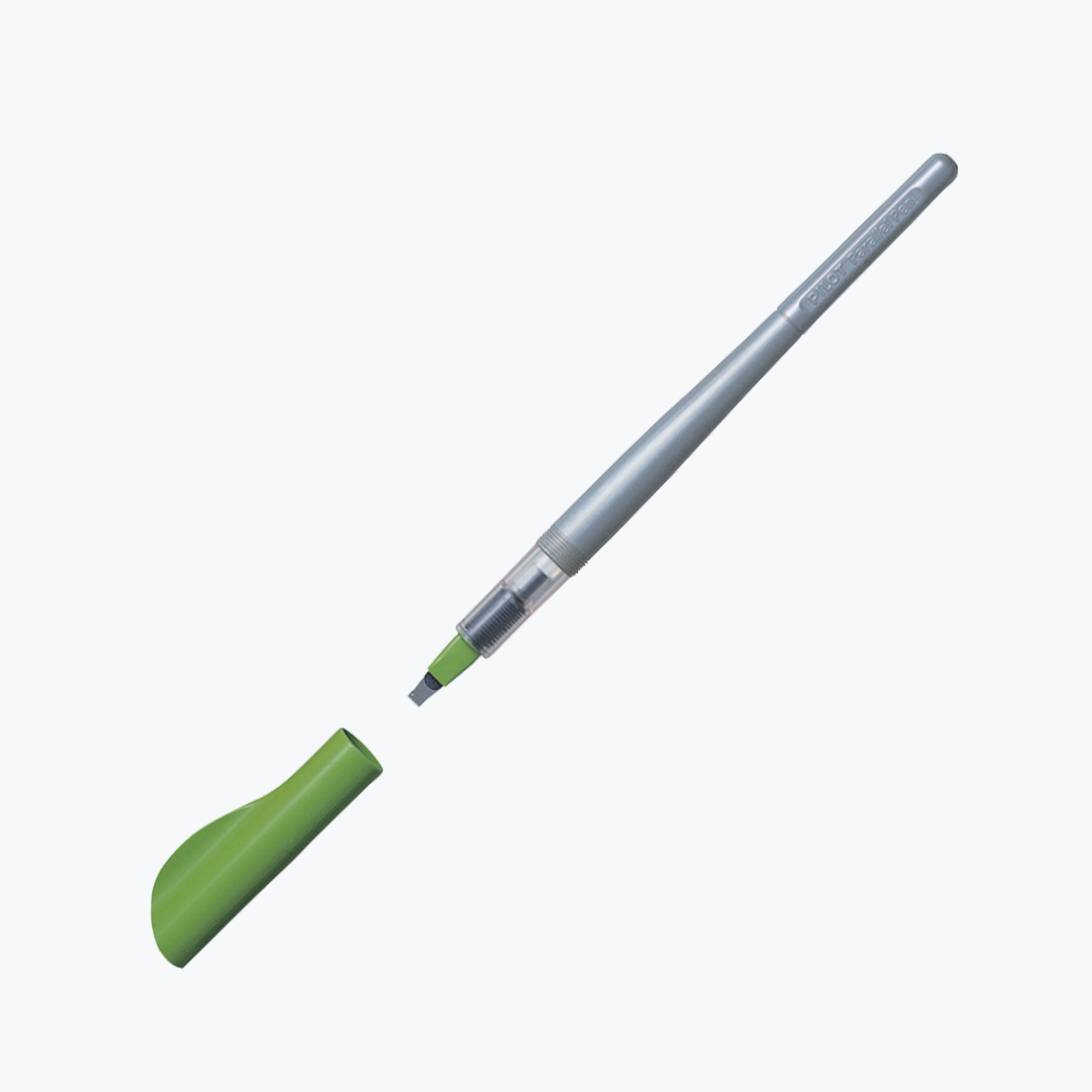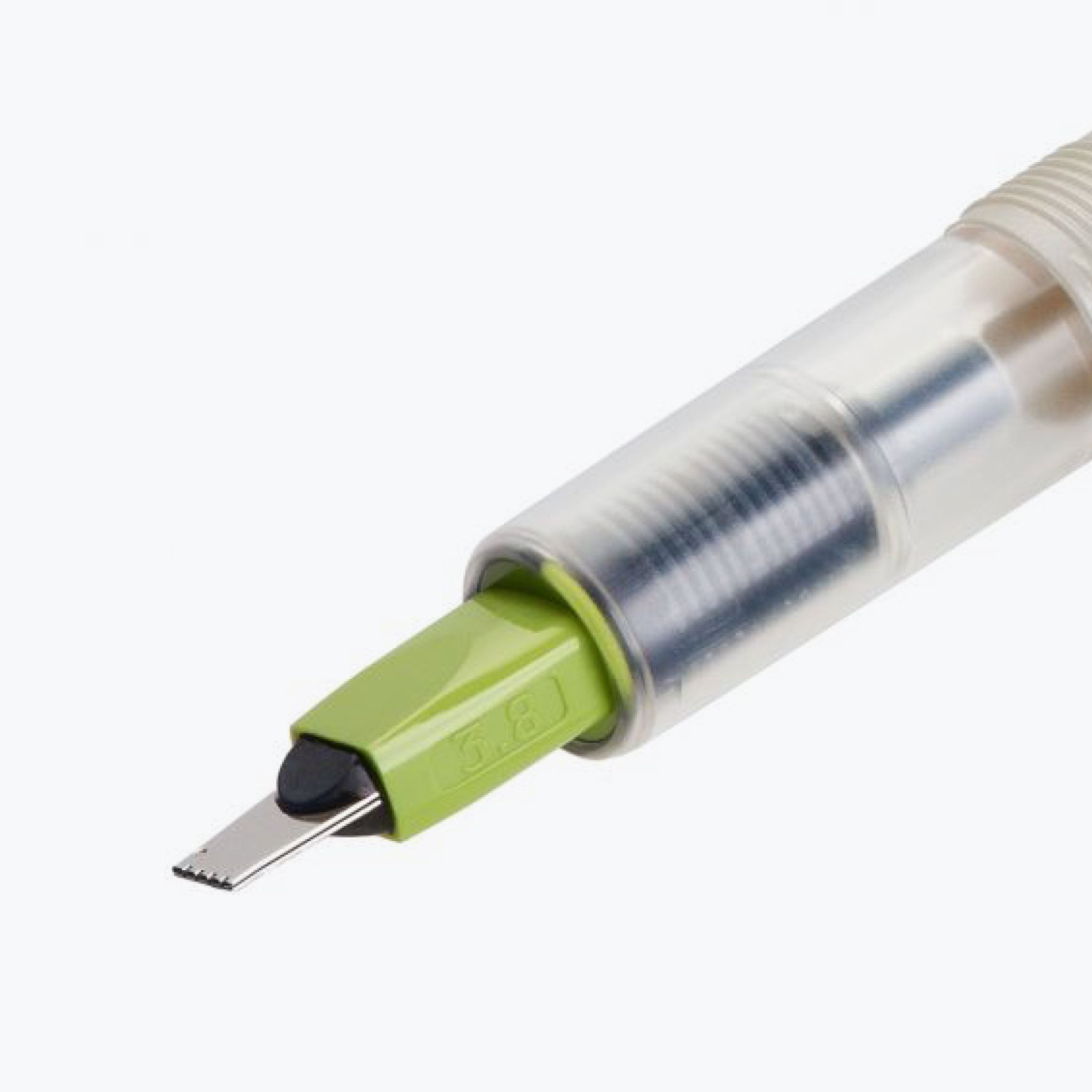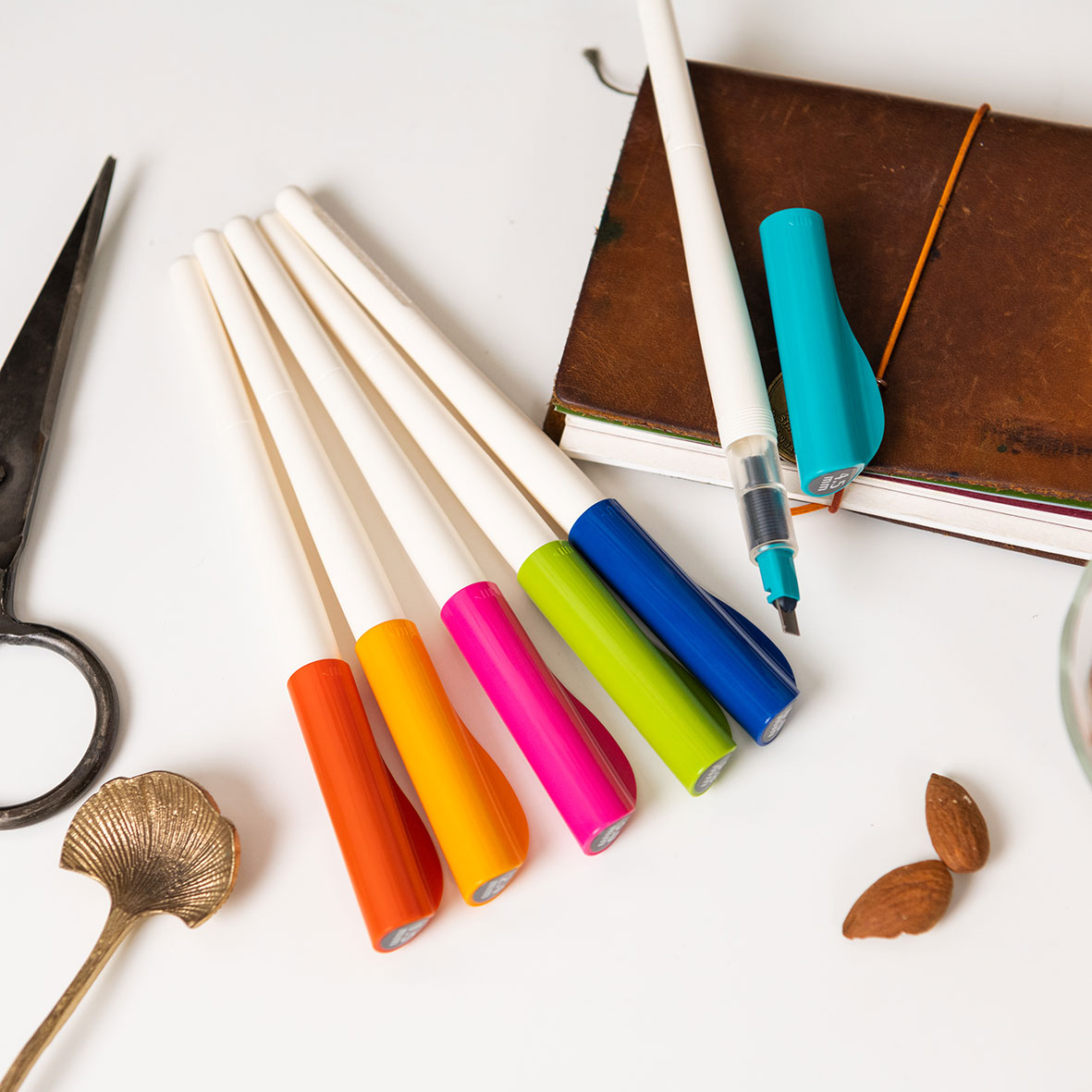 Pilot - Parallel Pen - 3.8mm
The Pilot Parallel Pen features a breakthrough nib design that relies on parallel plates to create sharp, beautiful lines, making it perfect for calligraphy and lettering.
The unique, two-plate design allows the ink to flow evenly along the entire width of the nib so you can use both the flat edge for broad strokes and the corner for narrow lines. You can also use two Parallel Pens to blend between colours by touching the tips together for a few seconds. The ink will flow from one pen to the other, creating a gradient effect when writing. 
Each set comes with a pen, one black and one red ink cartridge, a converter to flush the pen, nib cleaner and care guide. 
Other pen widths and cartridge refills can be found here.