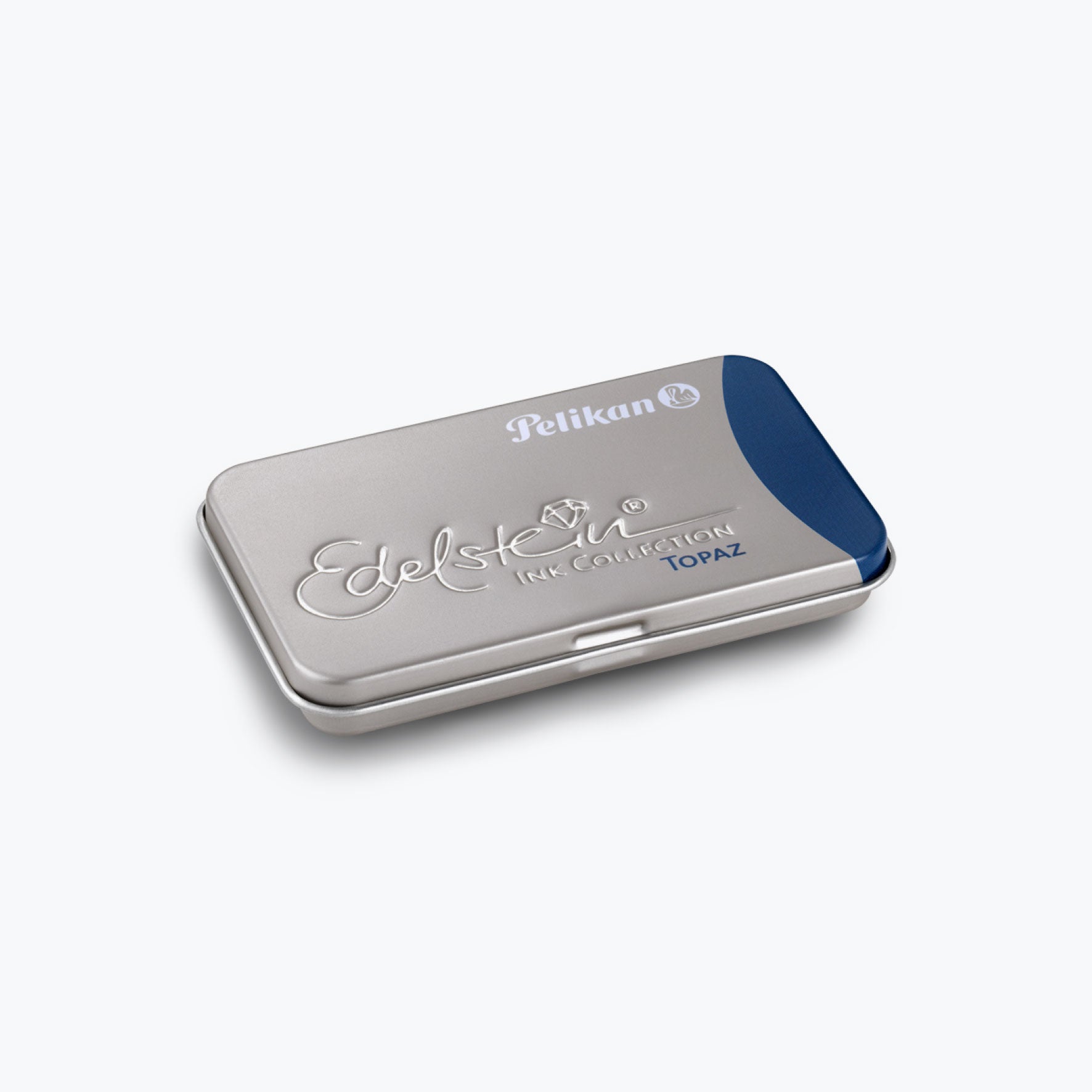 Pelikan - Edelstein Cartridges - Topaz
Pelikan's Edelstein range is the German pen manufacturer's premium line of fountain pen inks. Known for their rich colours and generous flow, the Edelstein range are the perfect match for your new Pelikan Souverän fountain pen.
Edelstein is the German word for Gemstone, and each of the inks take their name from a precious gem that corresponds to the ink colour.
A bright and cheerful blue ink, Pelikan Edelstein Topaz is anything but the boring office blue you never want to lay eyes on again. This is a saturated tropical ocean cerulean blue.
Pelikan Edelstein Cartridges are made to the Standard International Long specification and each tin contains six generously sized cartridges.