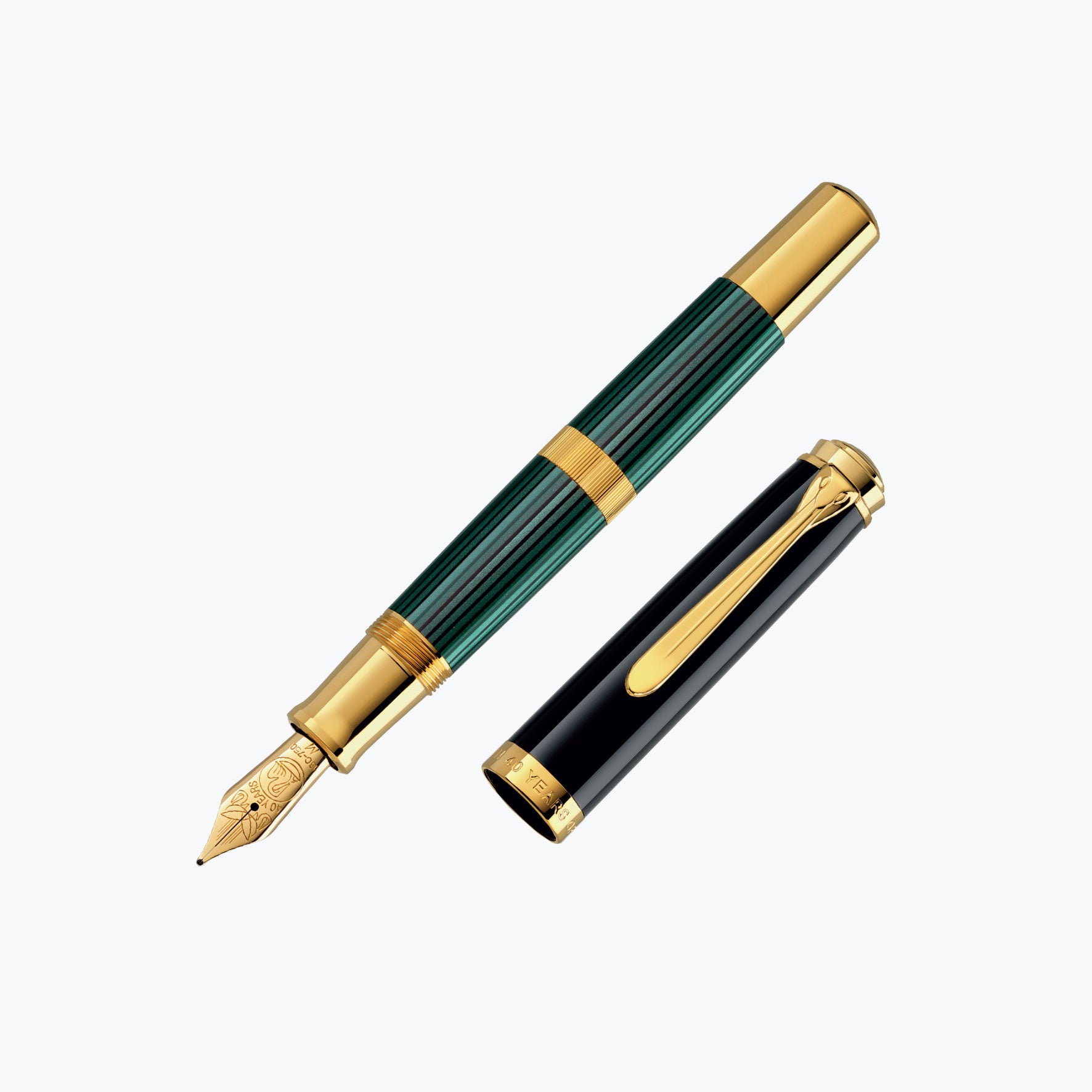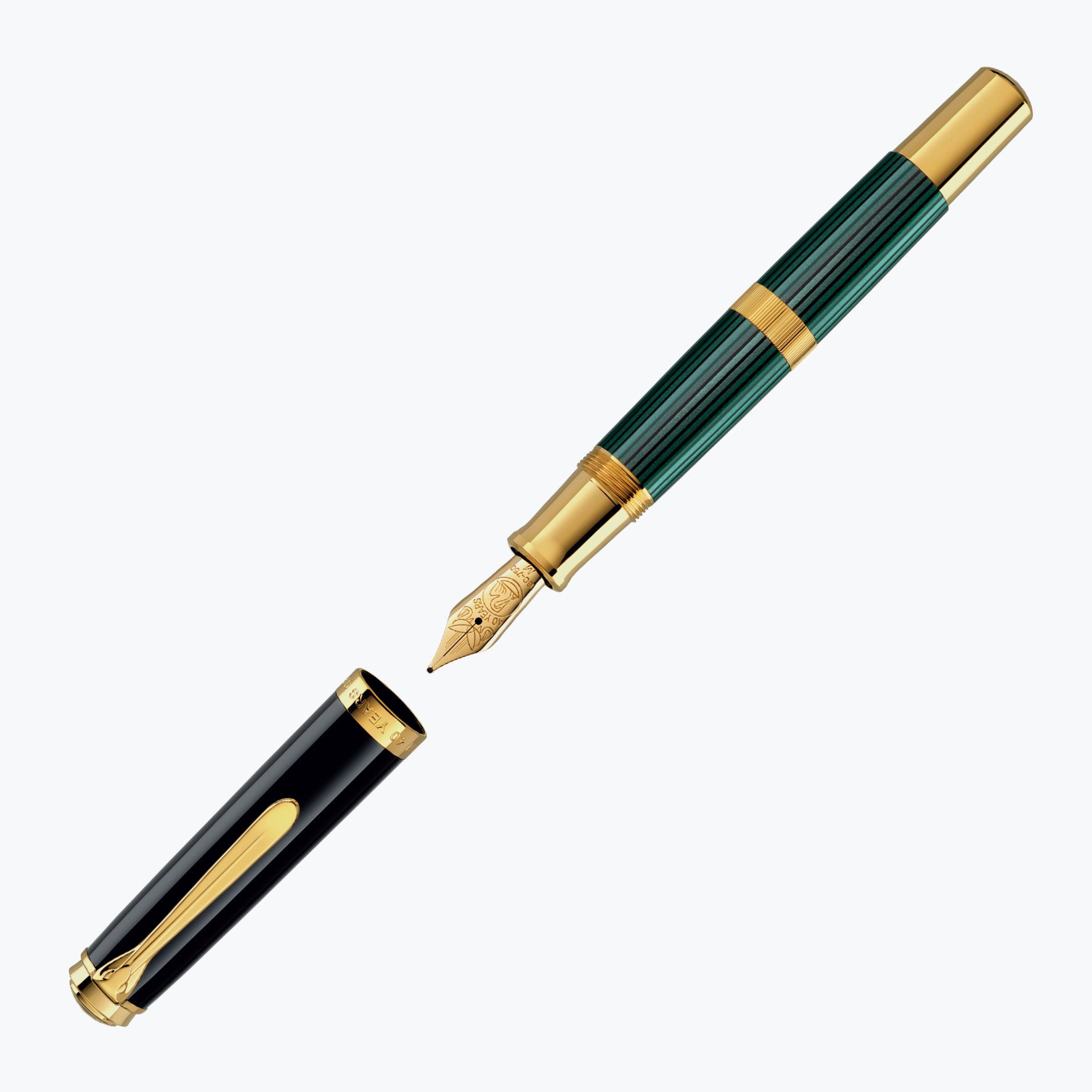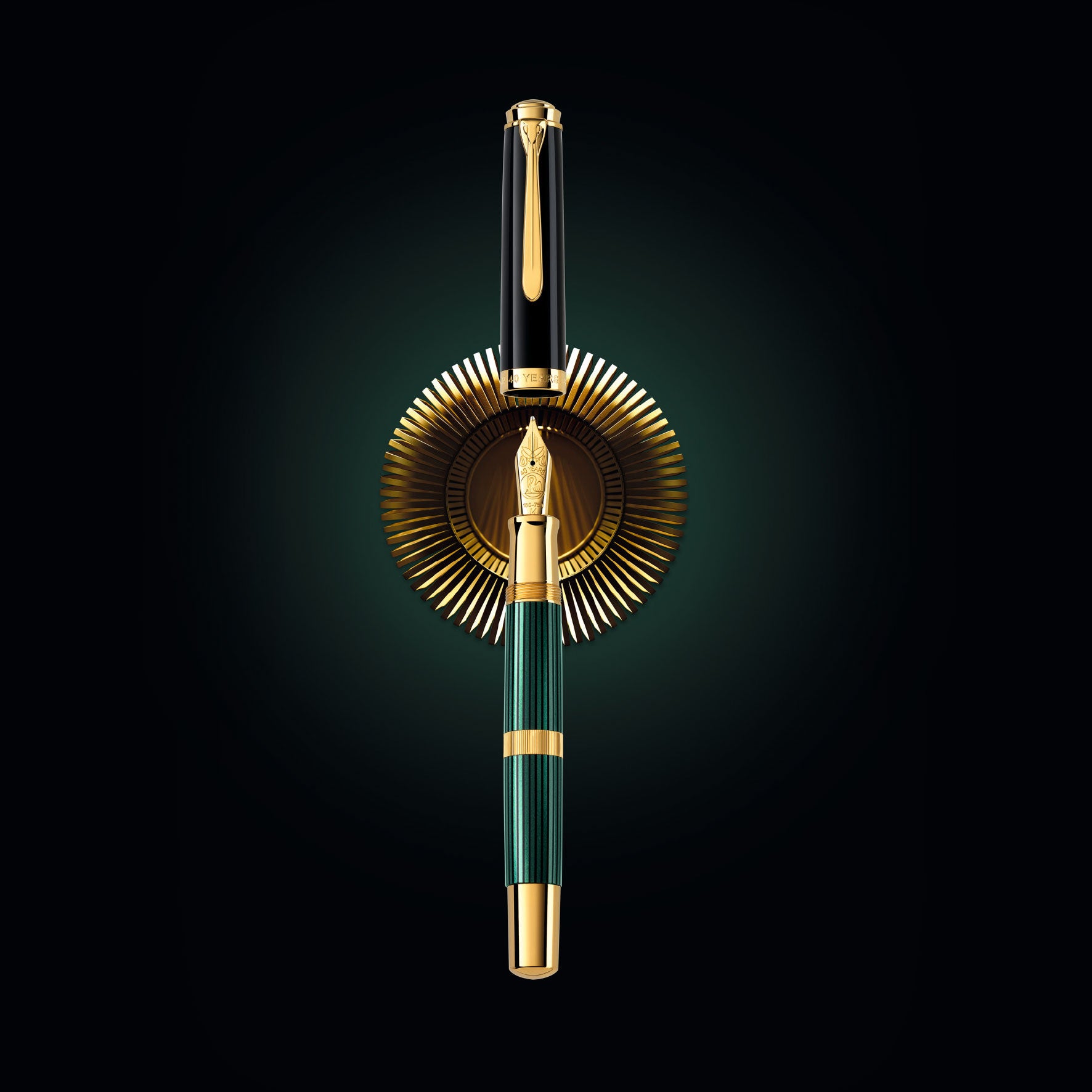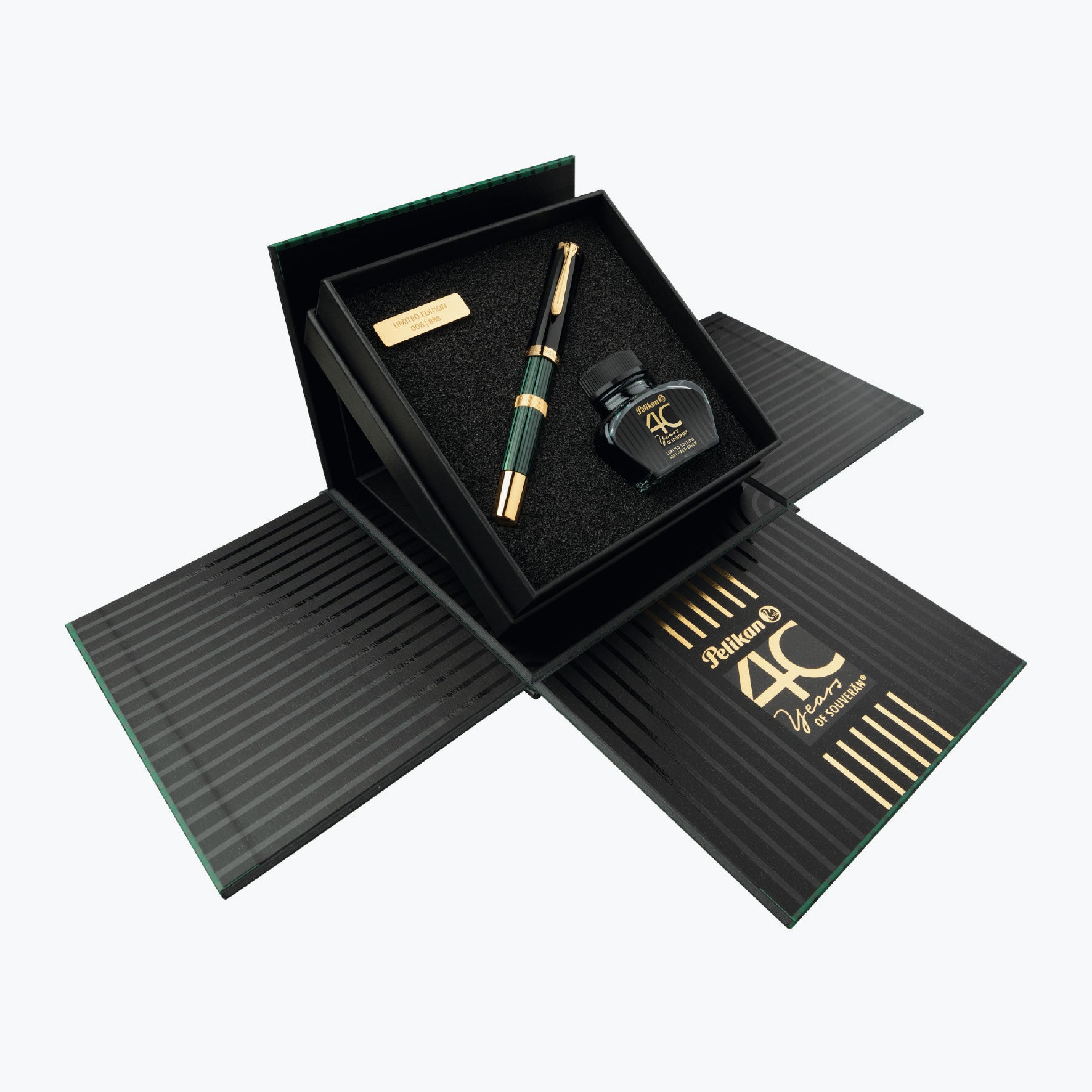 Pelikan - M800 Fountain Pen - 40 Years of Souverän
Pelikan is celebrating 40 Years of Souverän® with this exclusive limited edition fountain pen. From the black-and-green Pelikan stripes, to the exceptional filigree of the 18-karat gold nib, this release is quintessentially Souverän.

Presented in a special effect gift box that unfolds to reveal the pen along with a bottle of Pelikan Ink 4001® bearing an anniversary label and an engraving of the individual serial number.

This unique edition will be available from November 2022 in a limited edition of 888 pieces worldwide.