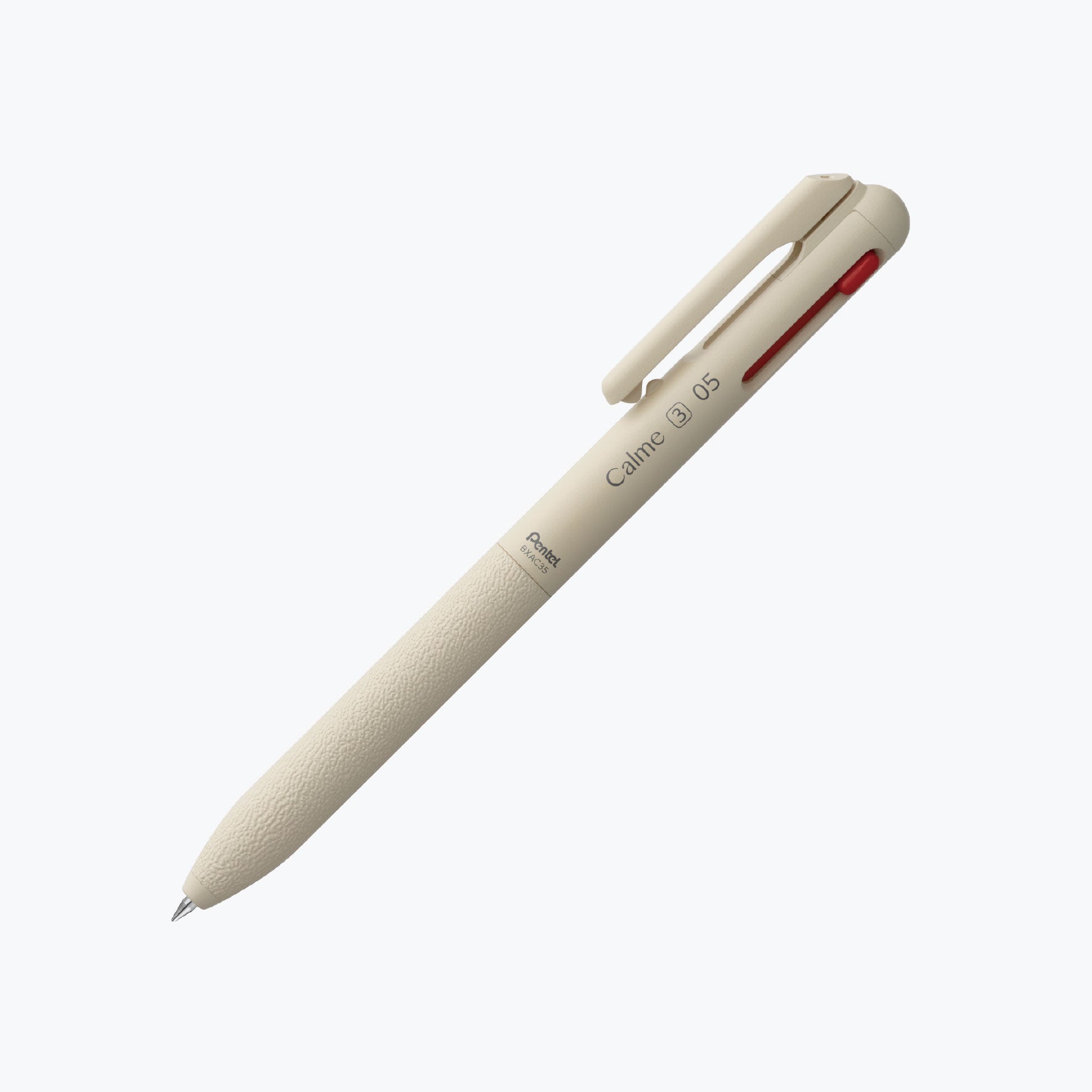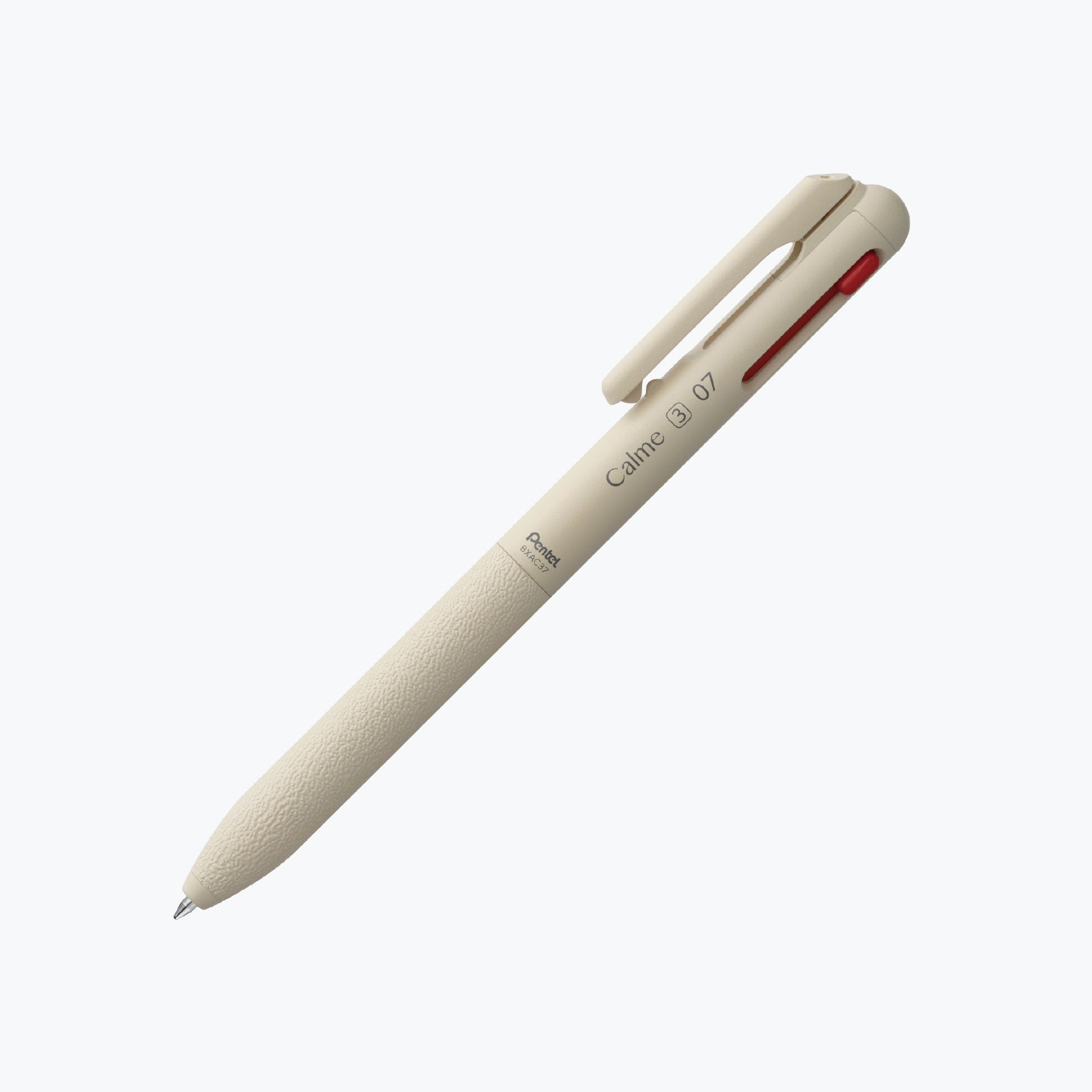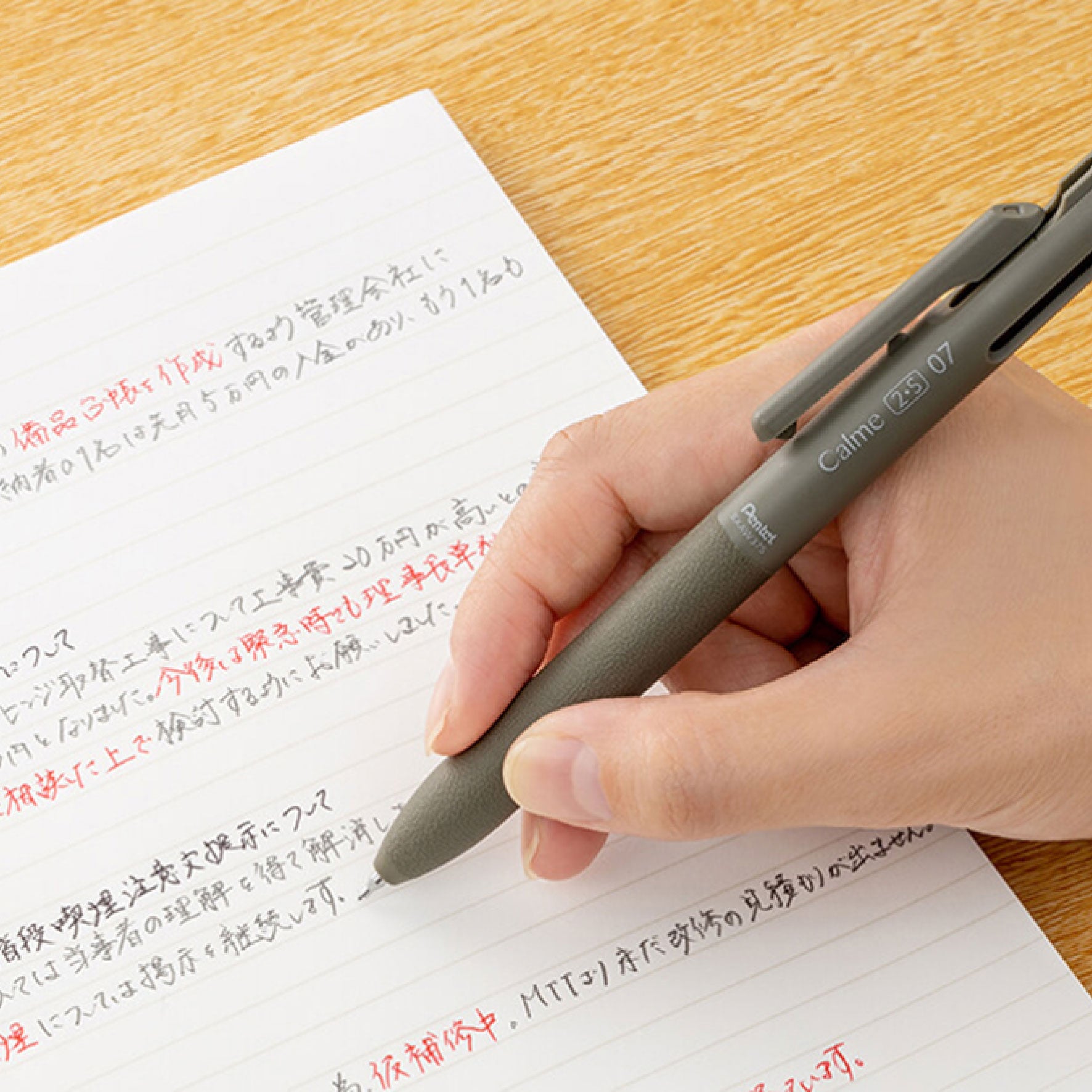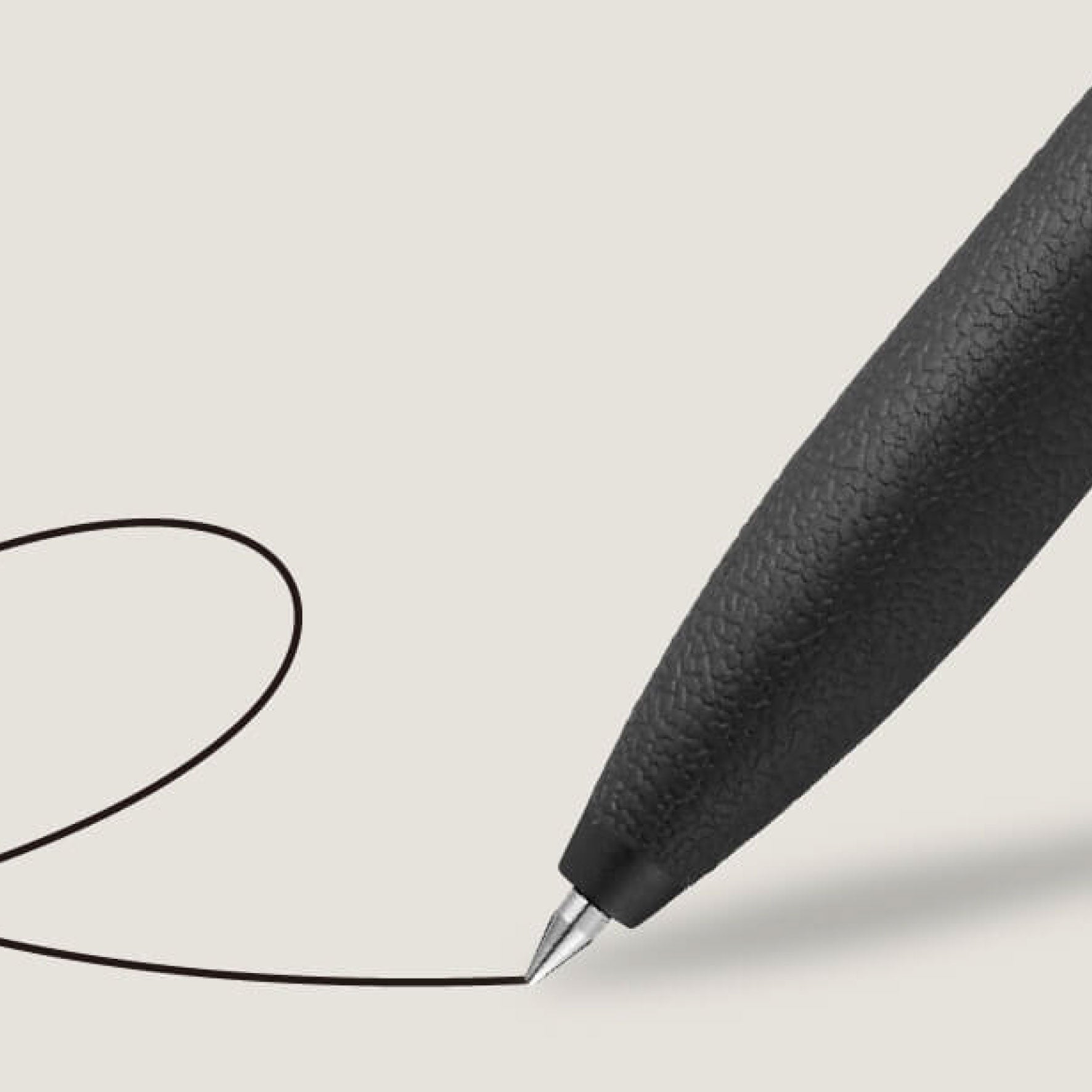 Pentel - Ballpoint Pen - Calme 3 in 1 - Beige
The Pentel Calme is designed to make writing comfortable and distraction-free with its innovative retracting mechanism that reduces click noise by 66% compared to other clickable pens. This multi pen version comes with three colours - black, blue and red - and uses Pentel's Vicuna ink, an oil-based, low-viscosity ink that flows beautifully and boldly onto paper. 
Designed in collaboration with famous Japanese product designer Kazunari Miyake, the beige Calme pen comes with a leather-like, rubber grip section all the way to the tip of the pen, providing comfort and stability no matter where you hold it.