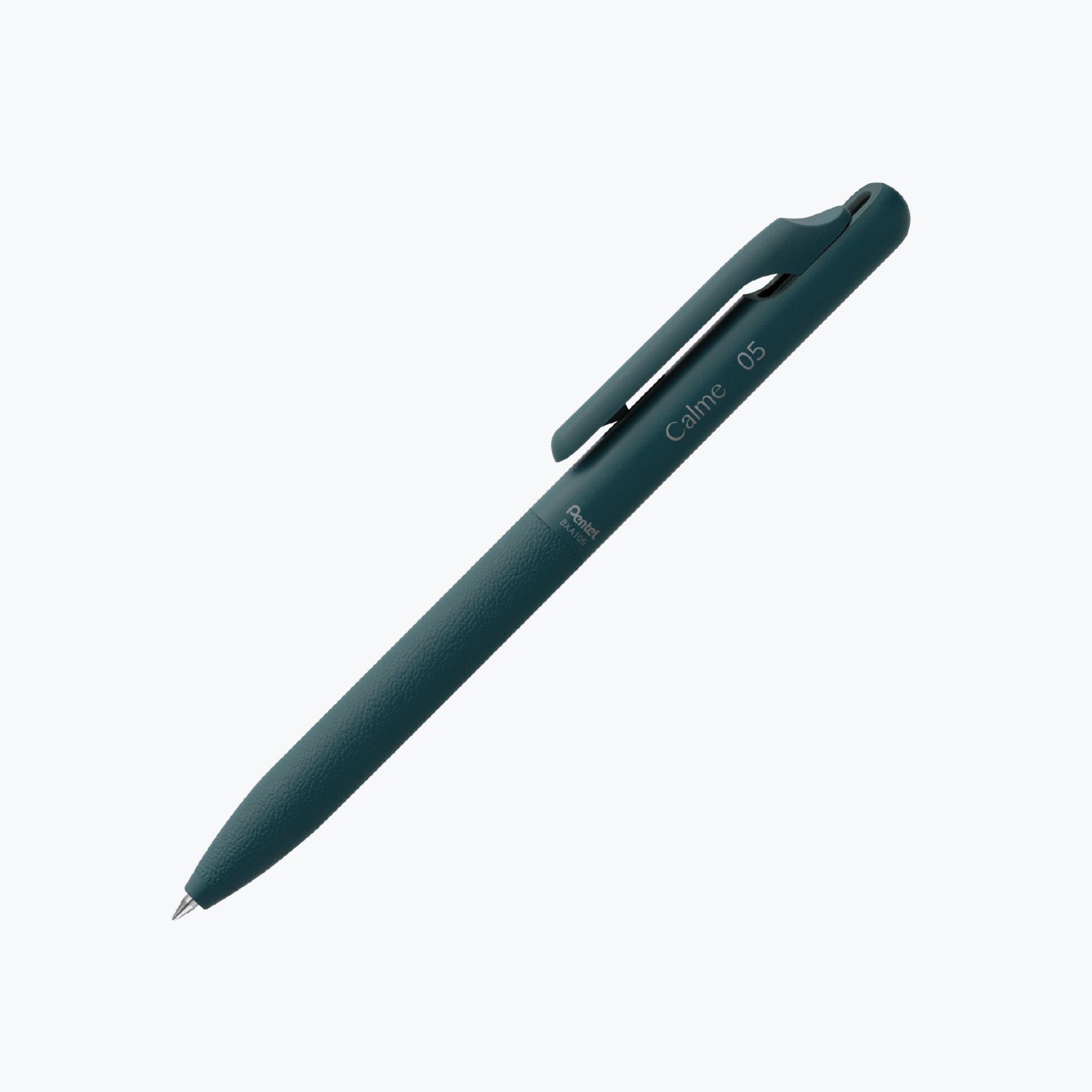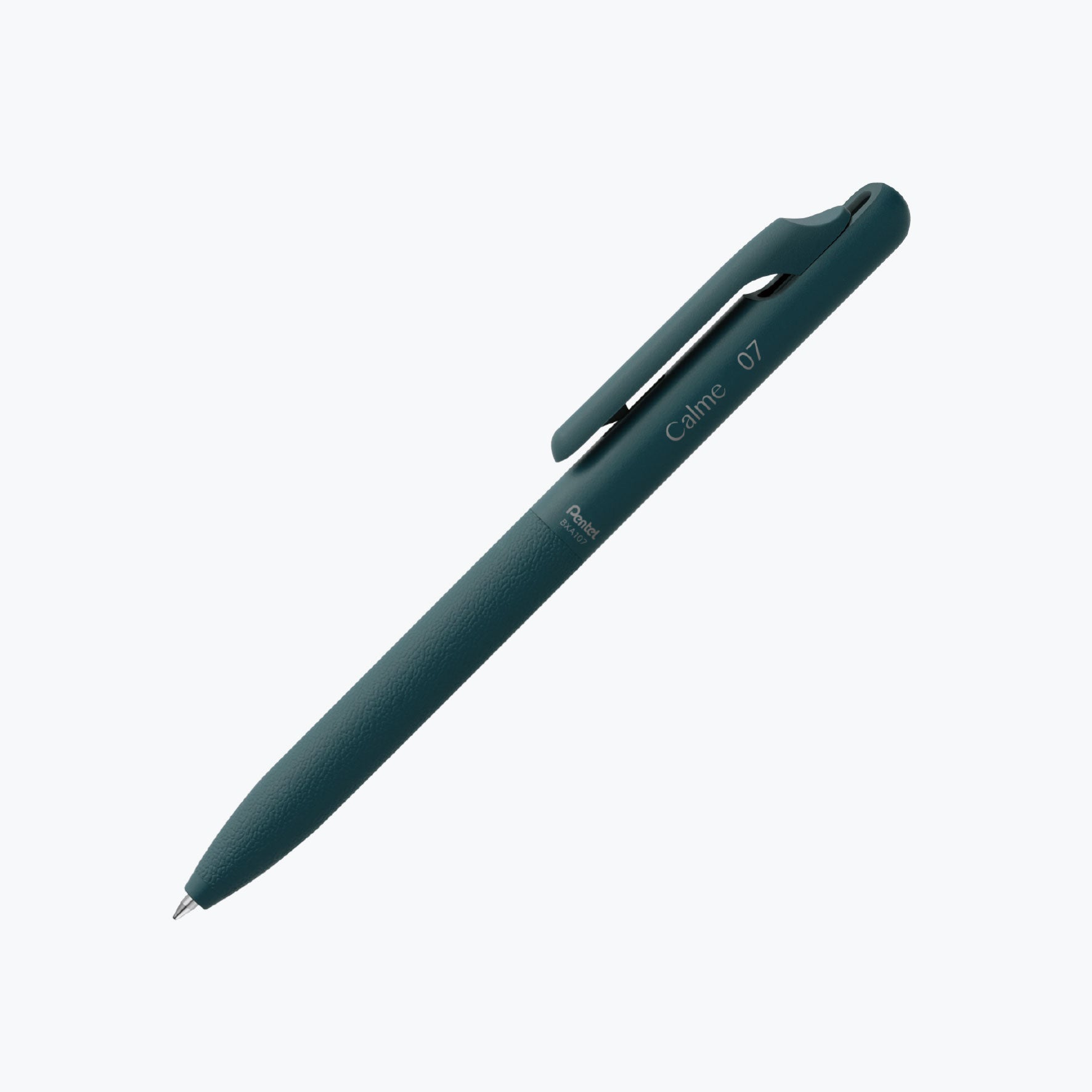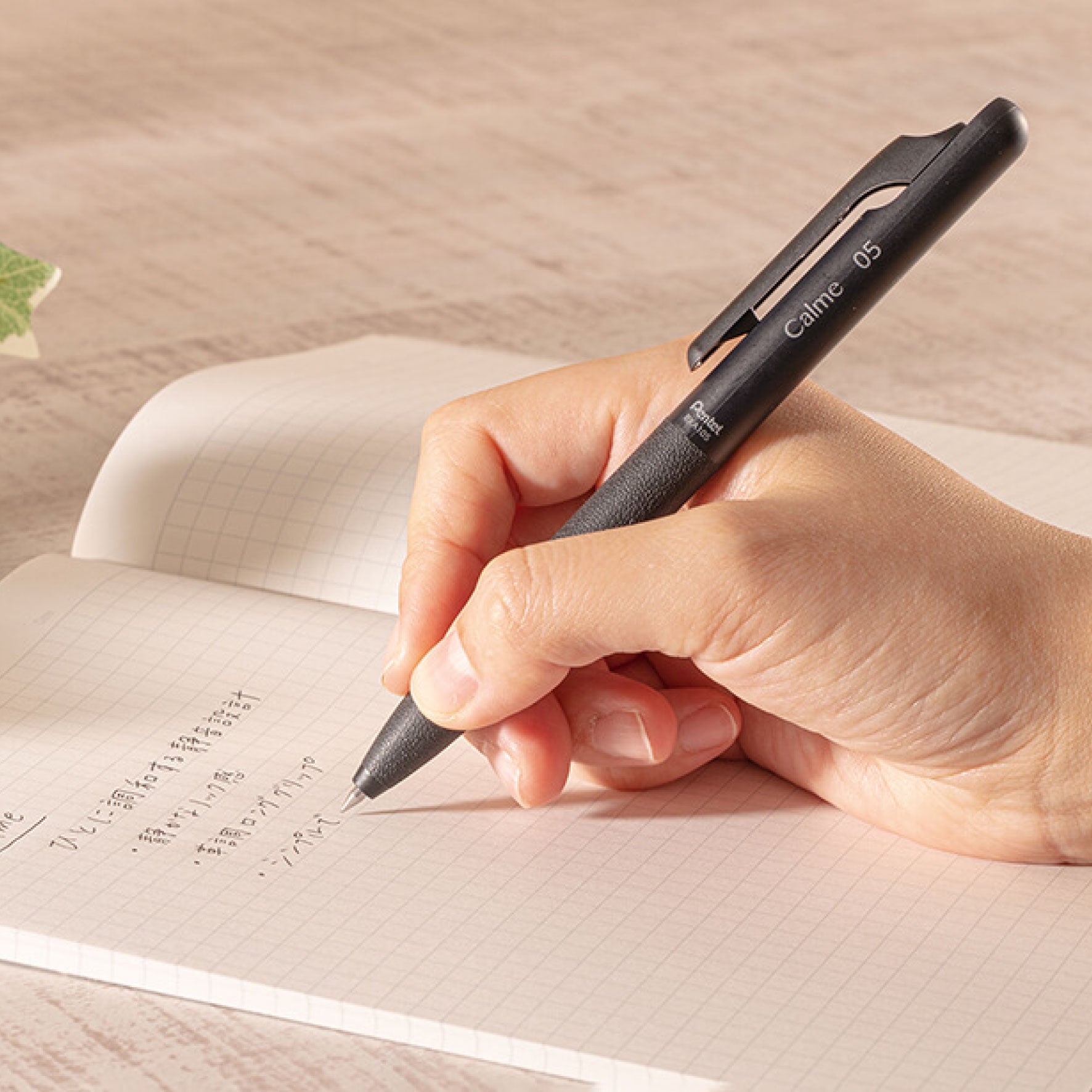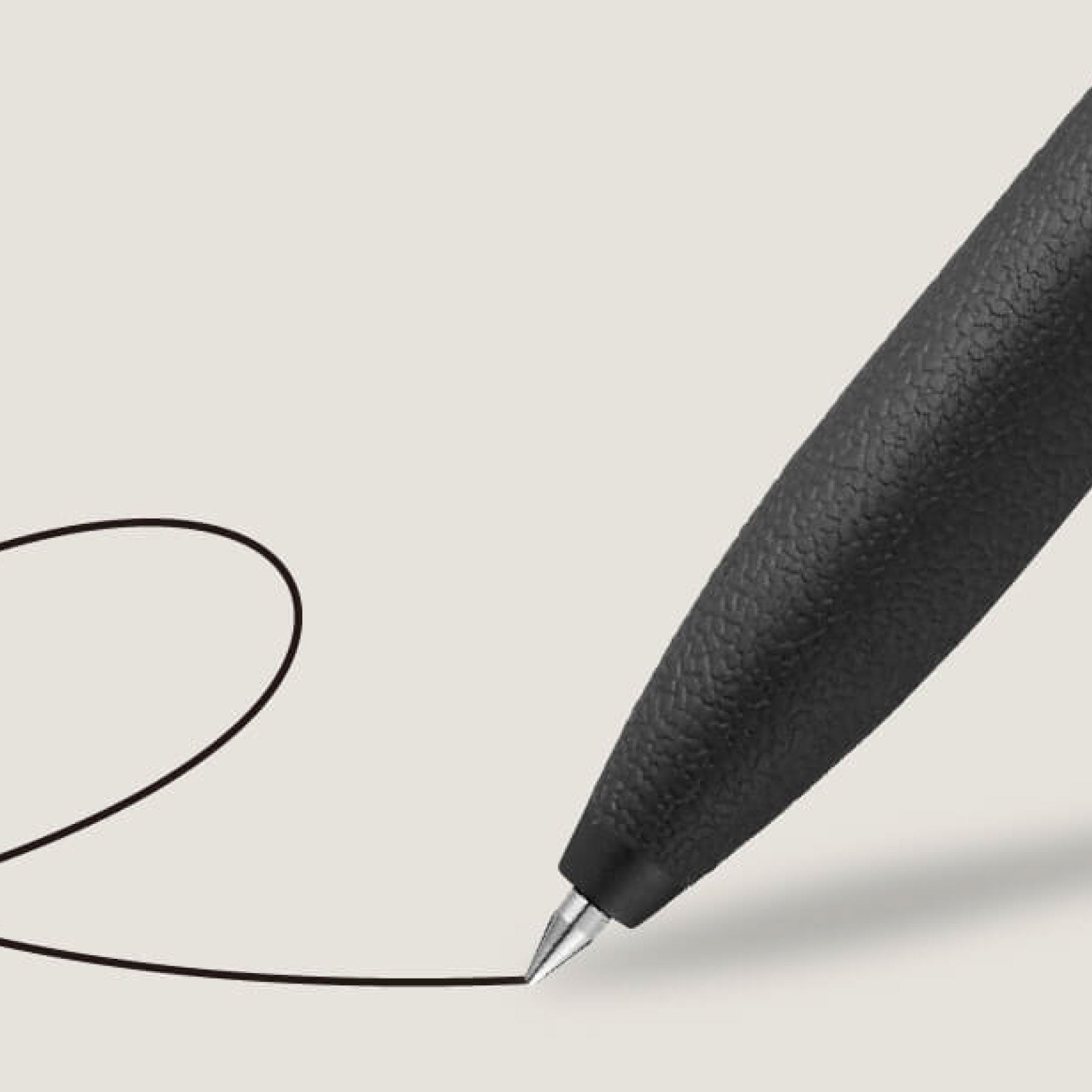 Pentel - Ballpoint Pen - Calme - Dark Turquoise
The Pentel Calme is designed to make writing comfortable and distraction-free with its innovative retracting mechanism that reduces click noise by 66% compared to other clickable pens.
Designed in collaboration with famous Japanese product designer Kazunari Miyake, the dark turquoise Calme pen comes with a leather-like, rubber grip section all the way to the tip of the pen, providing comfort and stability no matter where you hold it. 
The Calme pen uses Pentel's Vicuna black ink, an oil-based, low-viscosity ink that flows beautifully and boldly onto paper.