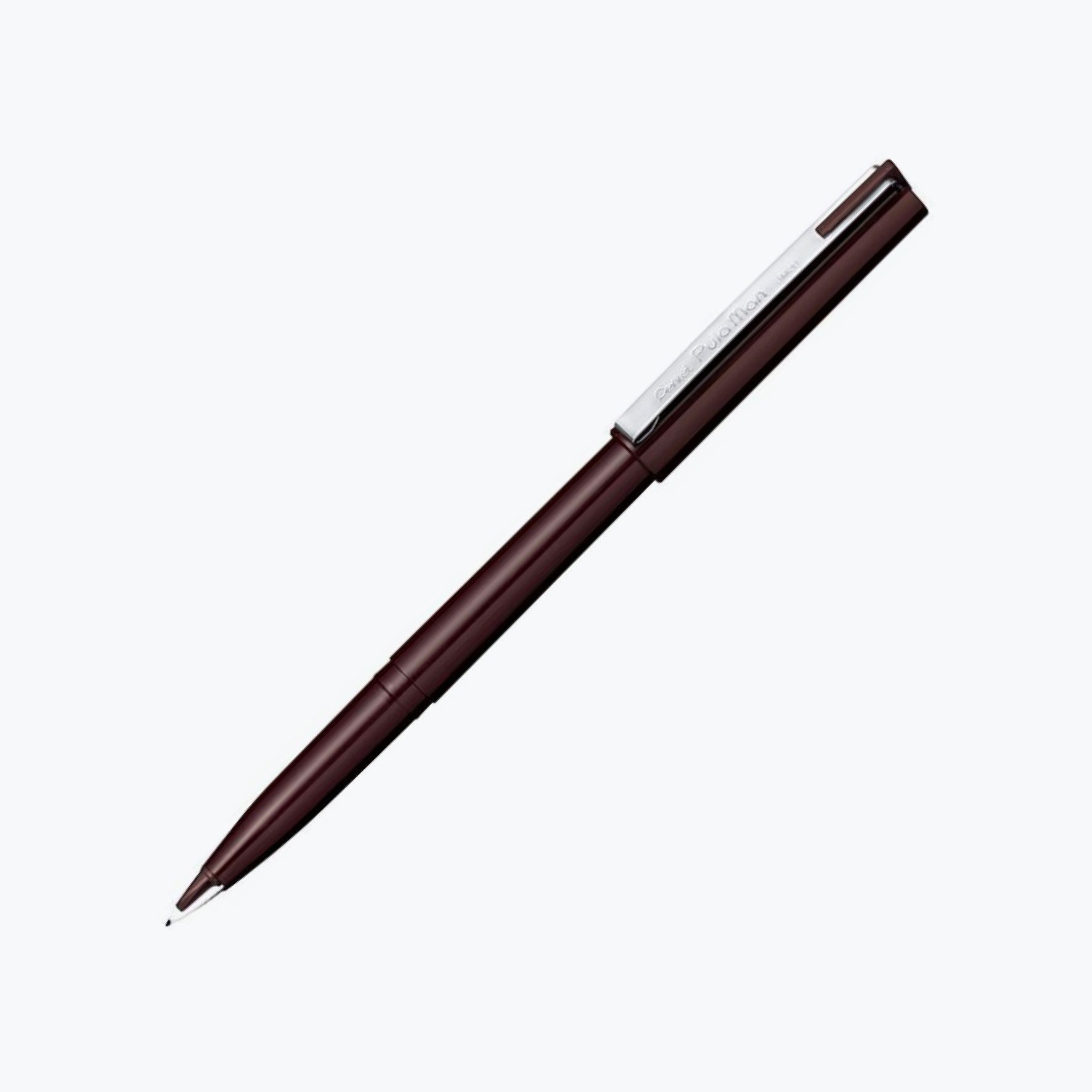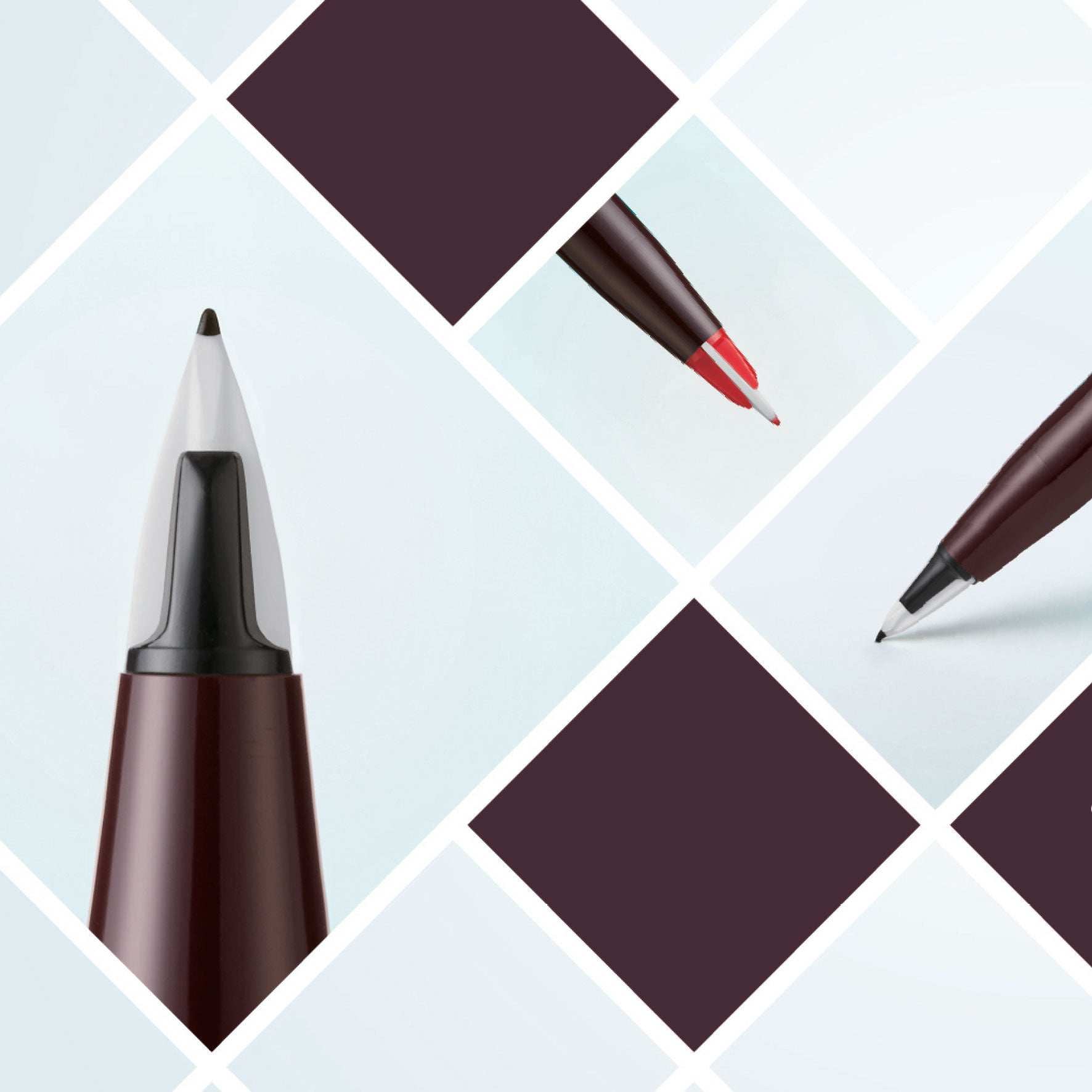 Pentel - Kind of Fountain Pen - PulaMan - Sepia
The Pentel PulaMan is kind of like a fountain pen but not quite. While the double-sided arrow-shaped nib is reminiscent of a fountain pen, it has a subtle but noticeable difference in writing feel, that is more similar to a felt-tipped pen. 
The flexible, plastic nib allows for thick or thin lines, depending on the angle of the pen and writing pressure. Over time the plastic nib will wear to the style of the writer, offering a unique writing experience.
The sepia, water-based ink is quick drying, making it ideal for writing or drawing.