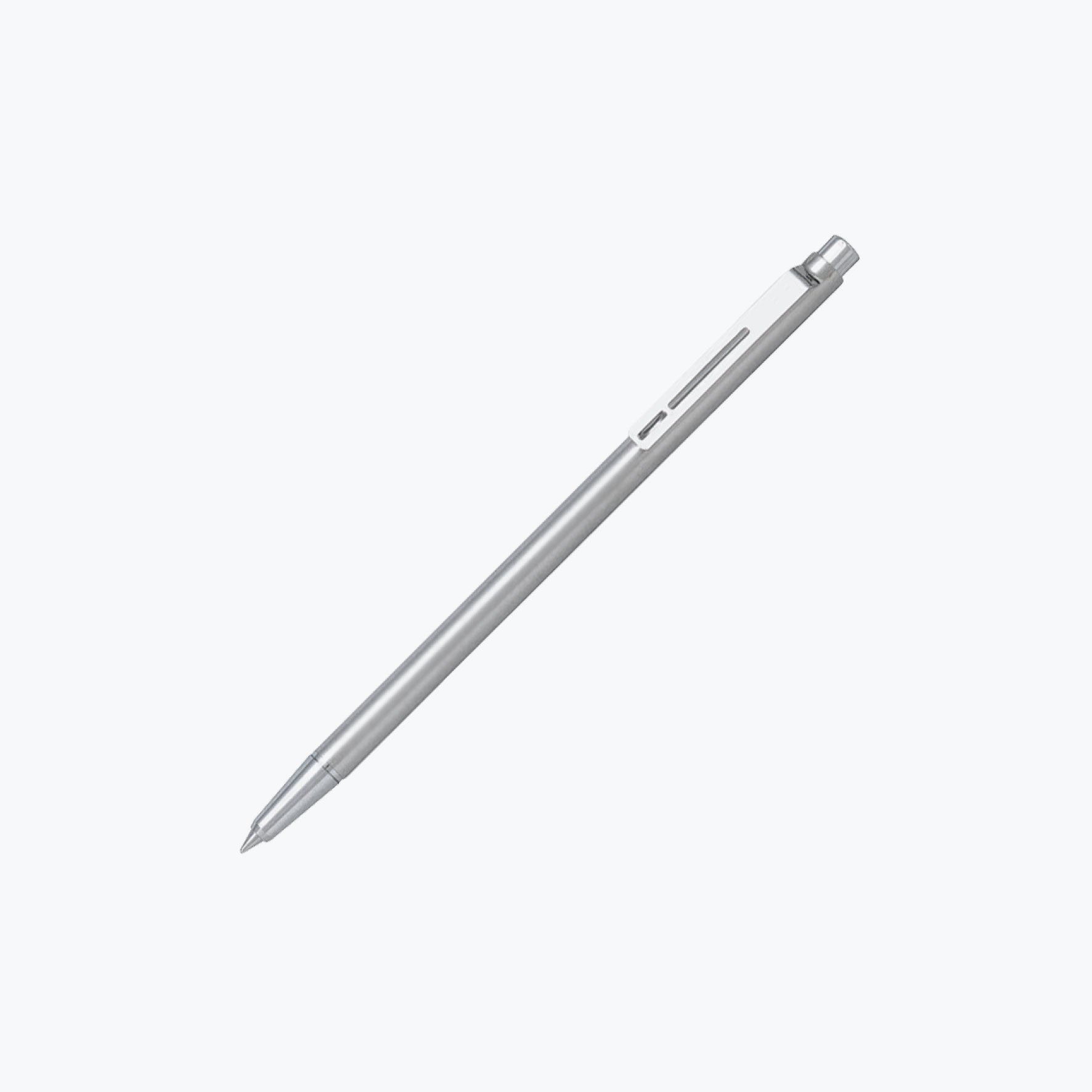 Pilot - Ballpoint Pen - Birdie
The Pilot Birdie Ballpoint is a slim, beautifully styled, stainless steel pen. The pen has a ball diameter of 0.7mm (fine) and weighs up to 7.0g. It uses black ink and is ideal to use as pocket pen or as a gift for someone special.
Refill RFT-4 available in Black and Blue ink.