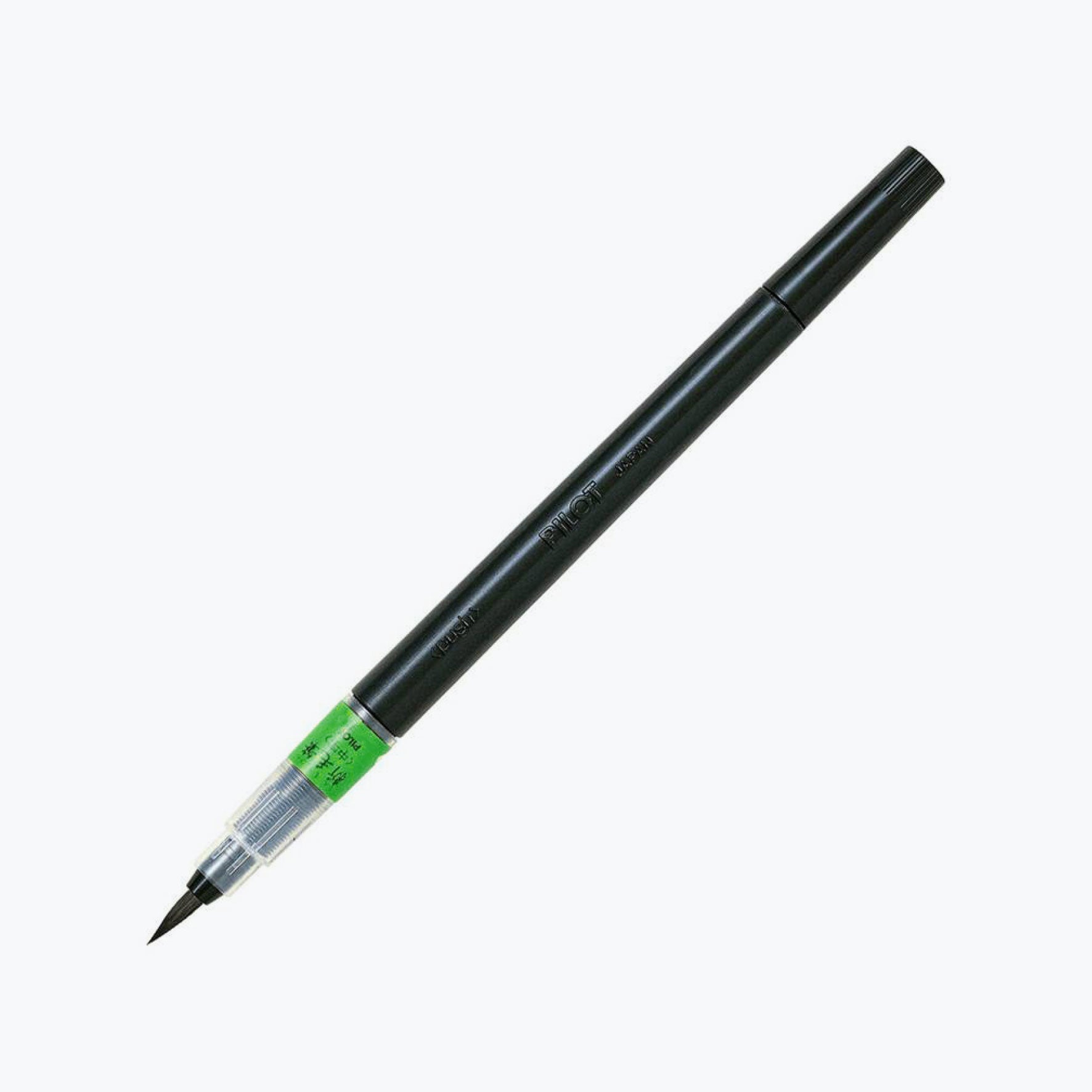 Pilot - Brush Pen - New - Fine
Create beautiful calligraphy and drawings with the Pilot New Brush Pen! The brush tip is made of special fibres that mimic the feel of writing with an actual brush. The synthetic brush tip is especially durable, about three times more than the hair used in typical brush pens. This allows it to retain its shape over time and with use. 
This brush pen uses smooth-flowing, richly pigmented, dark black ink that is water-based and dye-based. The fine tip is particularly suitable for writing small print or drawing fine details in illustrations but can be used for all types of lettering, calligraphy and journaling. 
Click here for the compatible ink cartridge refill.