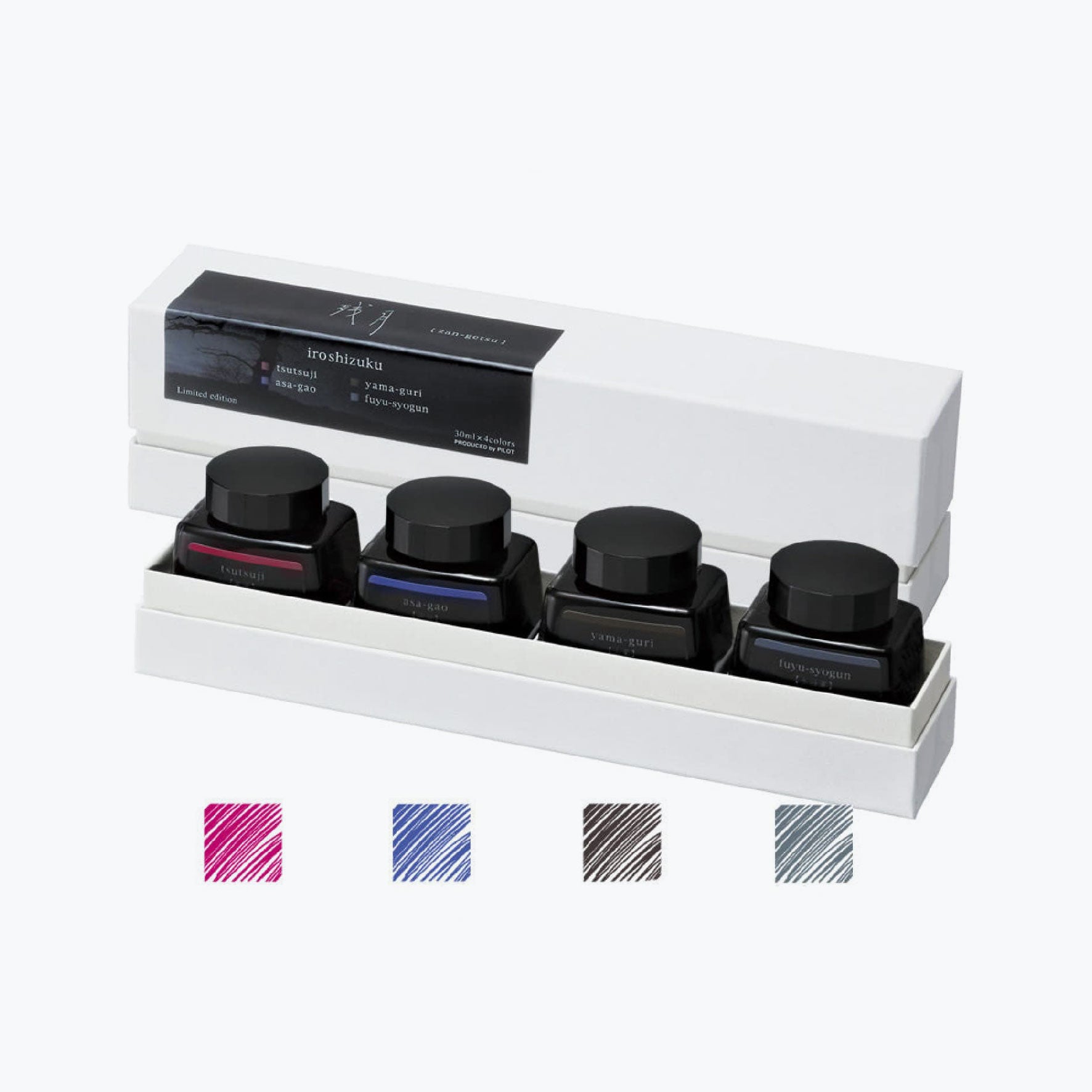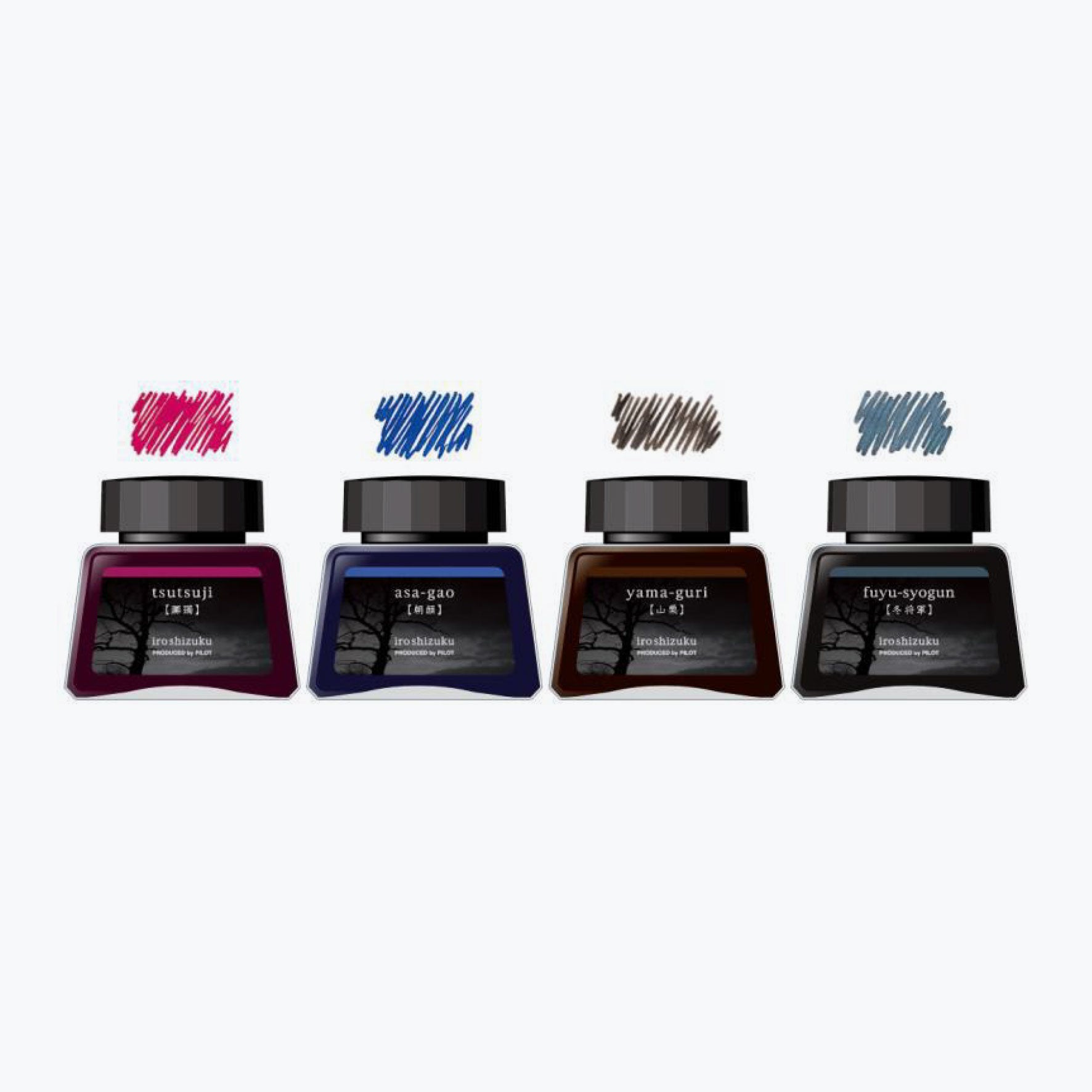 Pilot - Fountain Pen Ink - Iroshizuku - 30ml Set - Moon Towards Morning (Zan-Getsu)
Pilot Iroshizuku inks are famous for their quality and spectrum of colours that are inspired by Japanese natural landscapes and plants, all of which contribute to the depth of each individual hue. Iroshizuku comes from the combination of Japanese words 'iro' which means colouring, and 'shizuku', which embodies the image of dripping water.
The limited edition Moon Towards Morning (Zan-Getsu) set includes four 30mL bottles featuring Tsutsuji (Azalea), Asa-gao (Morning Glory), Yama-guri (Wild Chestnut) and Fuyu-syogun (Old Man Winter).