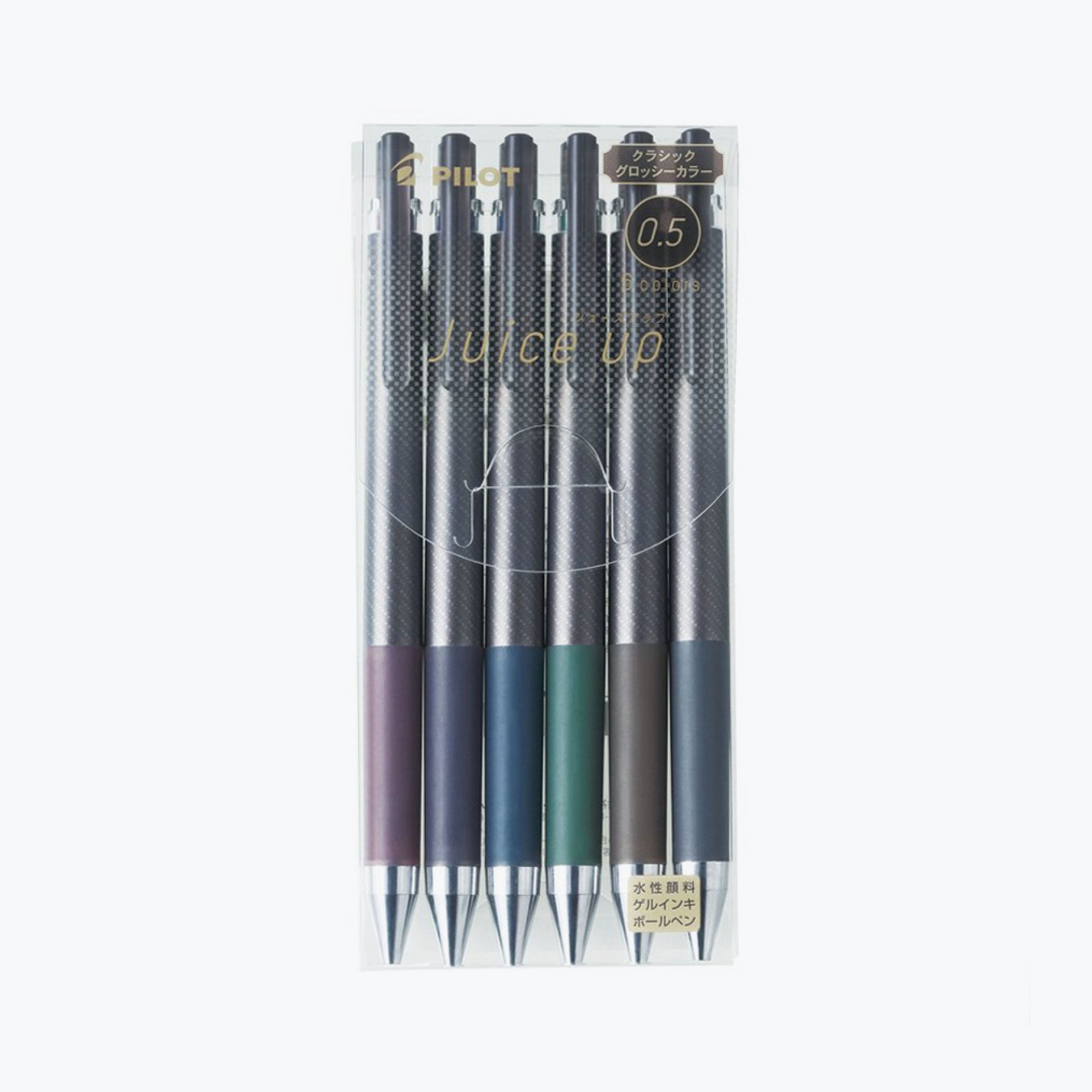 Pilot - Gel Pen - Juice Up 0.5 - Glossy
Pilot Juice Up is a premium gel pen that is based on the original Juice pen. The Juice Up uses a 0.5 synergy tip, which combines the precision of a needle point with the durability of a conical point. The body also has a low centre of gravity, making the pen easy and comfortable to control.
The Juice Ups use glossy, water-based pigment ink, making them waterproof and fade-resistant. This means the pens are very versatile for a variety of projects including photo albums, journals, artwork, scrapbooking or note taking. 
This set includes six glossy colours - Black, Red, Blue, Green, Violet and Brown.