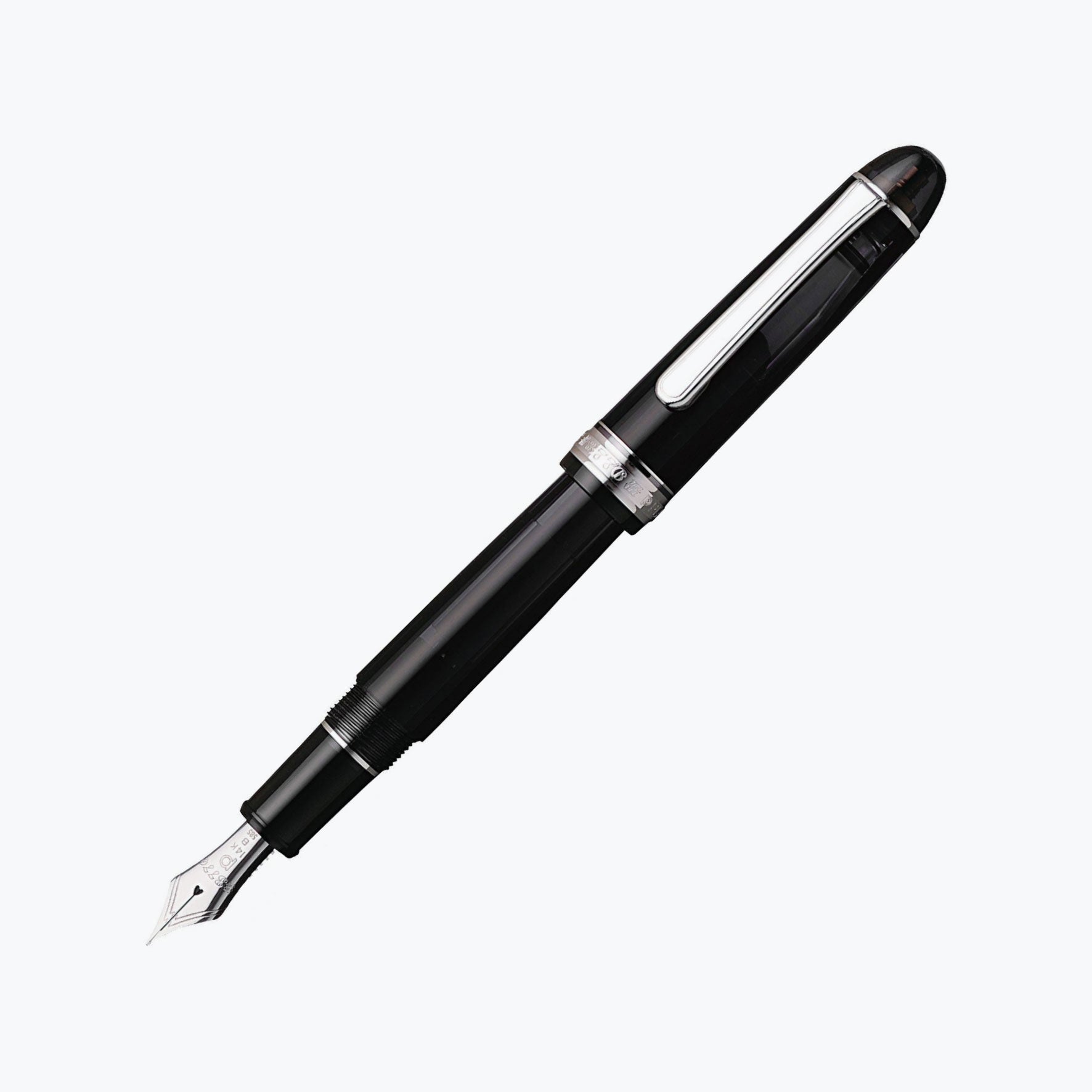 Platinum - Fountain Pen - #3776 Century - Black Diamond (Rhodium)
The Black Diamond Platinum 3776 Century is a contemporary fountain pen with a sleek design, comfortable writing balance, smooth flow, and fast-drying ink. The solid black body is accented by rhodium trim.
The innovative cap contains a unique "Slip & Seal" mechanism that prevents ink from drying out in the pen for up to 2 years, while a newly redesigned 14k gold nib and feed regulate the ink flow. The attention to detail is also evident on the the cap ring, which has been etched to create a three-dimensional effect of the logo.
The Platinum 3776 Century accepts proprietary Platinum cartridges or a Platinum converter for use with bottled ink. Only the cartridge is included, while converter and replacement cartridges can be found here. 
Specifications

Length: 139.5 × 15.4 mm
Weight: 20.5g
Screw cap closure
Proprietary converter or cartridge filling system
Blue cartridge included
1-year manufacturing warranty