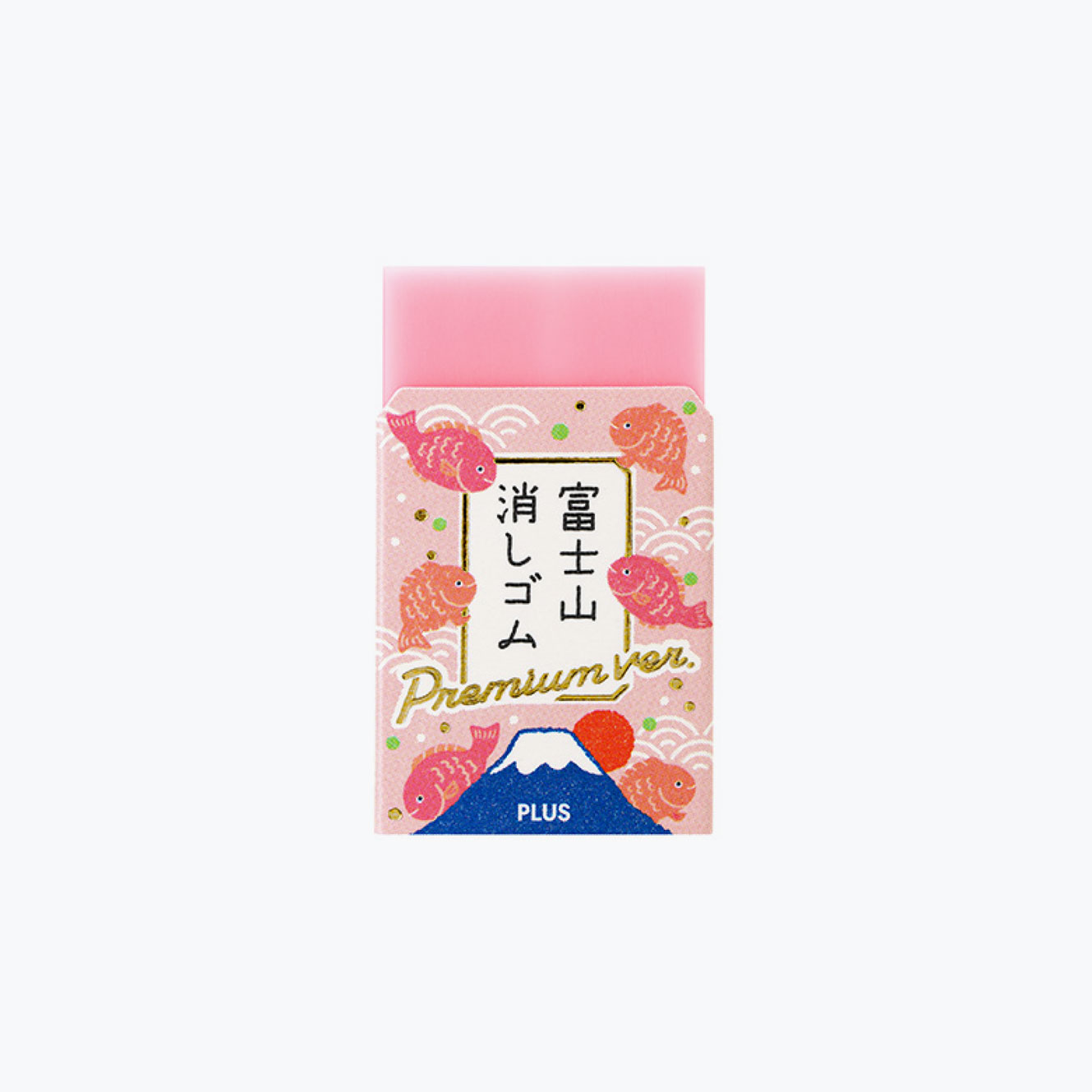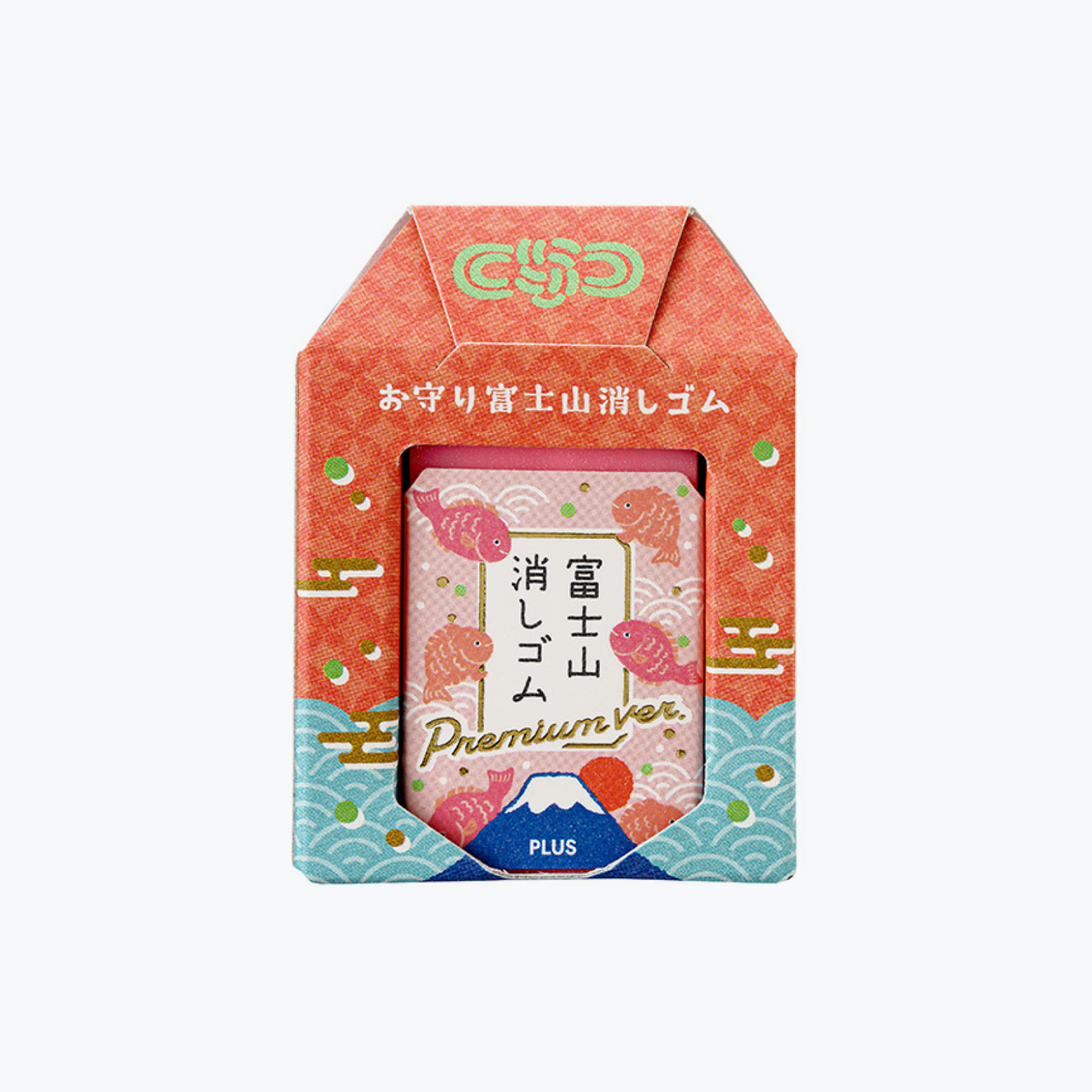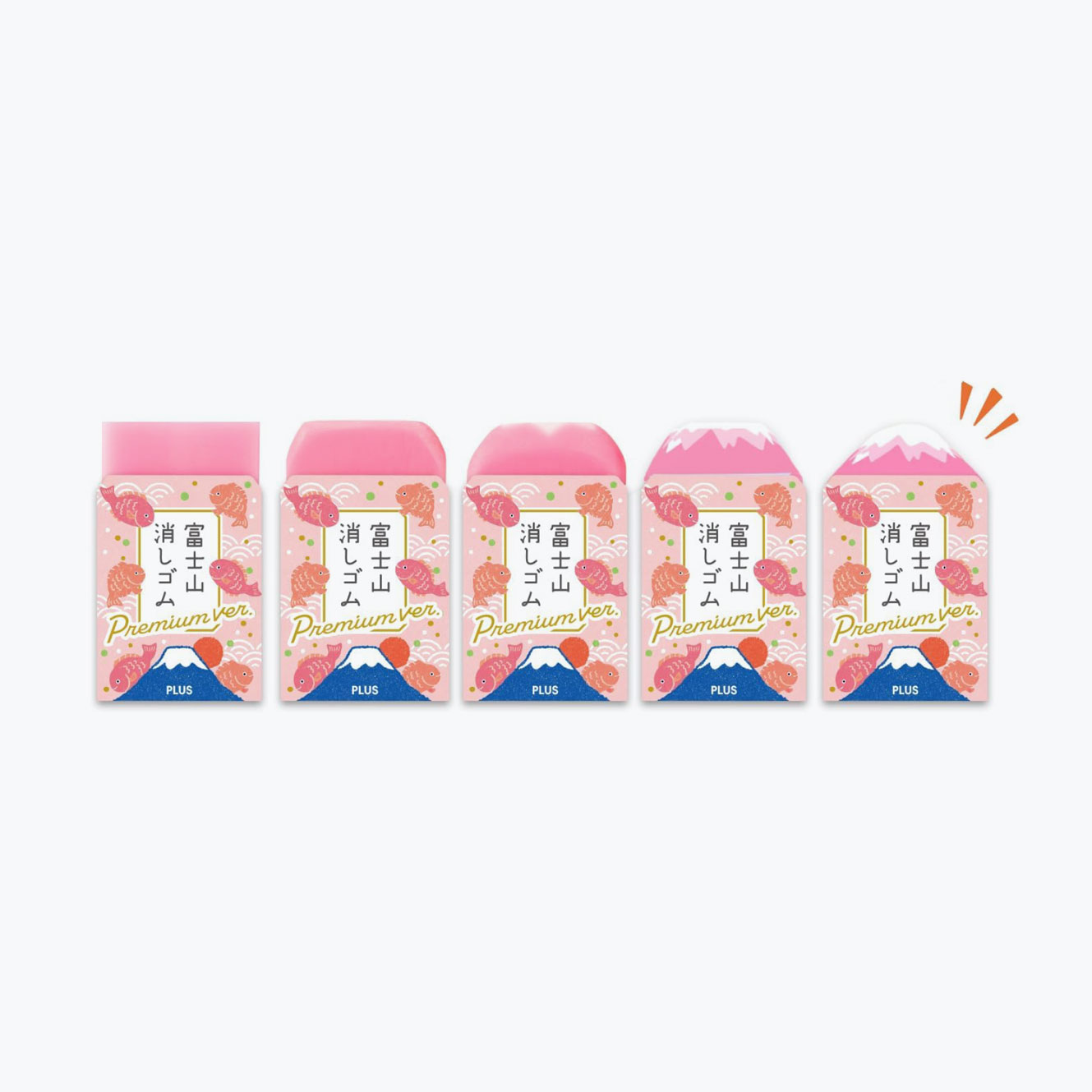 Plus - Eraser - Air-In - Mt. Fuji - Amulet - Tai
The Plus Mt Fuji offers smooth and effortless erasing, while creating a fun experience as you watch Mt Fuji come to life with use. It's made with a pink and white layer to reveal the snow covered Mount Fuji peak.

Packaged in a limited edition amulet case.