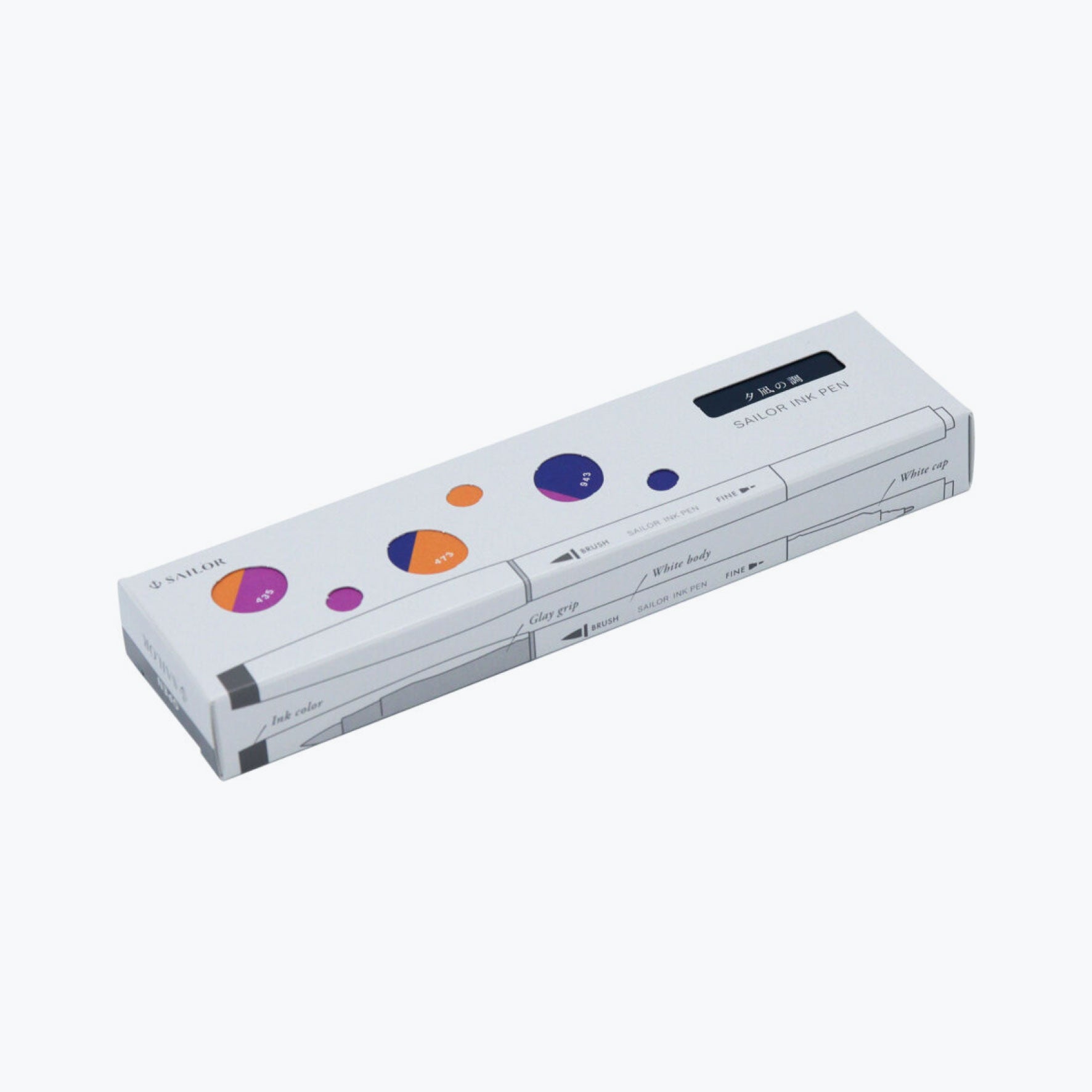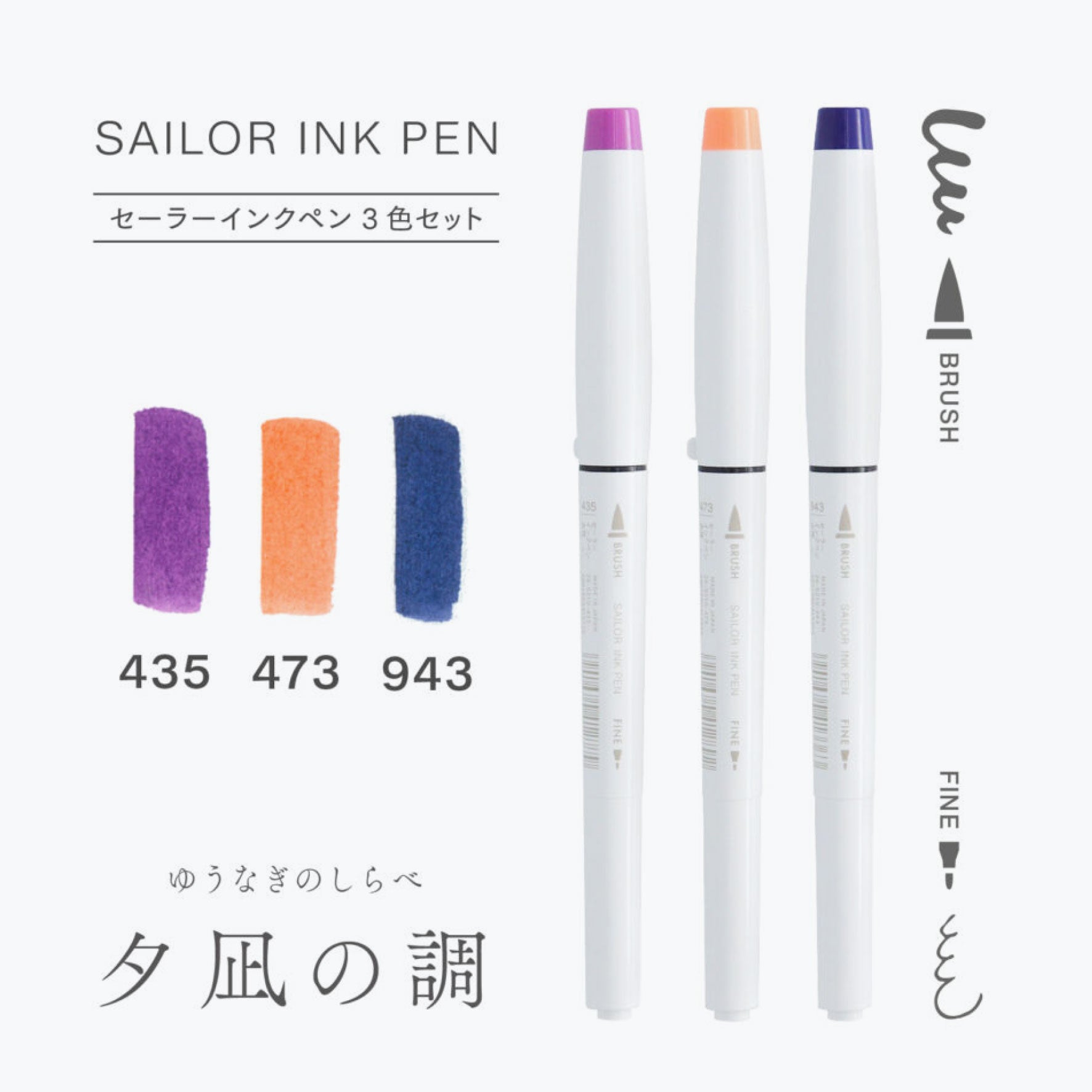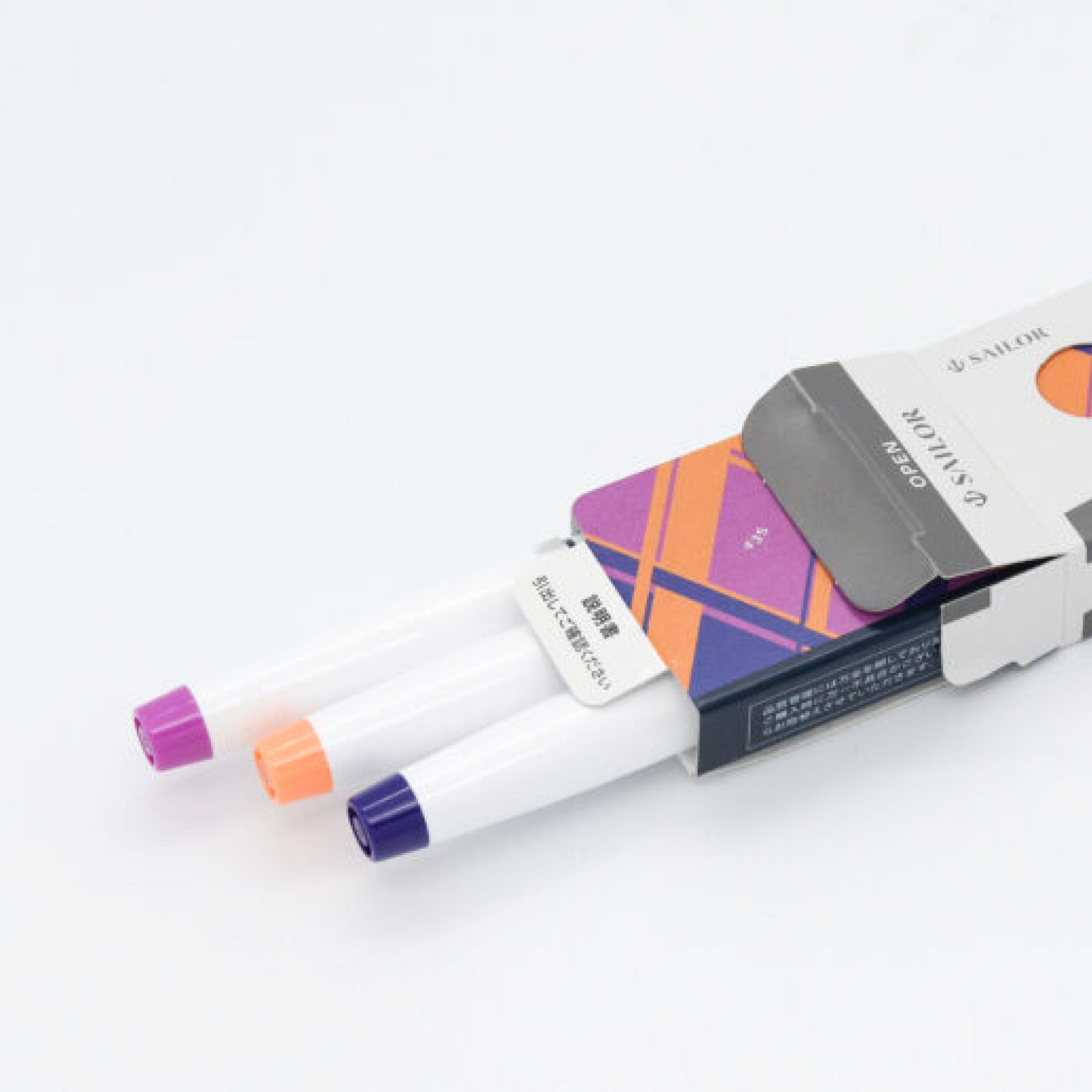 Sailor - Brush Pens - Ink Pen - Set of 3 - Evening Calm
The Sailor Shikiori Brush Pens are a collection of 3 brush pens that match the colours of the Ink Studio bottled ink range. Evening Calm features the vibrant 435, 473 and 943 colours. 
The Shikiori brush pens are double-sided, with a brush pen at one end and a fine pen at the other. The brushes are softer than similar pens, making it easy to produce lines of varying thickness. These brush pens are ideal for lettering, calligraphy, journaling and illustrations.