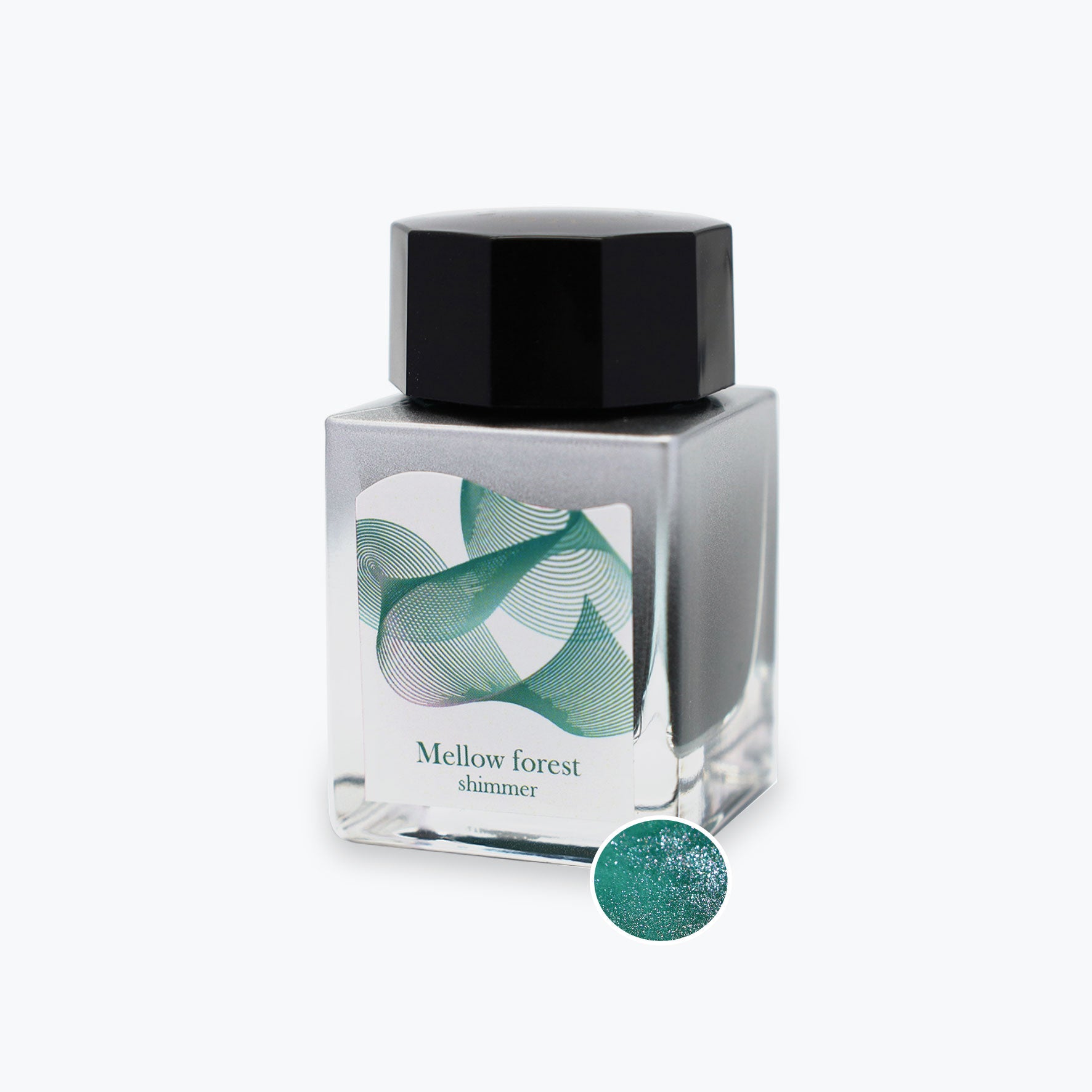 Sailor - Calligraphy Ink - Dipton - Mellow Forest
Elevate your artistic creations with the ever-changing beauty of Sailor's calligraphy ink, where colours dance and transform with every angle and play of light. Designed for dip pens such as the Sailor Hocoro lineup, the Dipton ink offers a mesmerising display of hues, thanks to its iridescent glitter.

The name Dipton is derived from Dip and ton, an onomatopoeia for the tap sound made when pressing the nib against the bottle rim to drip off excess ink. While the ink name is inspired by the sound theme befitting the shine given off by the shimmer it contains. Mellow Forest is a deep green that comes in a 20mL glass bottle.