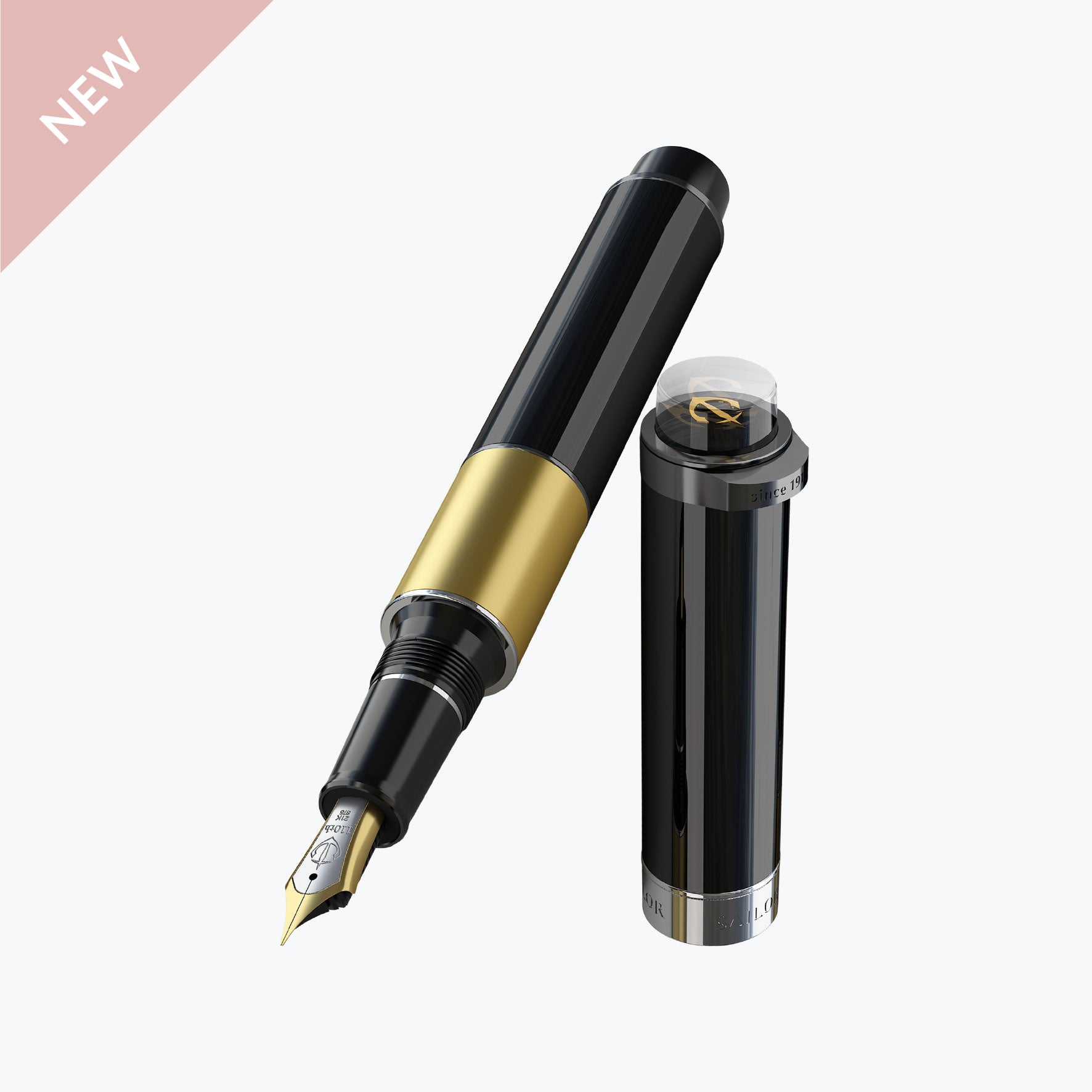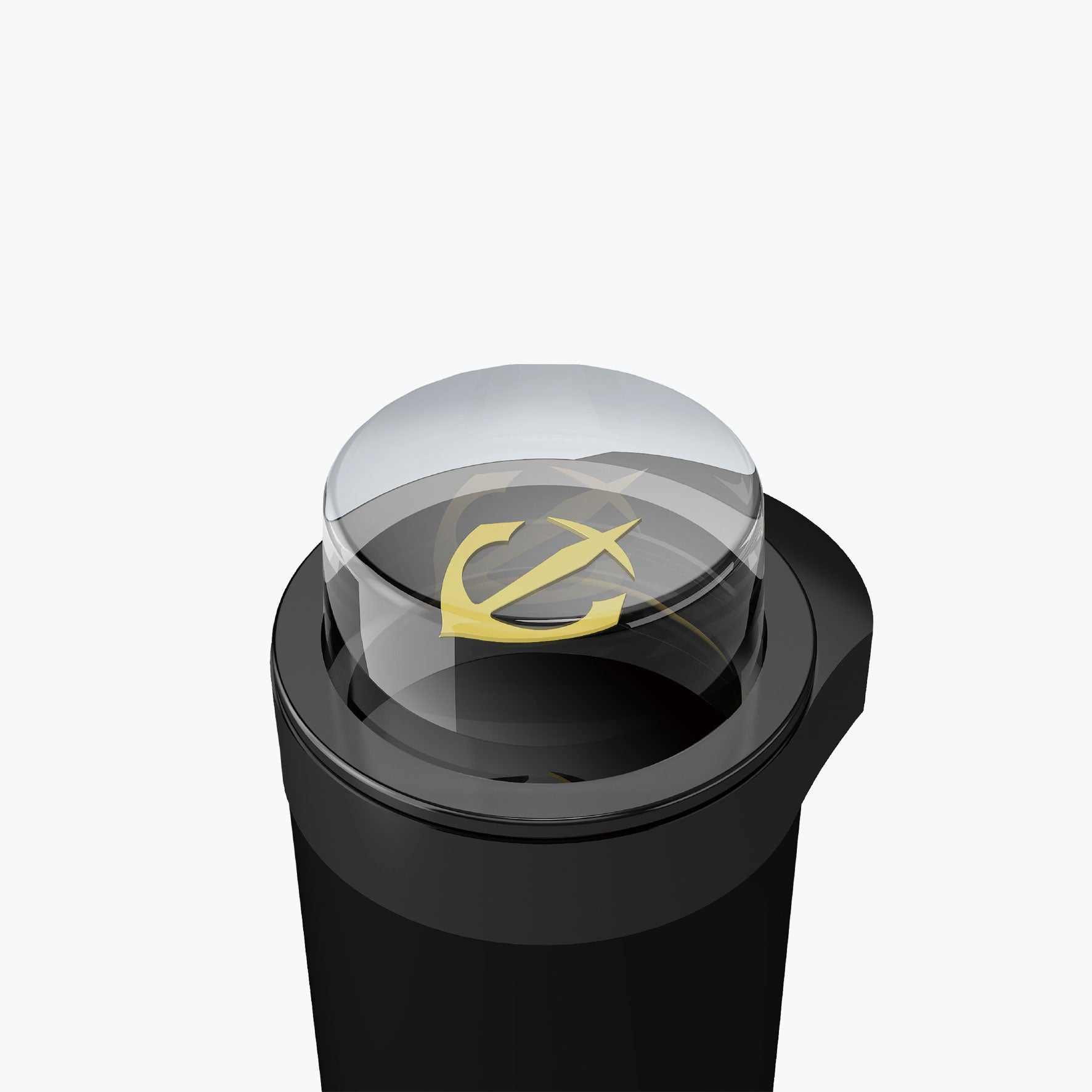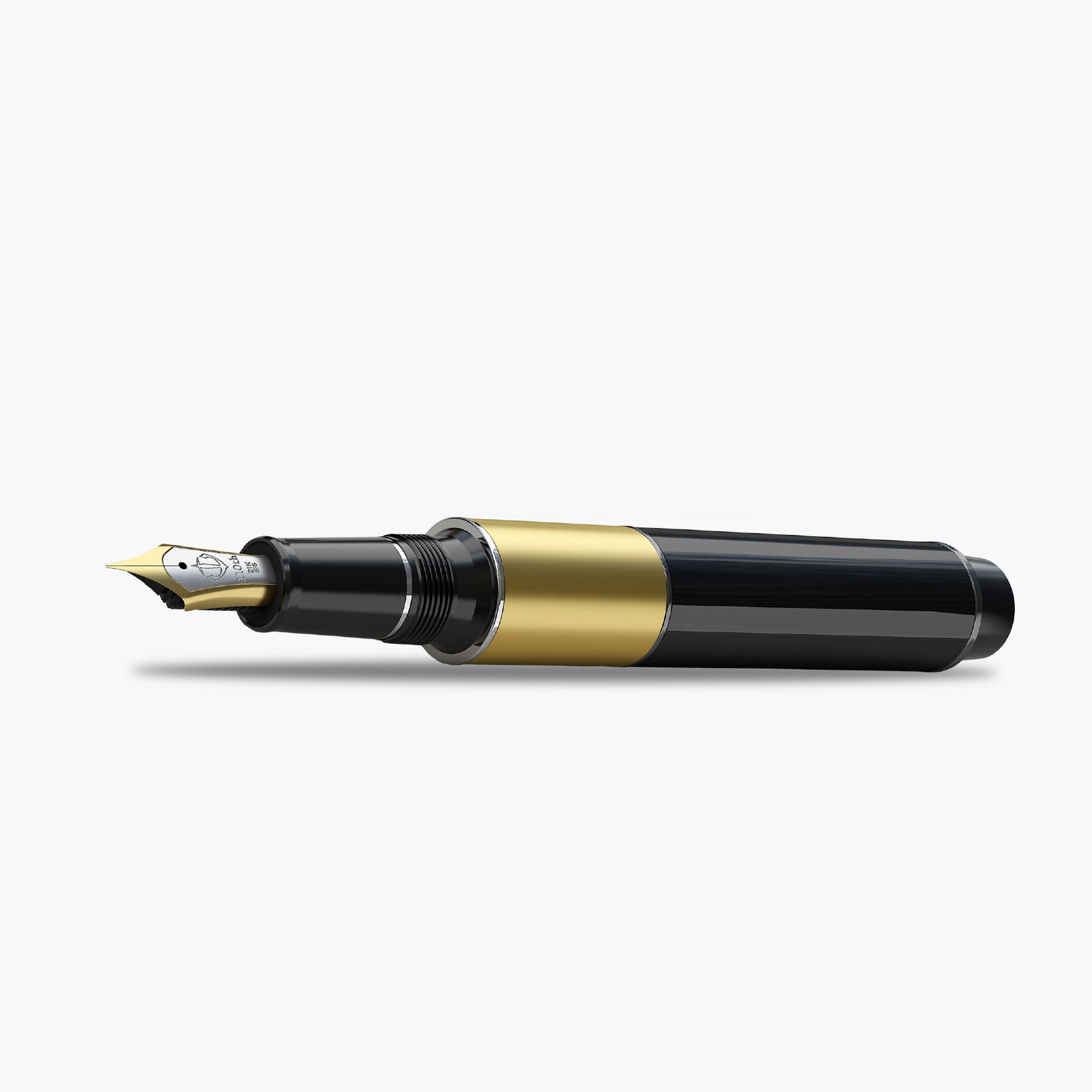 Sailor - Fountain Pen - 110th Anniversary - Premium
The 110th Anniversary Fountain Pen is a limited edition commemorative fountain pen that symbolises the future of Sailor Fountain Pen with its individuality and strong presence.
The Premium model features a 21-karat gold barrel alongside a matte black finish. Both the flexible and resilient 21-karat gold nib and the 21-karat gold barrel are inseparable materials for fountain pens, and both promise the best writing experience as a genuine instrument, not just a luxury material. Presented in a chestnut wood box (nagurime texture) with a a bottle of 110th anniversary Sailor Blue-Dawn ink. Included also is a linen pen sheath, cartridge ink, cleaning cloth, product manual, instruction manual and warranty card.
Sailor 21K Gold Nibs are flexible, more resilient and do not run out of ink under heavy pressure, ensuring a stable writing experience. The comfortable feel, also known as the feather touch, which glides across the paper as it bends, is a masterpiece that gives off the original feeling of the fountain pen. The bi-colour nib of this limited edition pen is engraved with Sailor's symbolic anchor and the 110th anniversary text in the centre.
Limited to 110 pens worldwide.
Nib: 21k gold, large size, bi-colour finish
Barrel (front): 21k gold / pearskin finish
Cap and barrel (rear): Stainless steel (electrolytic black coating)
Metal parts: Nickel-chrome-plated finish (black IP finish)
Size: Ø20 x 163.5mm
Shaft diameter: Ø17.2mm
Weight: ~84.6g