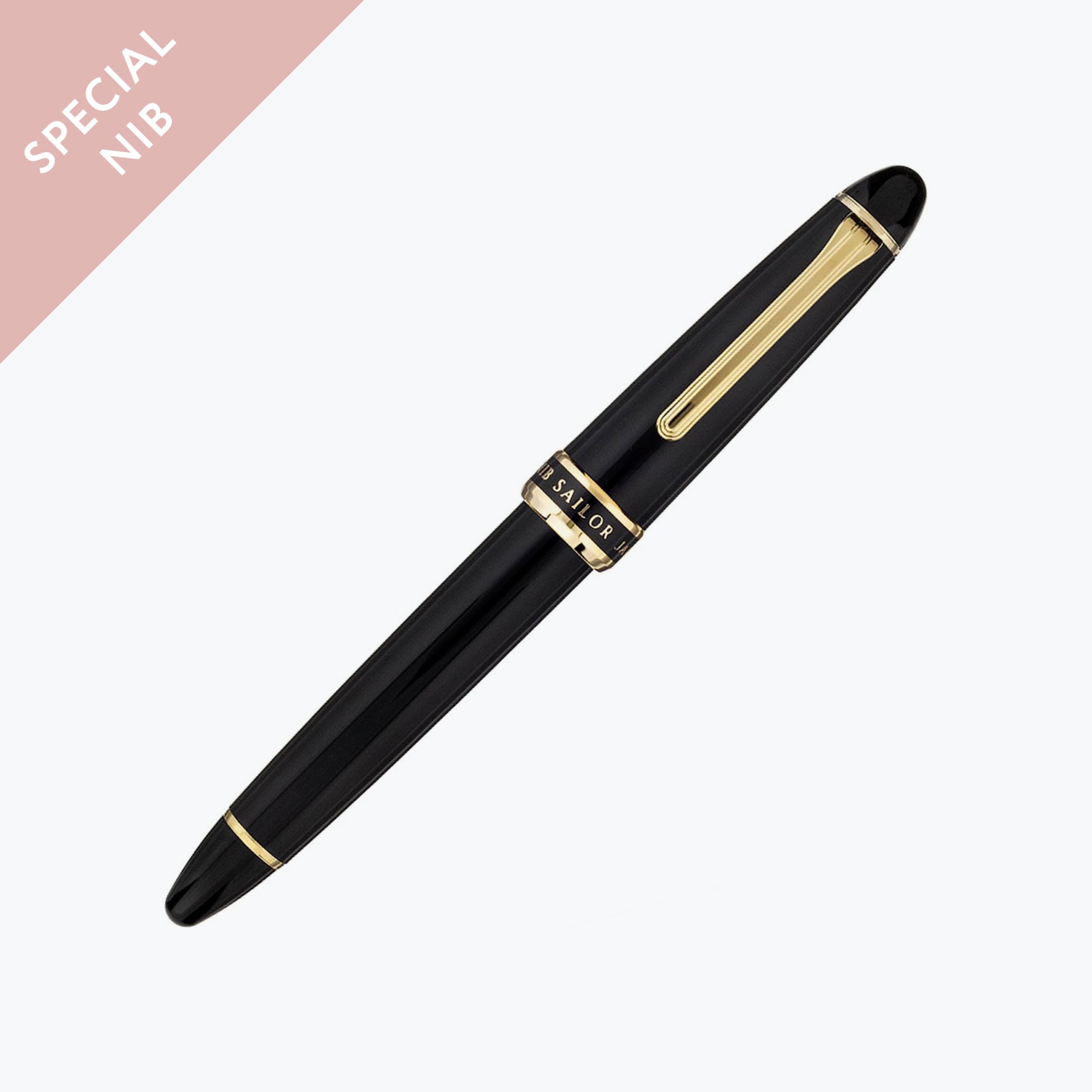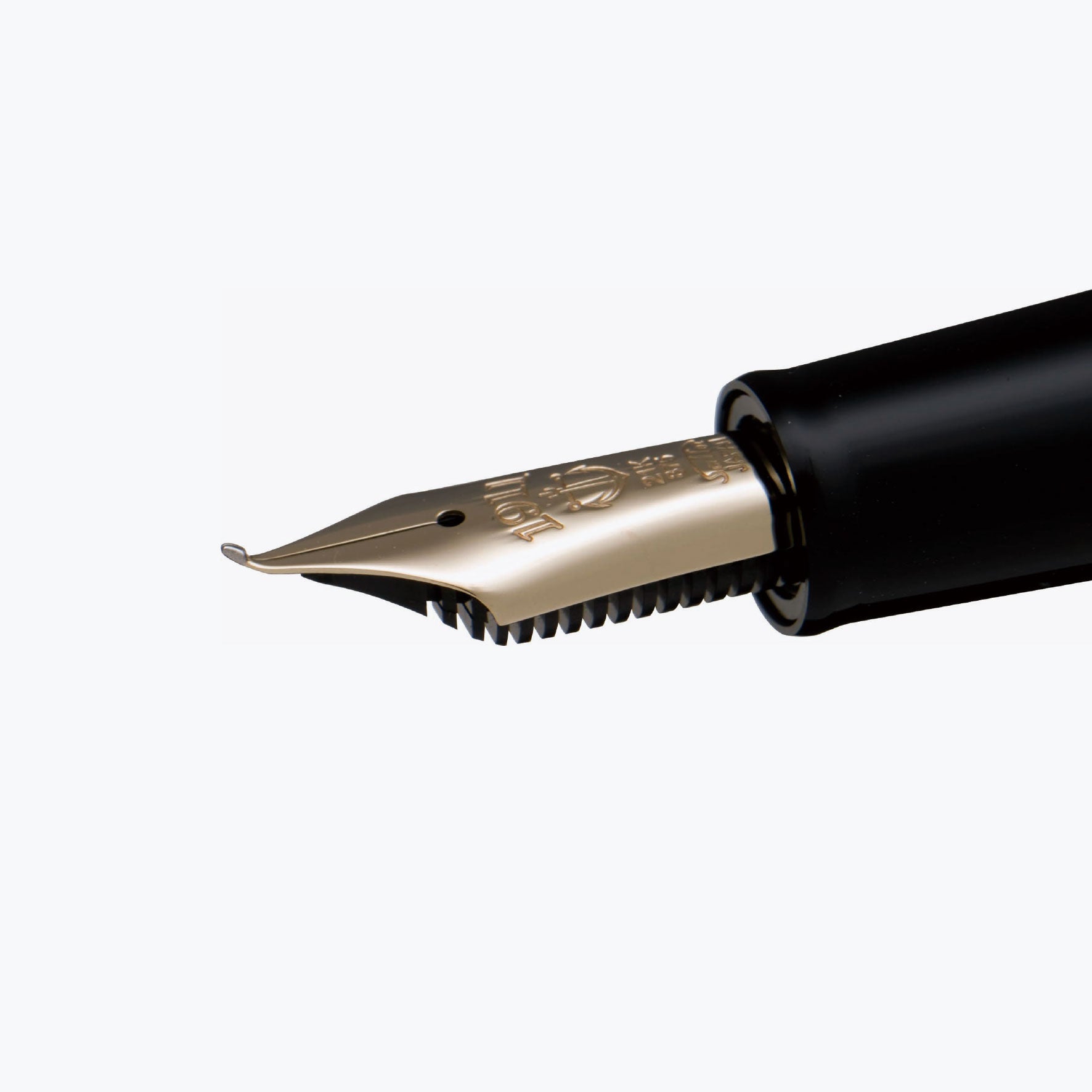 Sailor - Fountain Pen - 1911 Large - Special Nib - Naginata Fude De Mannen
Special orders are products that are available for online purchase but not currently in stock. This means that the item will need to arrive from the supplier prior to being dispatched.
Estimated dispatch time for special orders will be denoted by the "ships in X business days" in the stock status on the product page.
Any other items in the order will be shipped once the special order item is available.
A truly special handcrafted offering from Sailor, the Naginata Specialty nib line was first introduced in 1991 by legendary nib craftsmen Koyama Gunichi and Nagahara Nobuyoshi, the latter of whom would personally oversee the creation of every single Naginata nib from 1991 to his retirement in 2011.
Fitted to Sailor's classic 1911 Large, the Naginata Fude de Mannen is capable of a truly generous degree of line variation. With its bent nib, the Fude de Mannen puts down an incredibly thick line when used low to the paper. When raised at a higher angle, a much finer line is produced. As a result, the Fude de Mannen nibs have become very popular with artists, as it provides almost a brush-like variation in its line.
Each Sailor 1911 Naginata comes boxed with a Sailor converter and two Sailor Black cartridges.