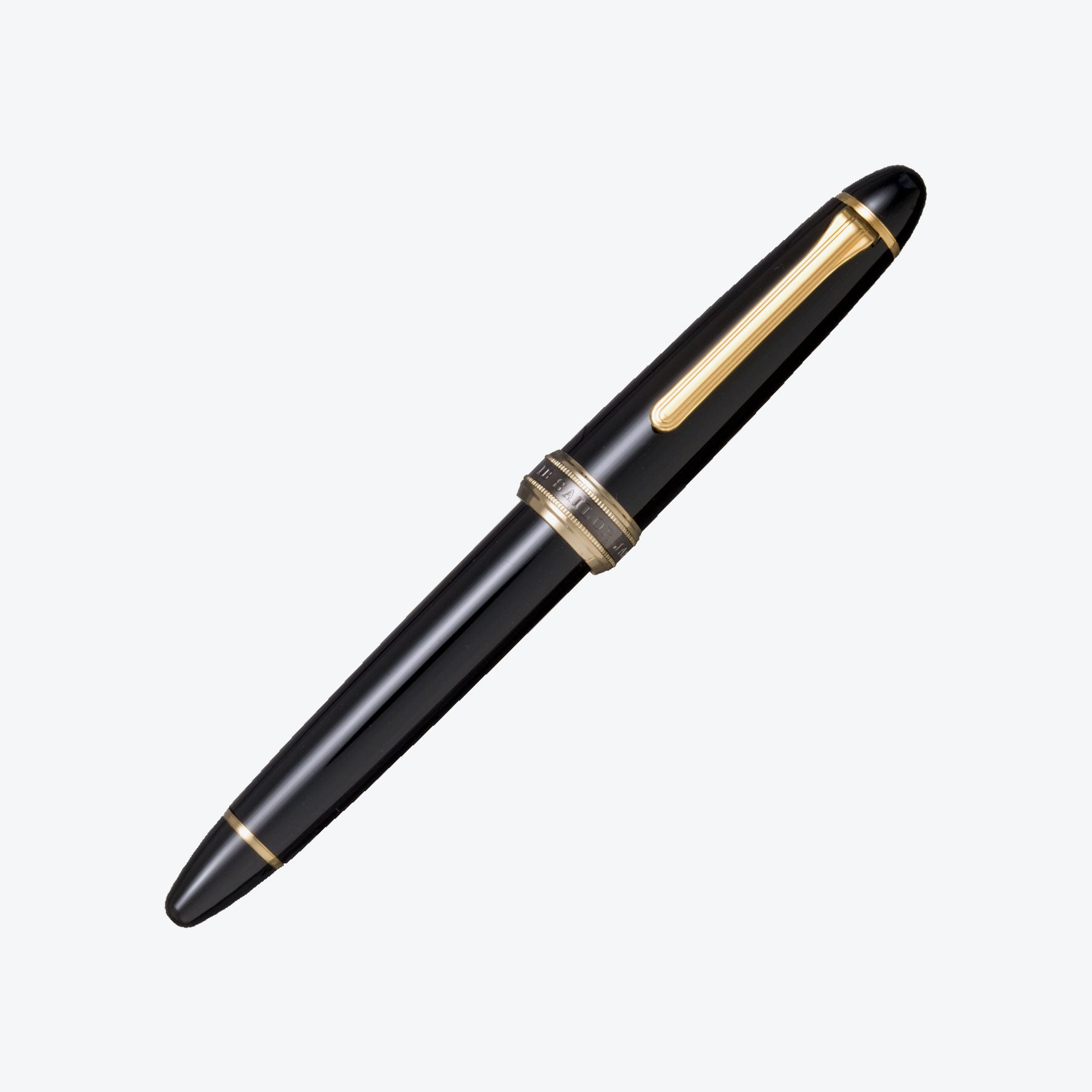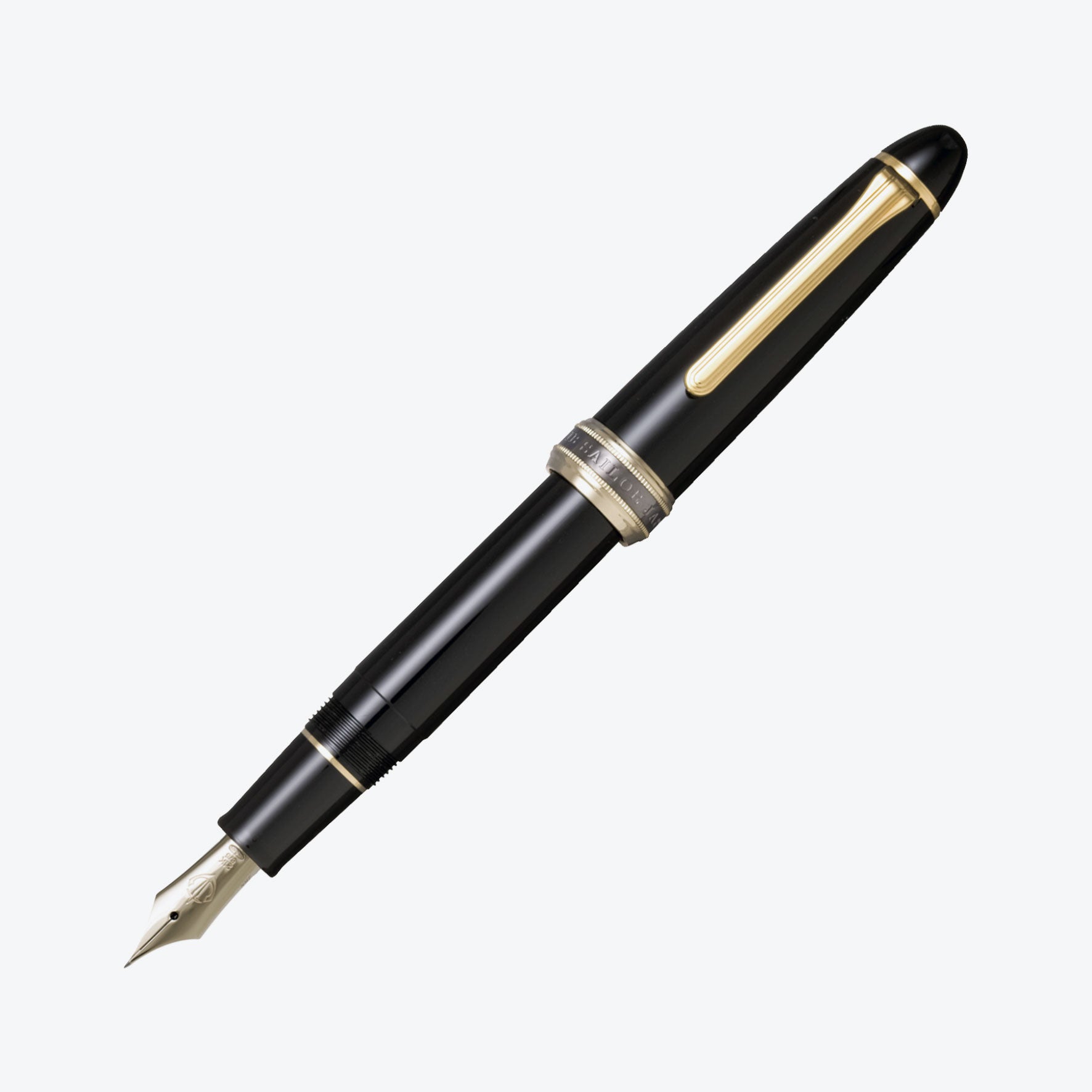 Sailor - Fountain Pen - 1911 Large - Special Nib - Naginata Togi - Black (Gold) (New Design)
This Sailor 1911 Large Naginata Togi fountain pen features a solid glossy black resin barrel and cap, complemented by gold-plated accents. This pen is part of Sailor's Special Nib program and the 21kt Naginata Togi nib is now available in three sizes.
The Sailor Naginata-Togi nibs have a rounded tipping that provides variable line width, depending on the angle of the pen to the paper. The lower the angle, the broader the line.

Please note that the nib designation (MF, M, B) refers to the line width when the pen is in a fully vertical writing position. All Naginata-Togi write a double broad width in a normal writing position.