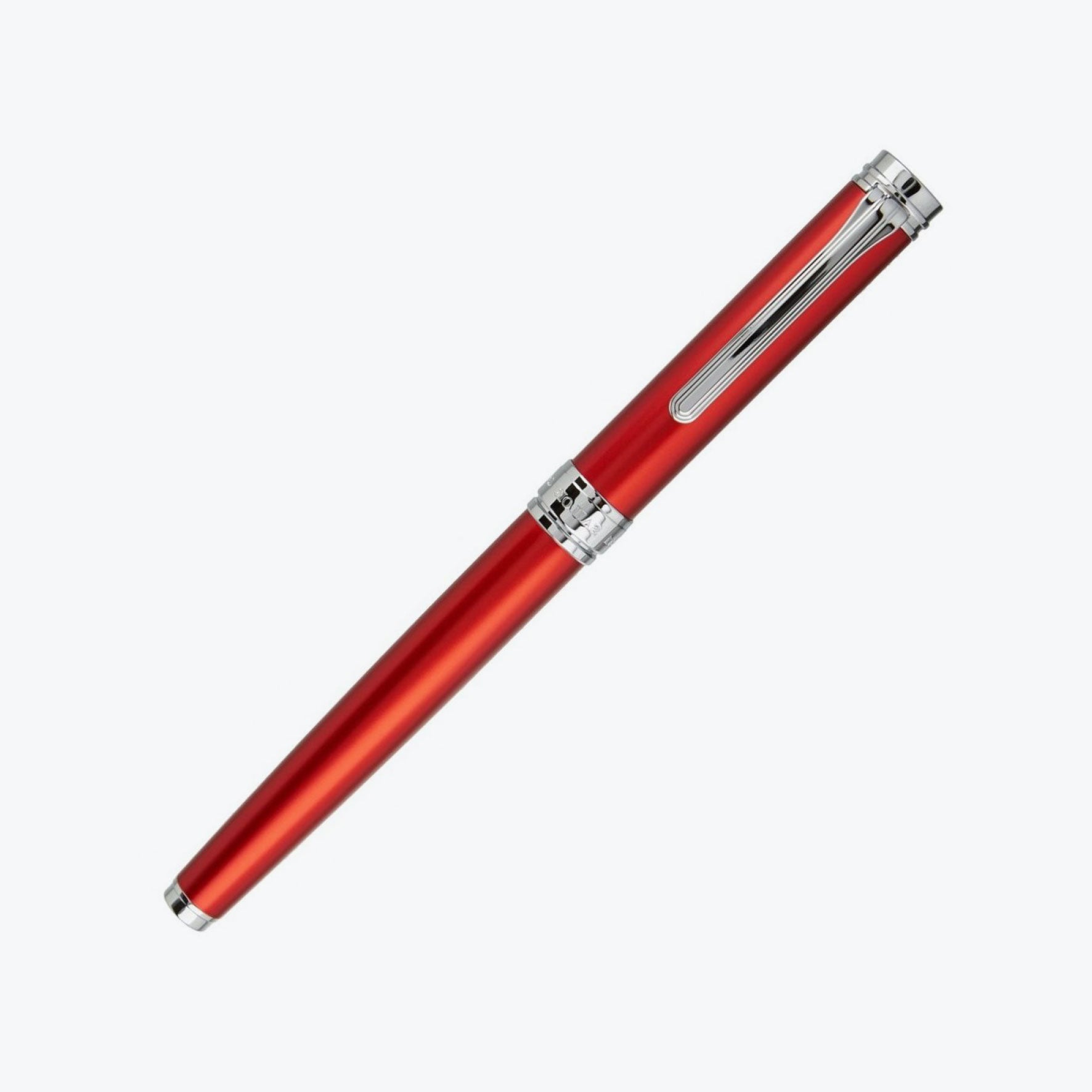 Sailor - Fountain Pen - Barcarolle - Red (Rhodium)
Special orders are products that are available for online purchase but not currently in stock. This means that the item will need to arrive from the supplier prior to being dispatched.
Estimated dispatch time for special orders will be denoted by the "ships in X business days" in the stock status on the product page.
Any other items in the order will be shipped once the special order item is available.
Launched in 2017, the Barcarolle is still a young'un as far as the century-old penmaker Sailor is concerned. With a solid brass barrel and a snap cap, this is a Sailor fit for modern tastes. Though they haven't forgotten the classic Sailor clip design and their ever-reliable 14k gold nib, meaning it's just as formidable a pen as Sailor's classics.
With its name taken from the traditional folk song sung by Venetian gondoliers, the Barcarolle may remind you of a Roman column if you stare at it long enough. Or, like it did me, it may remind you of Pietro Mascagni's Barcarola that Marty Scorsese used so brilliantly in Raging Bull.
With Rhodium trim and a fiery satin red barrel, this Sailor Barcarolle is sure to stand out. In the box comes two Sailor ink cartridges as well as a Sailor converter.