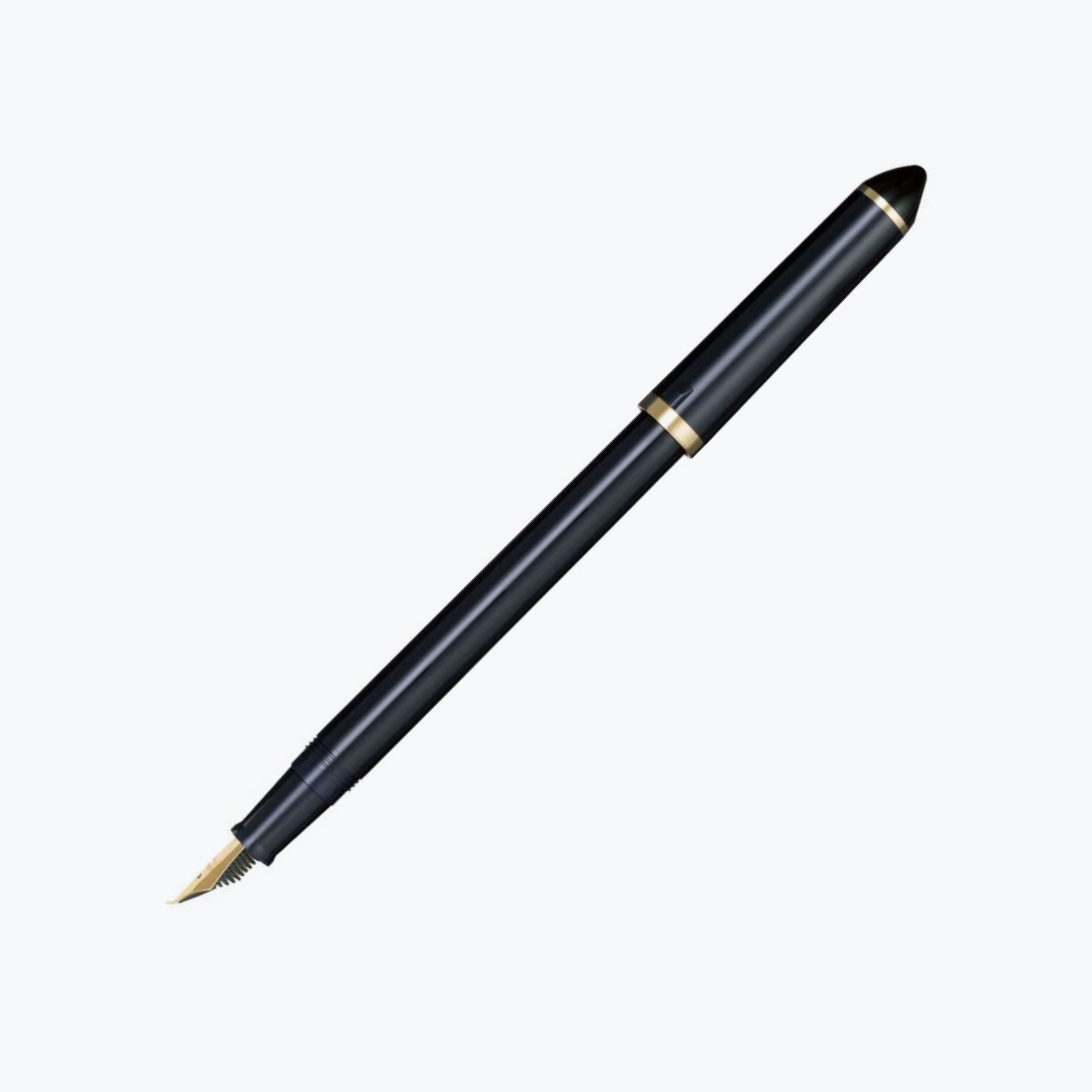 Sailor - Fountain Pen - Fude de Mannen - Blue
The Sailor Fude de Mannen blue fountain pen is a great entry point to the world of Fude nibs. With a nib angled at 40° degrees, simply changing the angle of your grip can vary your lines from very fine to super, super broad.
With a roll-stop built into the cap to help avoid any accidental desk-to-floor disasters and a sophisticated navy-blue colour, the blue Sailor Fude de Mannen is a great addition to your pen roll.
The Sailor Fude de Mannen comes with two Sailor cartridges and is compatible with a Sailor converter.