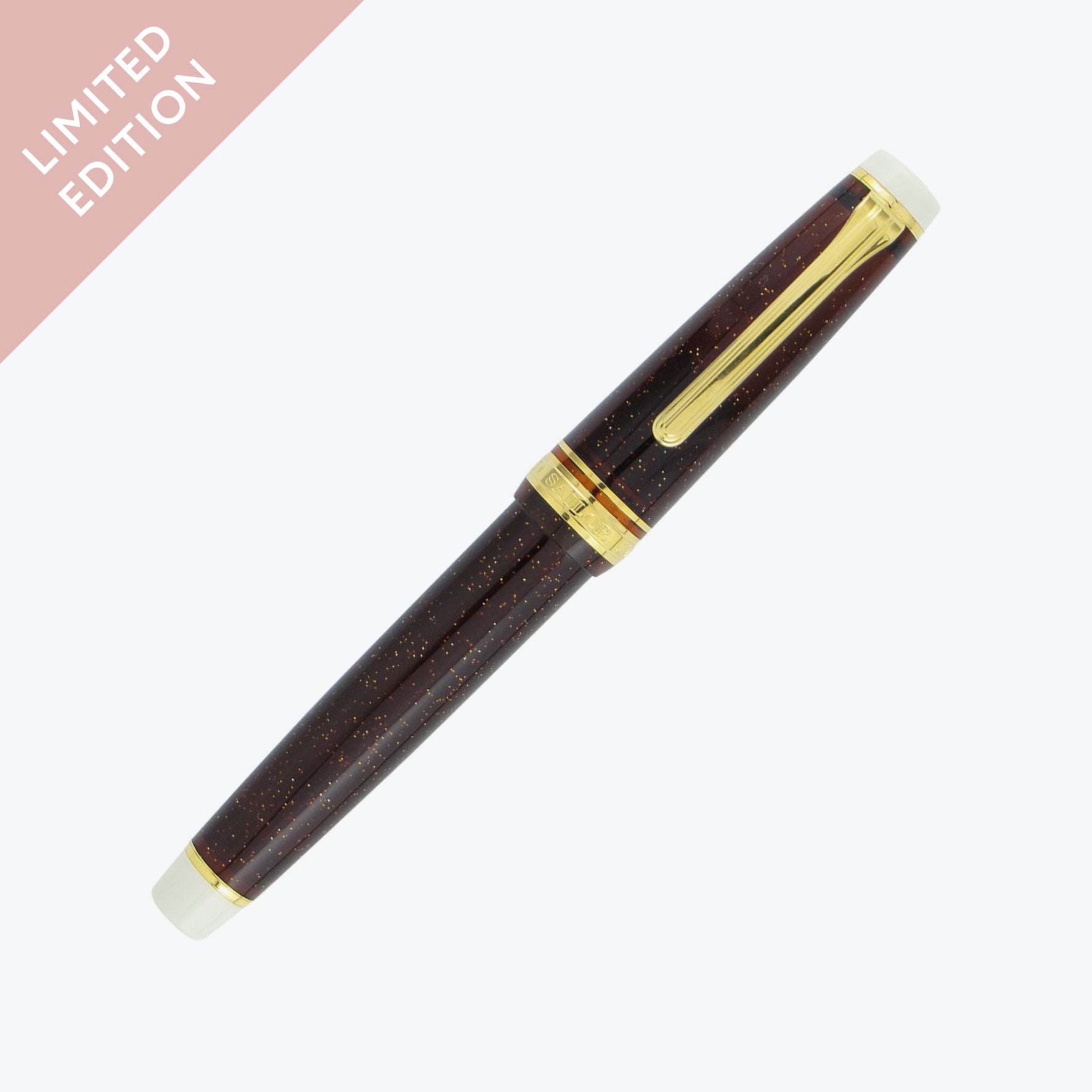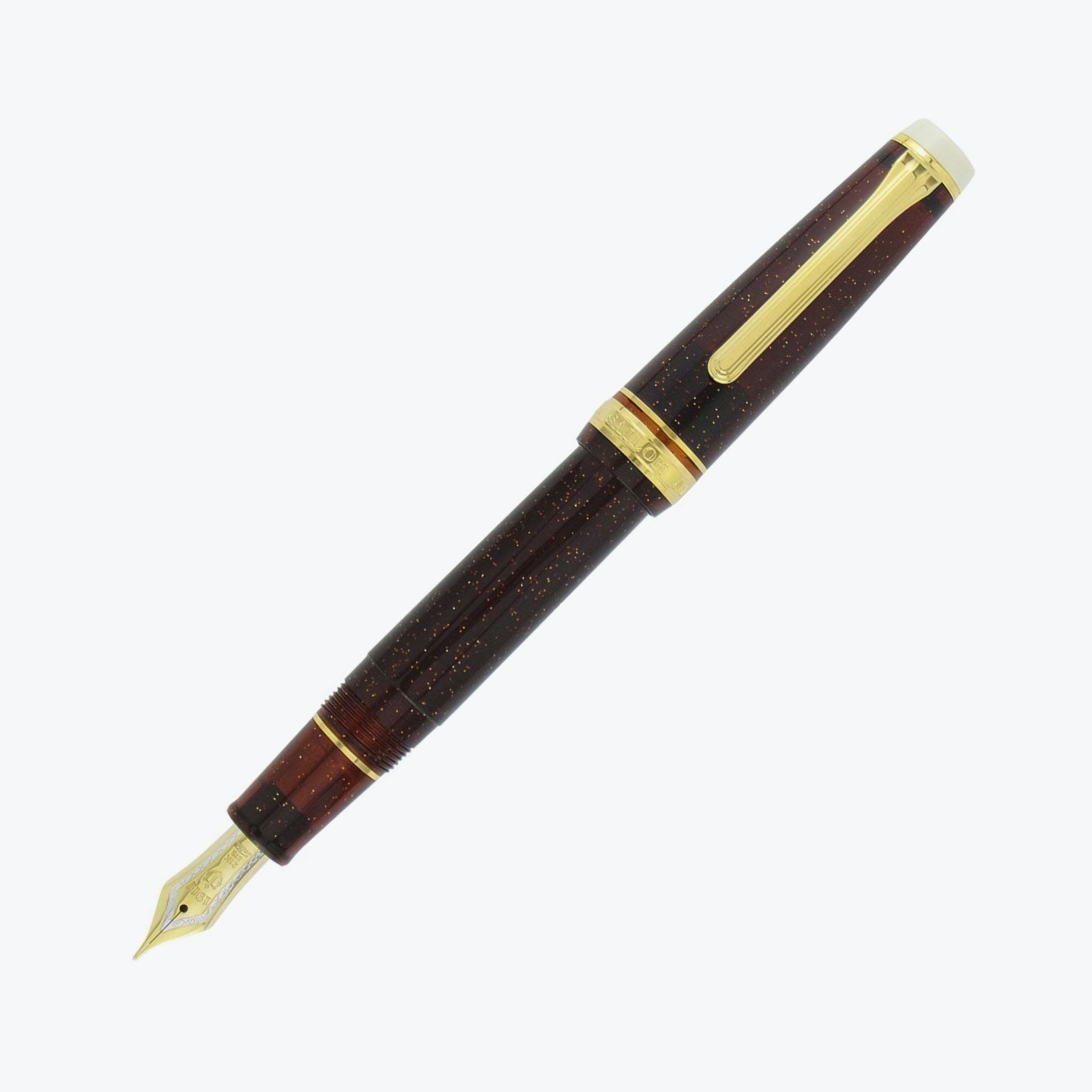 Sailor - Fountain Pen - ProGear - Cocktail Series - 2013 Black Velvet
The Sailor Cocktail Series is a limited edition collection of fountain pens inspired by famous cocktails. Since 2011, Sailor has been releasing a new colour each year and in 2020, they released the final colour along with a 10th anniversary set featuring all 10 pens.
Released in 2013, the Black Velvet Pro-Gear fountain pen features a brown barrel with gold trim and a rhodium plated 21k bi-colour gold nib. The screw-on cap is embossed with the Sailor anchor logo on the finial, while the cap band is inscribed with 'Sailor Japan Founded 1911'. 
It is packaged in a sturdy presentation box with Sailor proprietary converter and cartridge included. Sailor bottled inks can be found here.