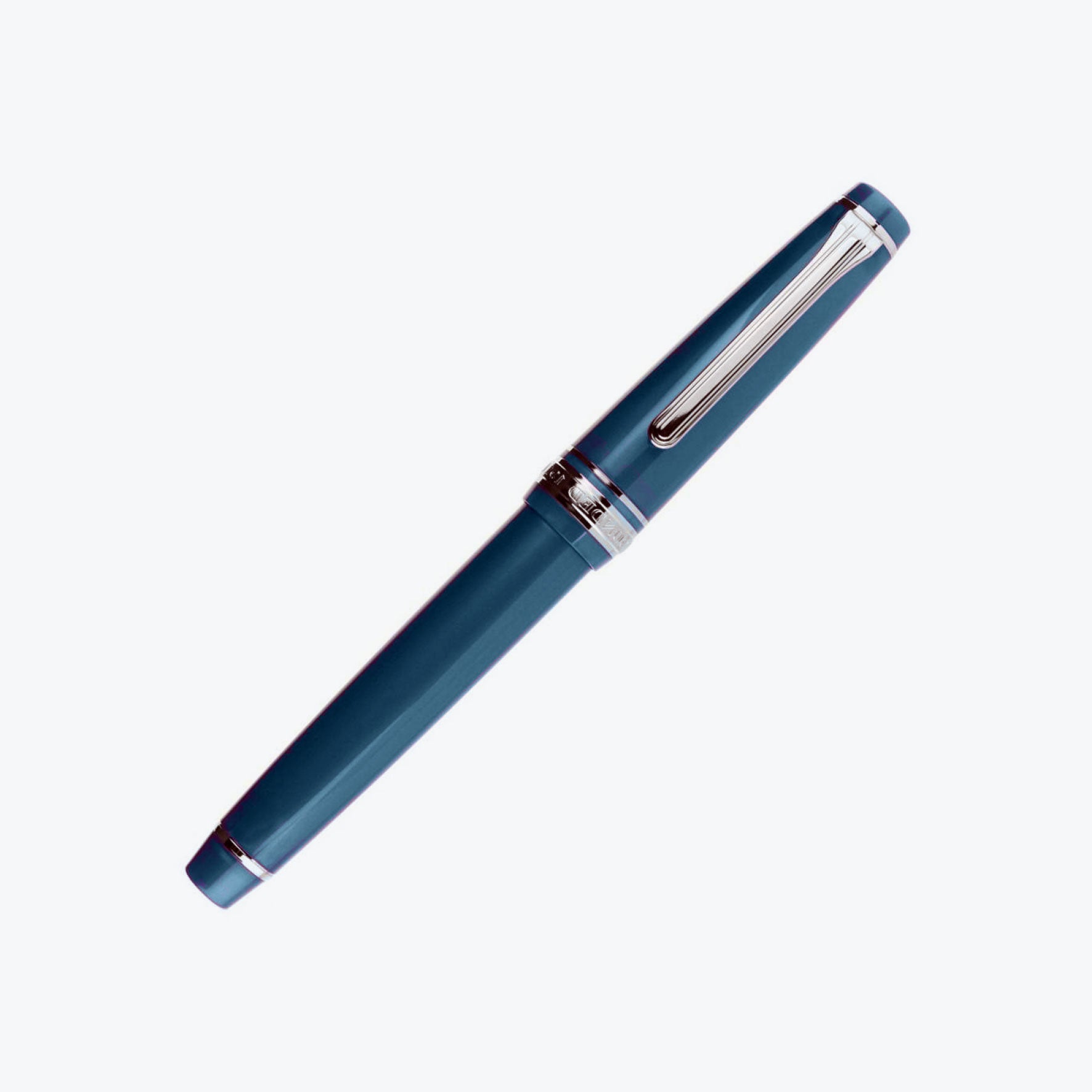 Sailor - Fountain Pen - ProGear Slim - Blue (Rhodium)
Special orders are products that are available for online purchase but not currently in stock. This means that the item will need to arrive from the supplier prior to being dispatched.
Estimated dispatch time for special orders will be denoted by the "ships in X business days" in the stock status on the product page.
Any other items in the order will be shipped once the special order item is available.
The blue Sailor ProGear Slim Fountain Pen is a modern classic. Featuring a 14K gold nib and deep blue barrel, this ProGear Slim is an eye-catcher.
First introduced in 2003, Sailor's Professional Gear fountain pen (or Pro Gear for short) is arguably their most iconic design. A flat-top variation of their signature 1911 cigar-shape with a cap emblazoned with Sailor's anchor logo, the Rhodium trim turns a classic fountain pen silhouette into something distinctly modern.
The Sailor ProGear Slim Fountain Pen comes presented in a Sailor gift box, with two Sailor cartridges and a Sailor converter. Sailor fountain pens use proprietary converters and cartridges.