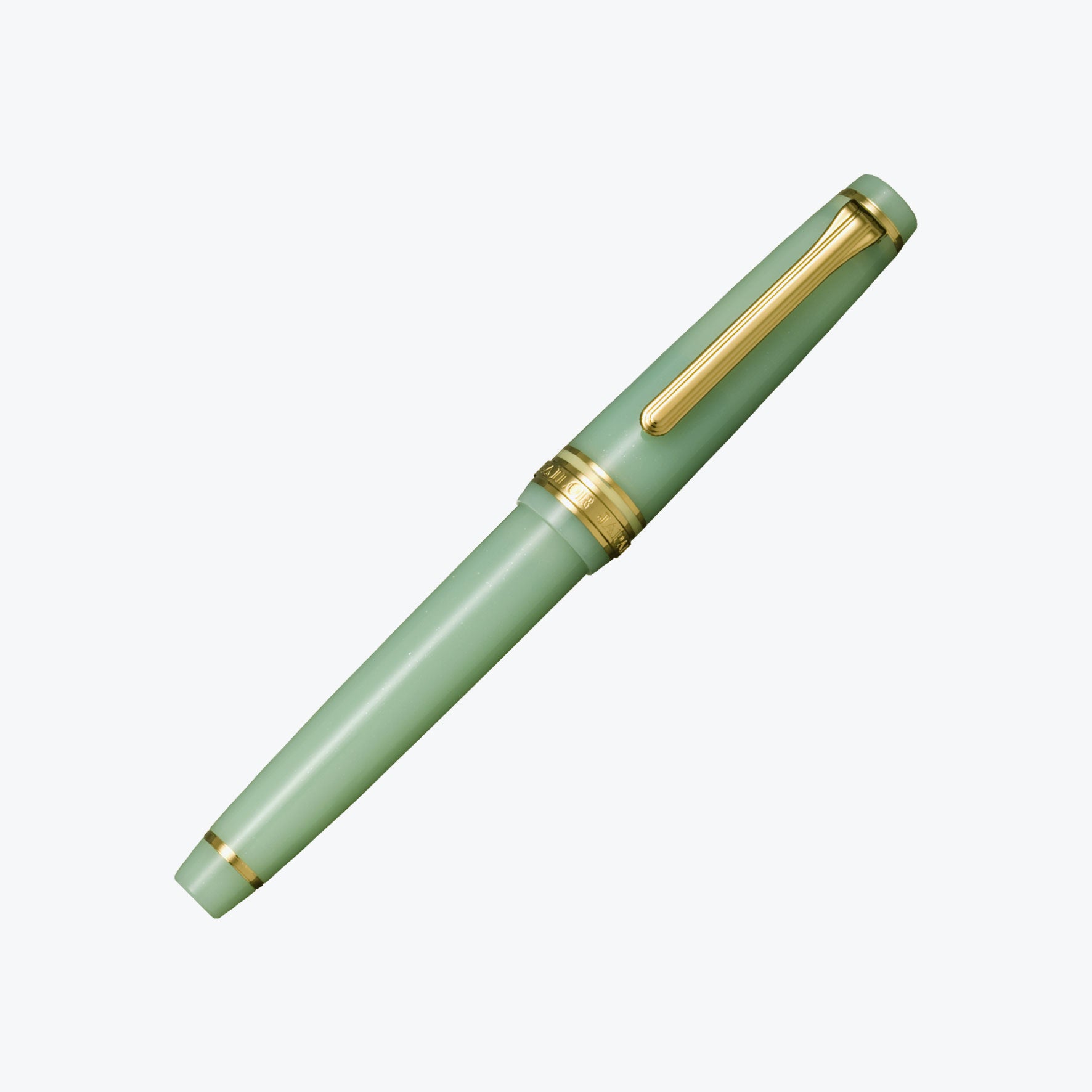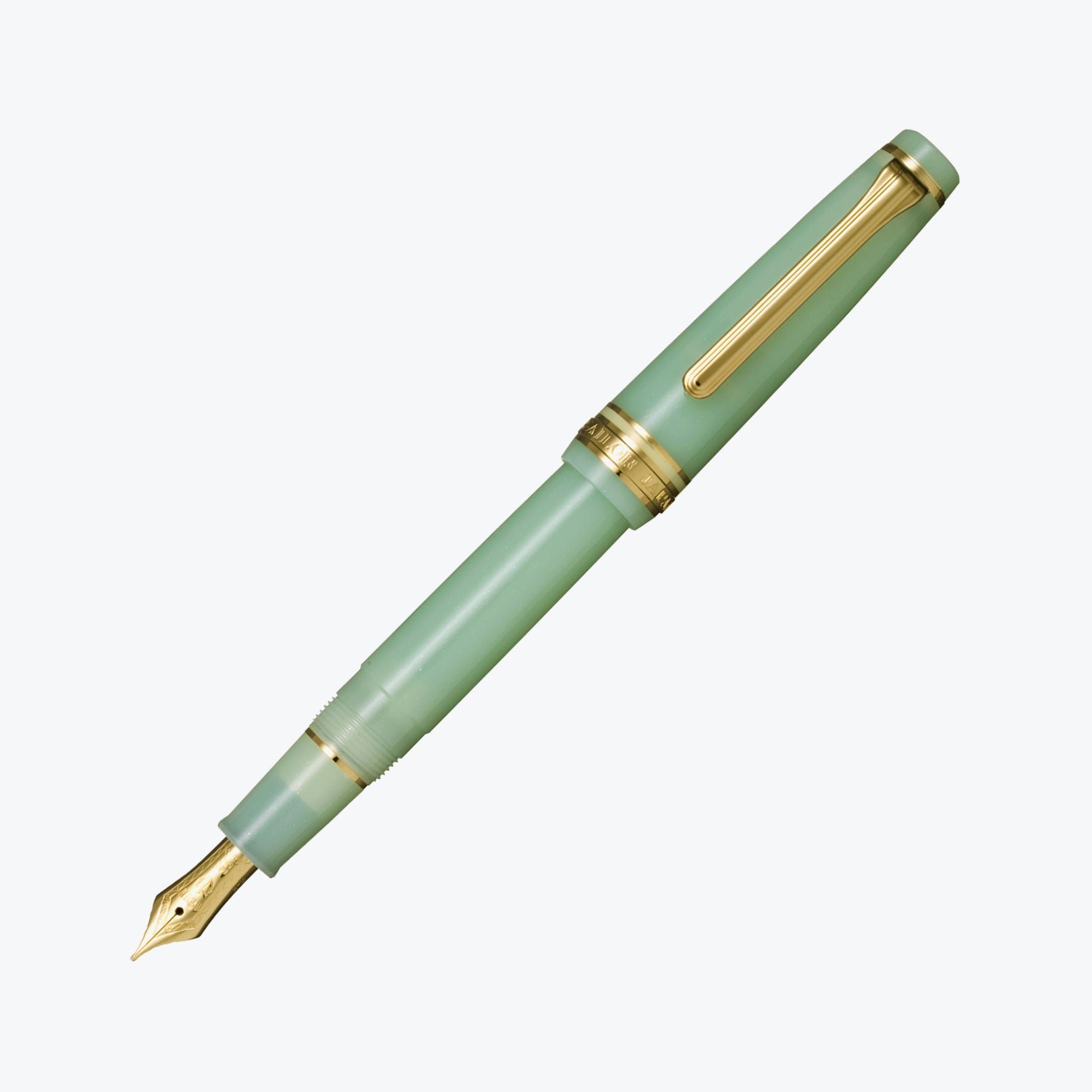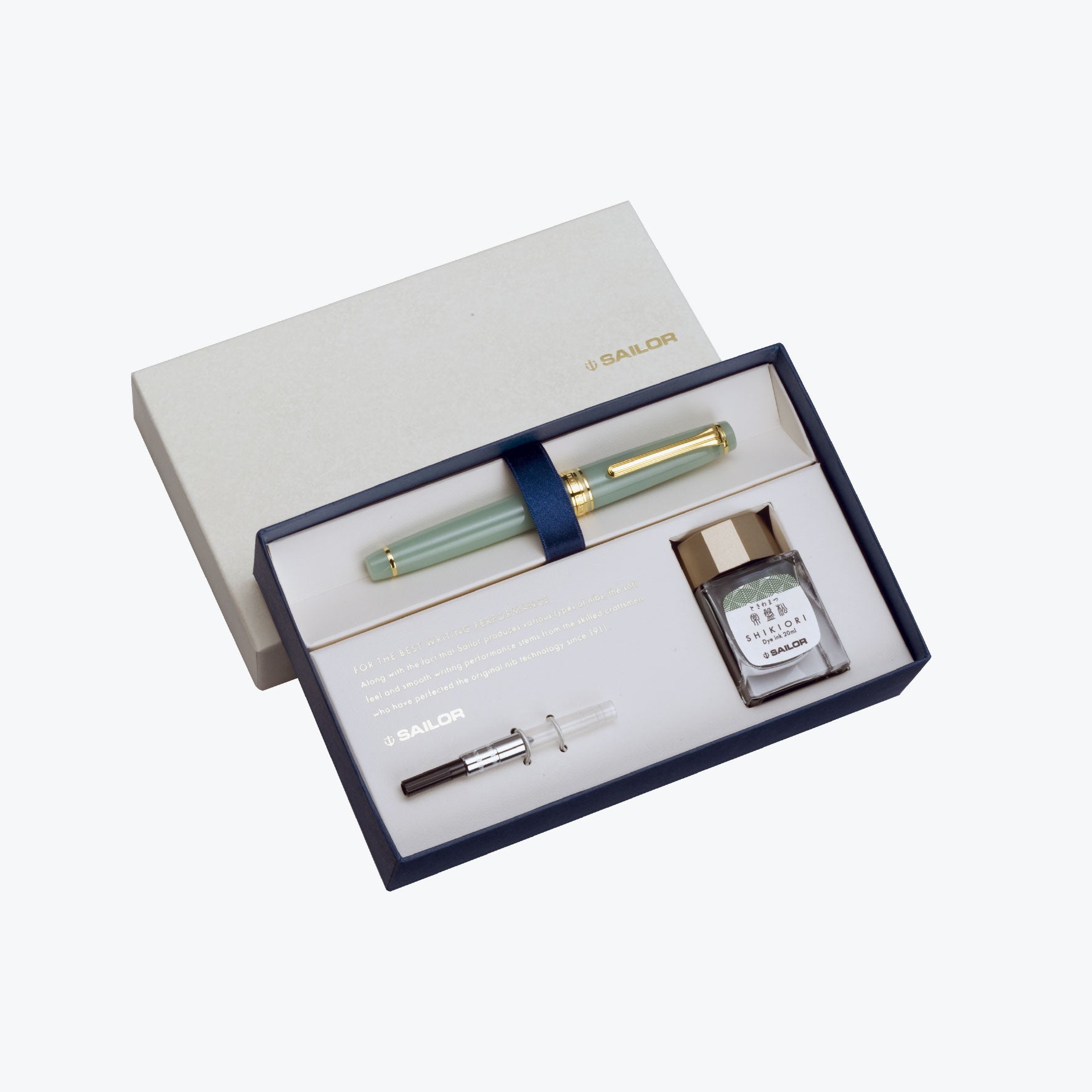 Sailor - Fountain Pen Set - ProGear Slim - Seasonal Festivals - Seri
The Pro Gear Slim Seri fountain pen is part of the Sailor Seasonal Japanese Festivals Series which celebrate the turn of each seasons.
The Sailor Pro Gear Slim fountain pen has a tapered, cigar-shape profile with flattened ends, with each pen featuring reflective particles that are suspended in colourful hues of PMMA resin and matched with gold-plated trims. Made exclusively in Hiroshima, Japan, this pen also features one of Sailor's exceptional 14K gold nibs, which is available in fine, medium-fine or medium . 
Sailor Pro Gear Slim fountain pens use a cartridge-converter fill system so any bottled ink can be used when the pen is fitted with the provided converter, while Sailor proprietary ink cartridges will also work. The fountain pen comes in a special presentation box that includes the converter, a cartridge and a bottle of Shikiori ink.