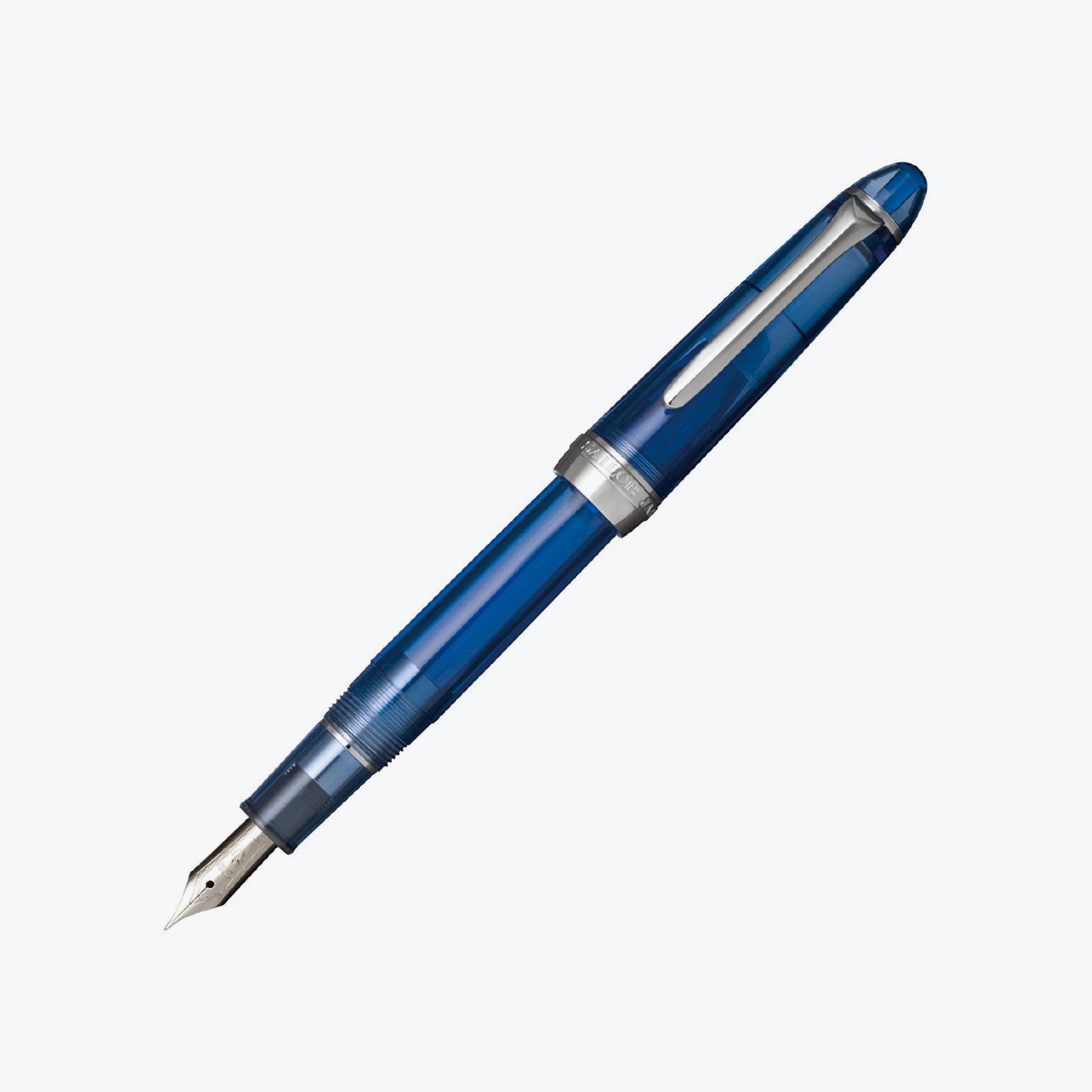 Sailor - Fountain Pen - Shikiori Hisakta - Uchimizu
With its chrome plated steel nib, classic curve-shaped profile and high-quality resin body, the Sailor Shikiori Hisakta is a great choice for novice and experienced fountain pen enthusiasts. Part of the Four Seasons series, the clear blue Uchimizu represents the refreshing summer water that is traditionally sprinkled on the streets in Japan to cool down and reduce dust.
The Shikiori collections follows the classic Sailor 1911 design, with a curved body and rounded cap and barrel ends. The cap band is polished and chrome-plated to match the nib. This pen comes in a Sailor box with a black cartridge.
Sailor fountain pens use proprietary converters and cartridges. 
Length (capped): 135 mm
Length (posted): 147 mm
Length (uncapped): 118 mm
Weight: 16g