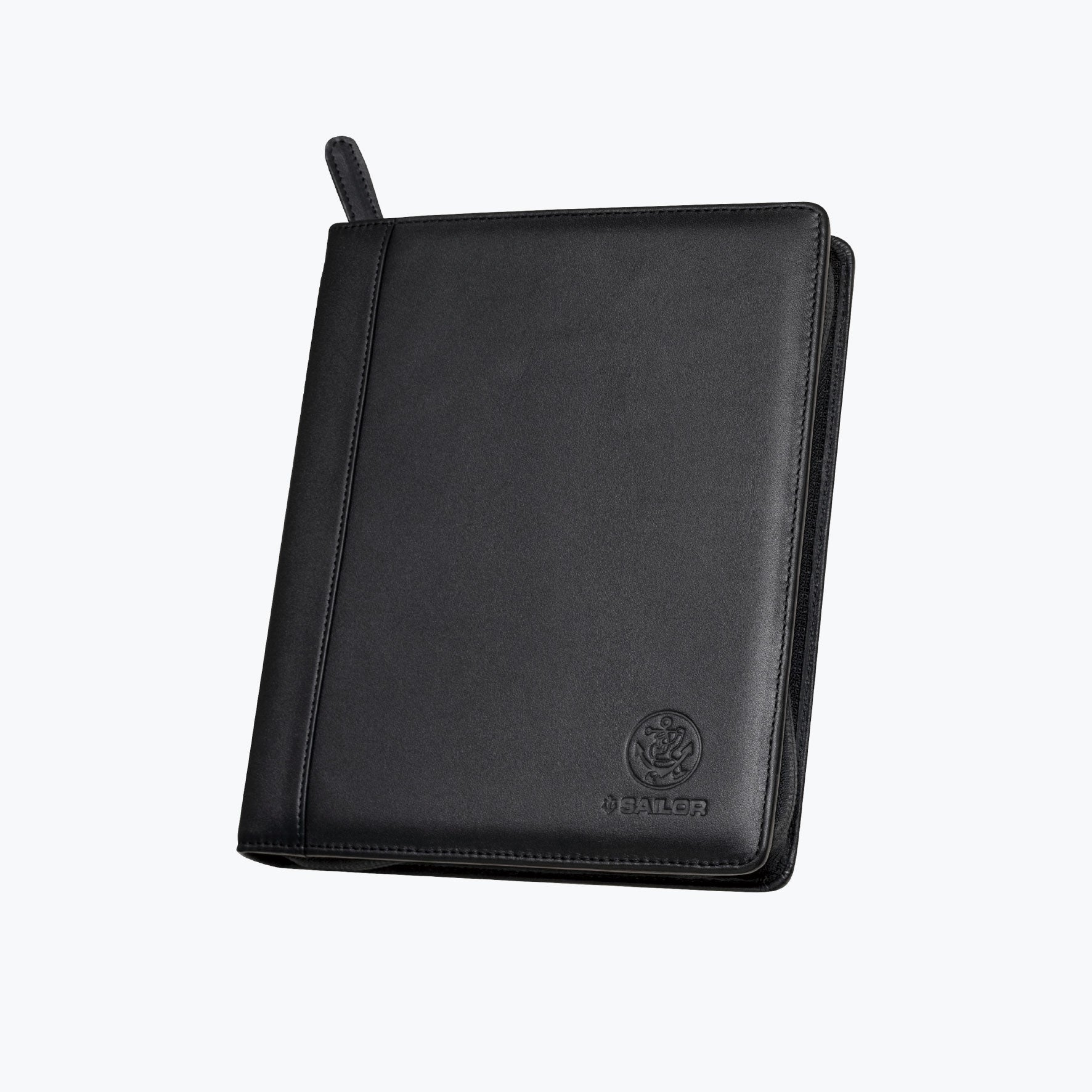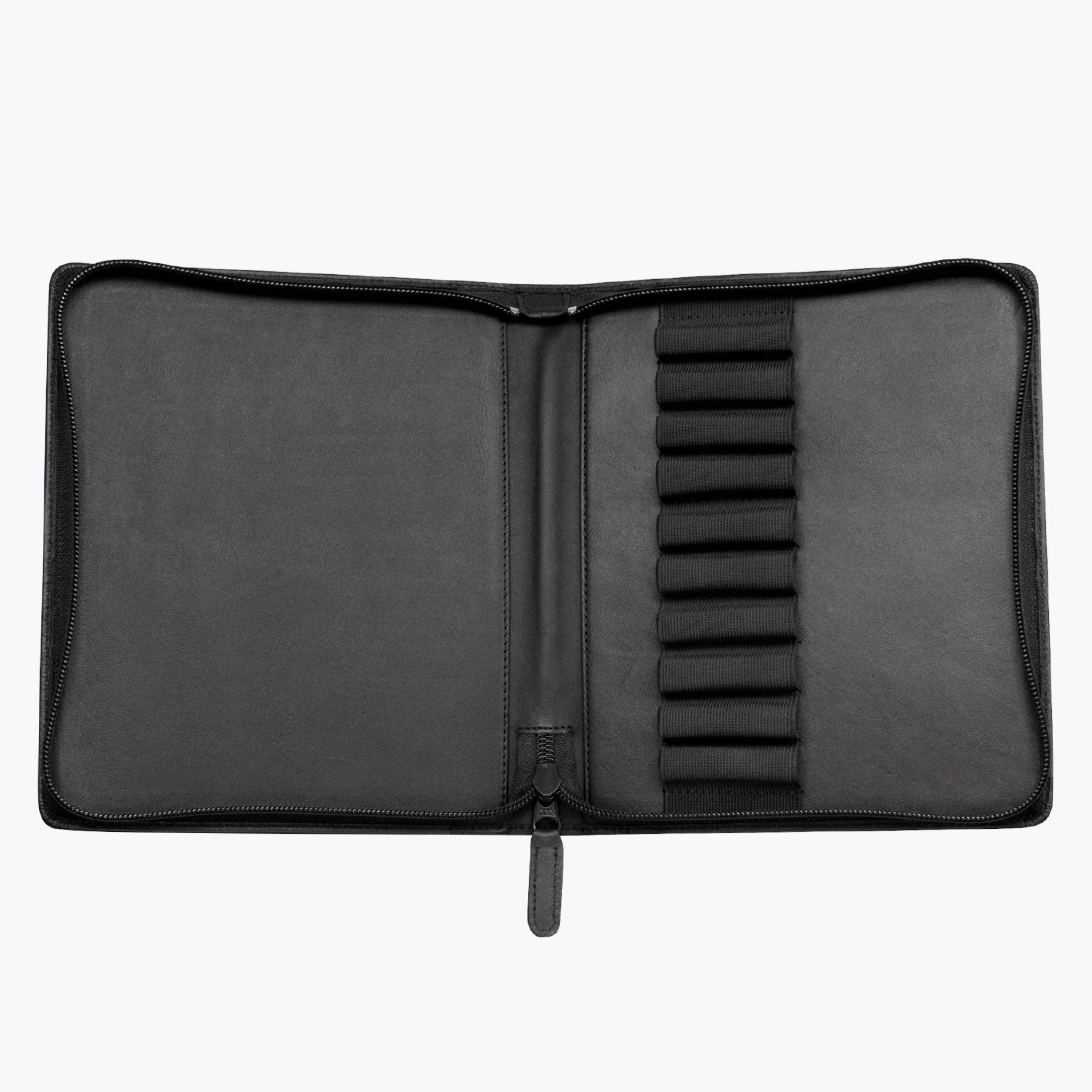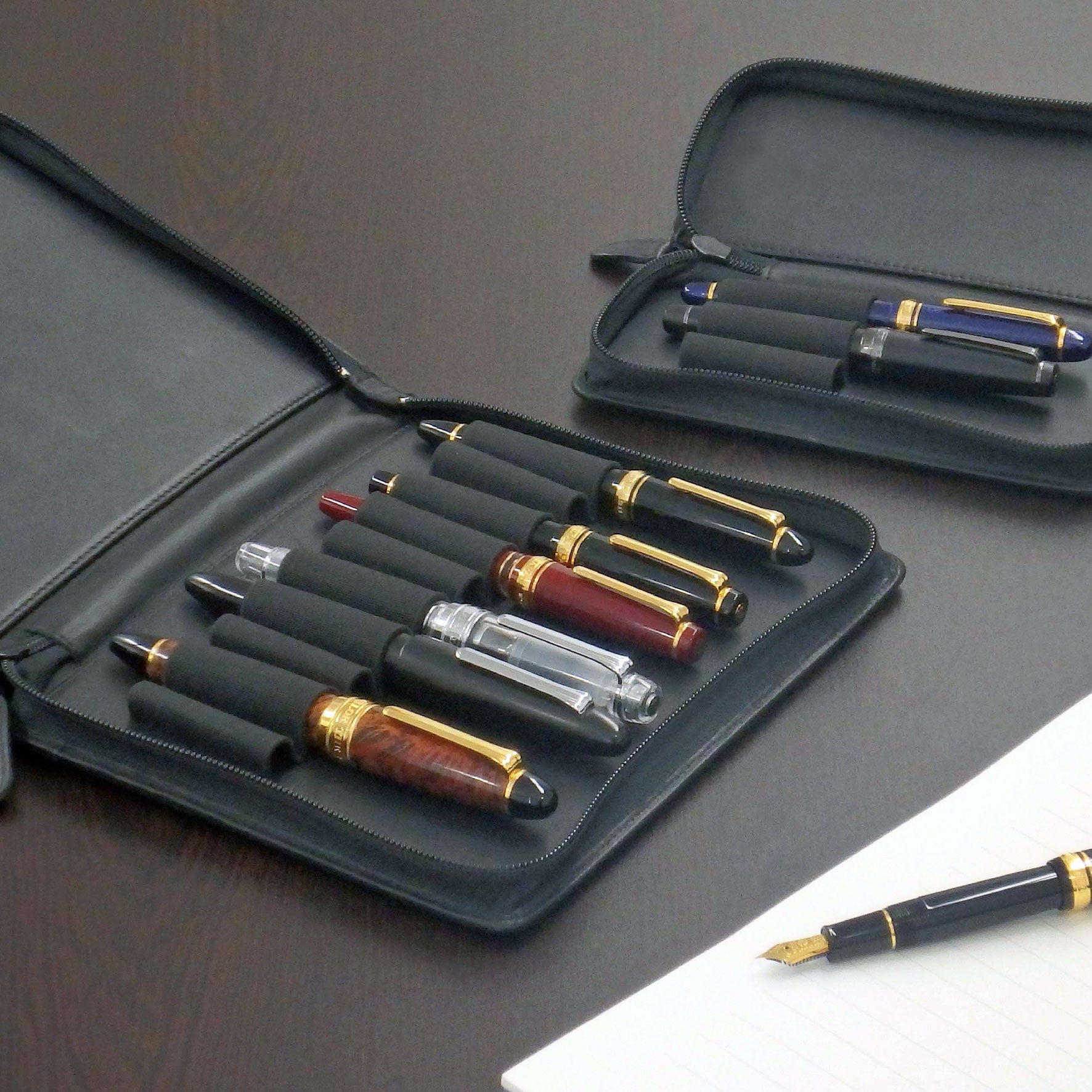 Sailor - Pen Case - Leather - 10 Slot - Black
Founded in 1911, Sailor is not only one of Japan's but one of the world's oldest fountain pen manufacturers. Known for their precision and their devotion to the tradition of fine writing instruments, Sailor have been creating fountain pens and accessories to a near peerless standard for over a century.

Safely store your collection of Sailor fountain pens in this 10 slot case constructed from high quality leather. This black uniform finish is professional, dignified and will age excellently.