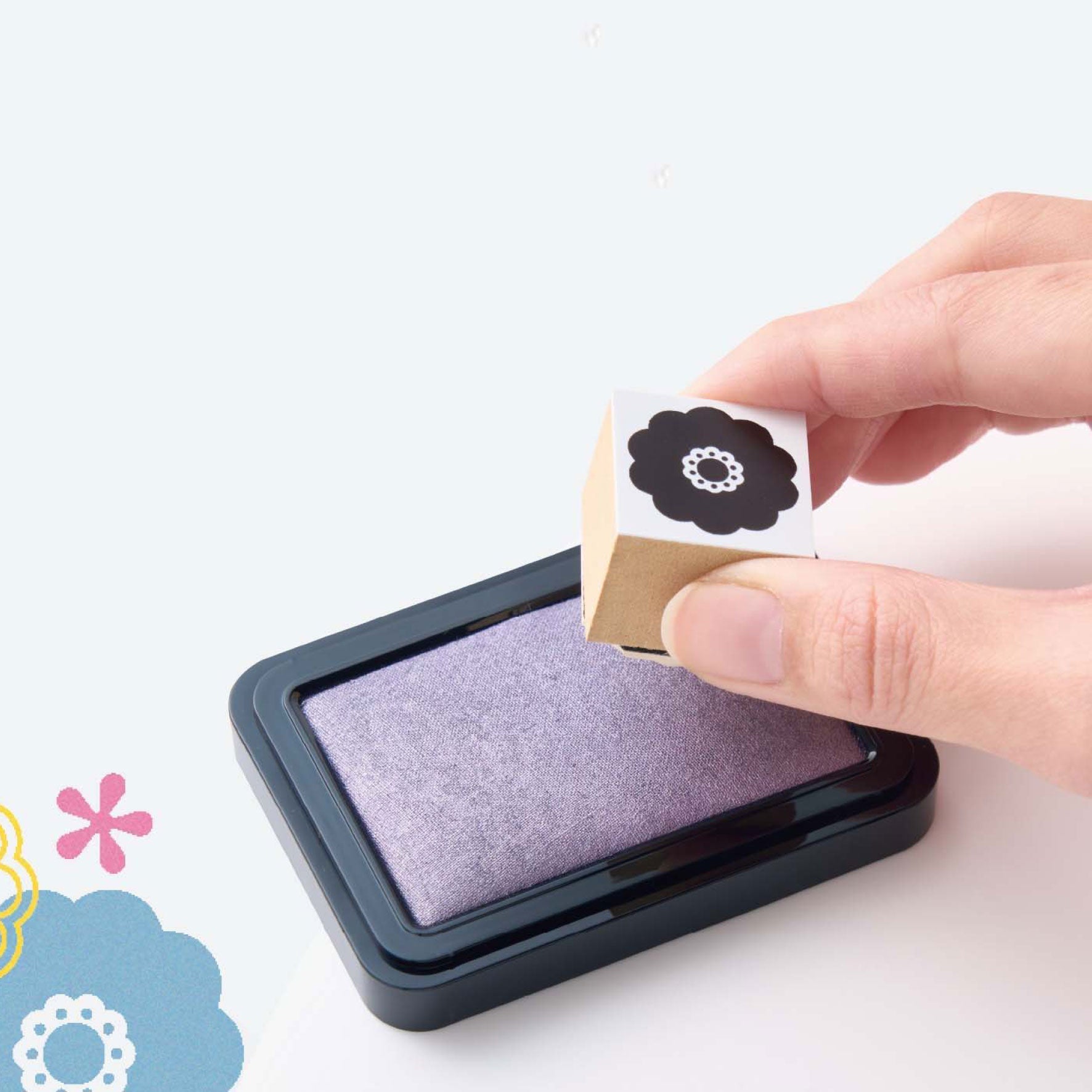 Shachihata - Stamp Pad - Oil-Based Ink - Iromoyo Kosai - Sunflower
Shachihata shimmer ink stamp pads use nano technology to provide quick trying time (~3 seconds), as well as vibrant and sharp impressions. It's a pigment ink, which means it's water and light resistant. It can be used for rubber and resin stamps, and is very easy to clean from the stamp using wet paper towel. 
The pad itself is extremely durable and won't dry up even with the lid open and is designed to be stackable, making it easy to store all the colours compactly.
Pad size: 63 x 40mm
Made in Japan