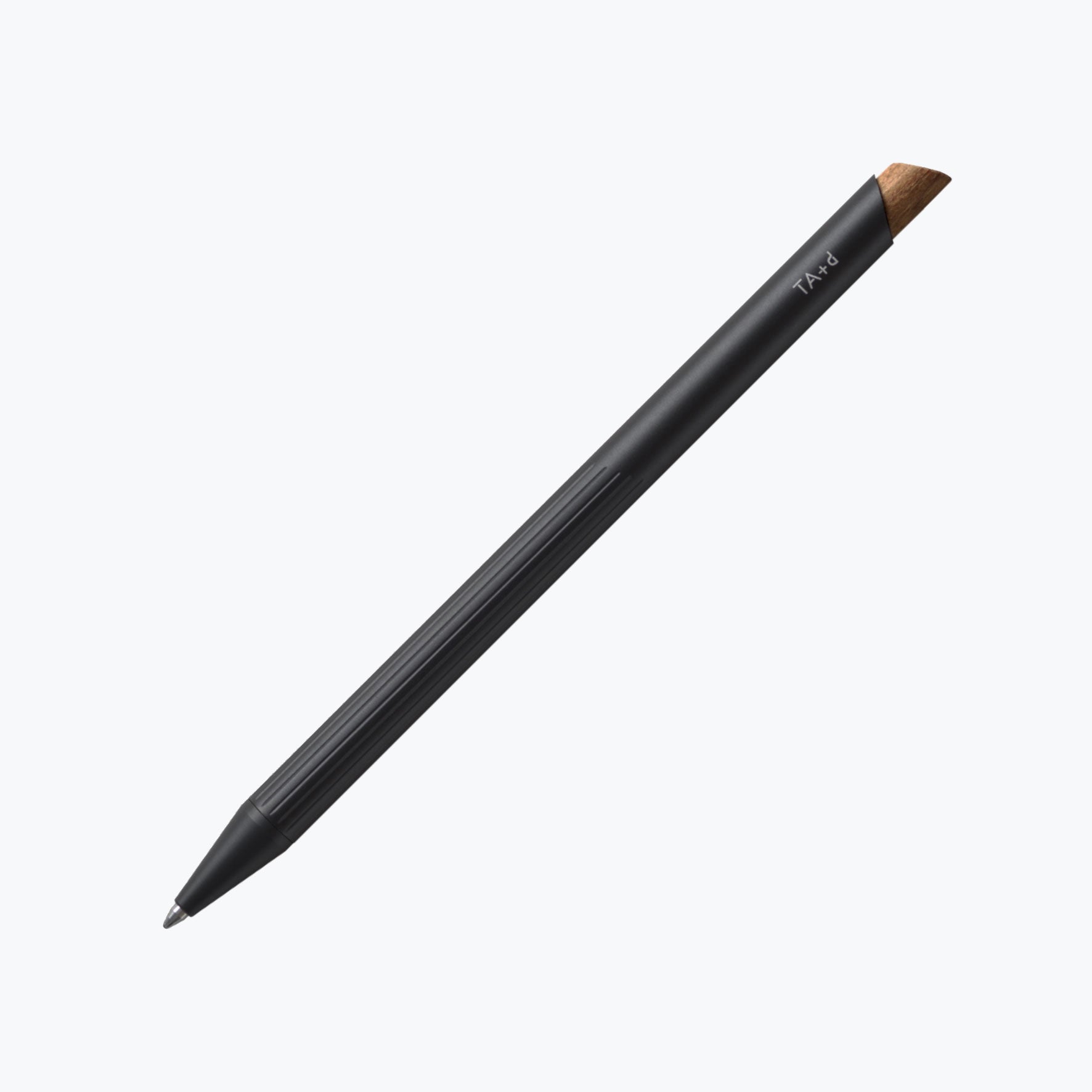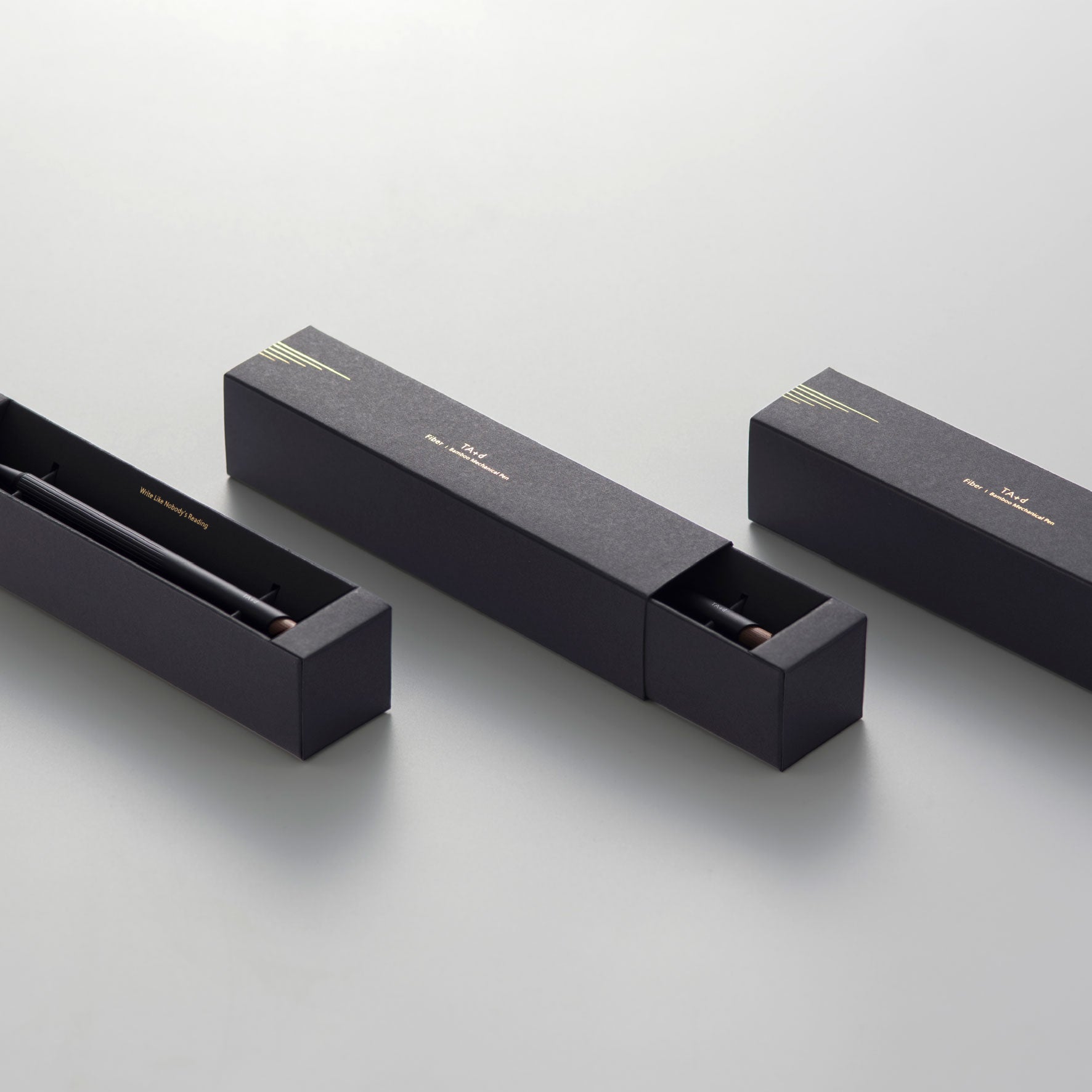 TA+d - Ballpoint Pen - Black
Ta+D is a design brand that persists in using natural composite materials like bamboo, stone, leather and metal, not just paying attention to every little detail, but also focusing on 5 core values: aesthetic, element, function, communication and emotion.

The ballpoint pen is made using unassuming aluminium and environmentally friendly bamboo. It is designed with a silent compression component, a comfortable 23g in weight and smooth writing refills from German Schmidt.

The fiber bamboo writing series is also designed with perfect weight distribution. As the pen is in use, the centre of gravity point is towards the nib to give the best writing experience.
Easy flow refills can be purchased separately.

Colour: Black
Material: Bamboo / Aluminium
Size : Ø 9x 150 L mm