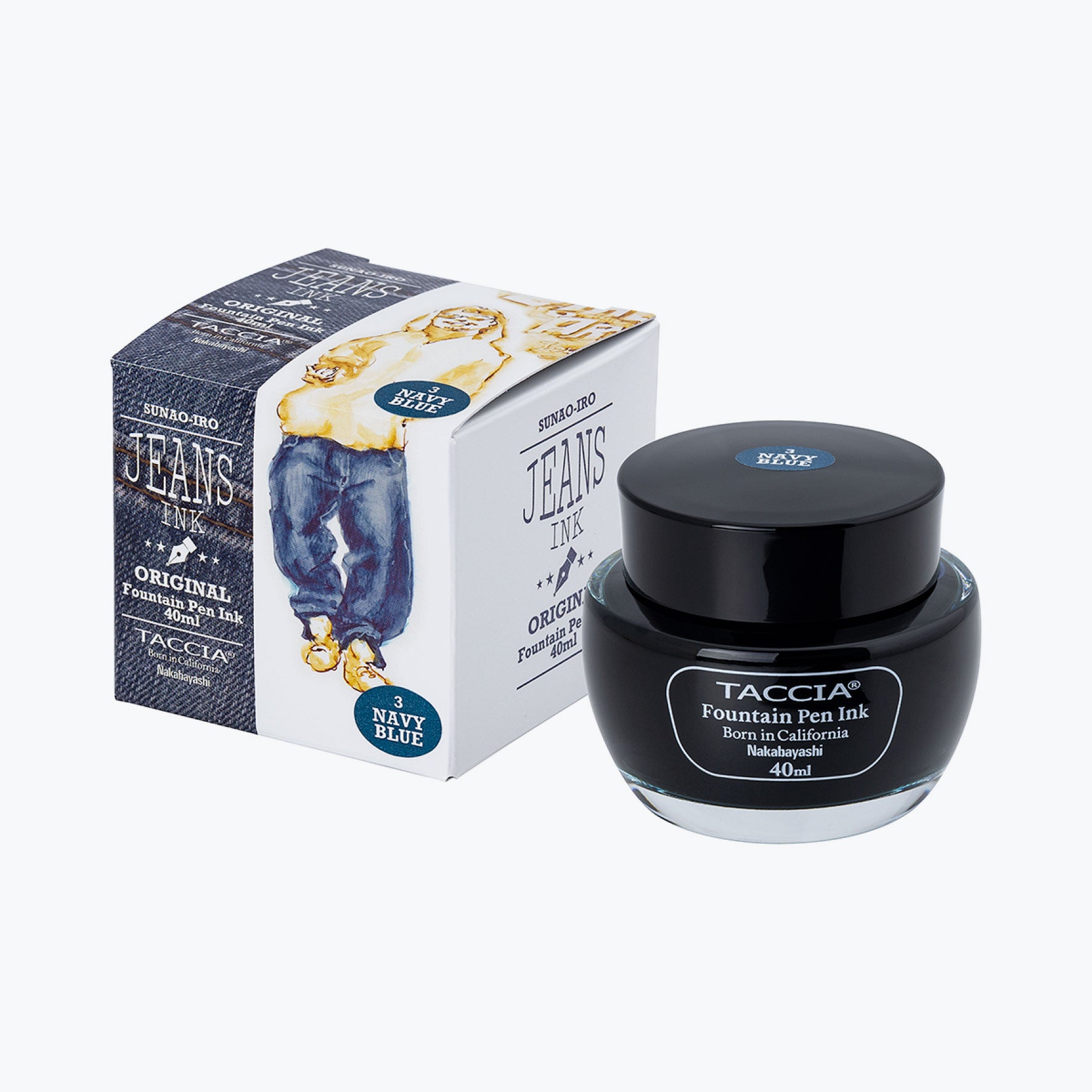 Taccia - Fountain Pen Ink - Jeans - Navy Blue
Taccia Jeans navy blue fountain pen ink is made in Japan and inspired by the Japanese way of seeing colours in a very pure, honest, and innocent way. The Jeans ink collection represents the colour tones of jeans material ranging from black to aqua blue to depict the colour changes of the material with continuous wear.
It is a water-soluble, dye ink with rich expression and a balance of permeability and viscosity so that it flows nicely on paper. It is carefully formulated with a neutral pH to avoid any damage to the pen nib. Taccia Jeans ink comes in a 40mL bottle and the packaging is designed by Japanese fountain pen illustrator, Hiroshi Sato.