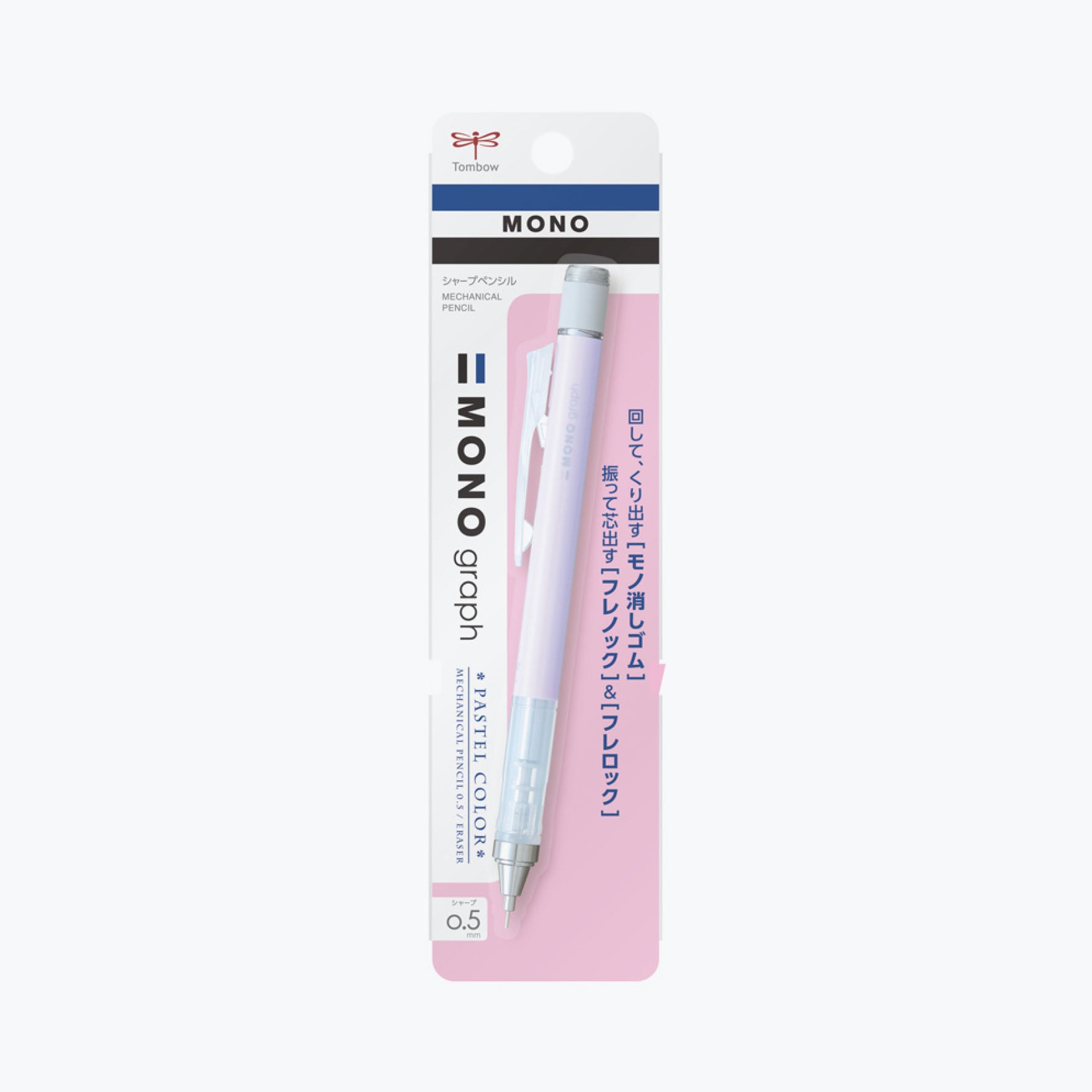 Tombow - Mechanical Pencil - Mono Graph 0.5mm - Pastel - Lavender
The pastel lavender Tombow Mono Graph mechanical pencil is perfect for everyday drawing and writing. Shaking the pencil back and forth or pushing down the clip advances the lead, while pushing the clip up enables the lock feature to prevent accidental advancing of the lead. The Mono Graph mechanical pencil also includes a Mono eraser at the top with a twist mechanism to adjust the length.
0.5 mm replacement leads can be found here.