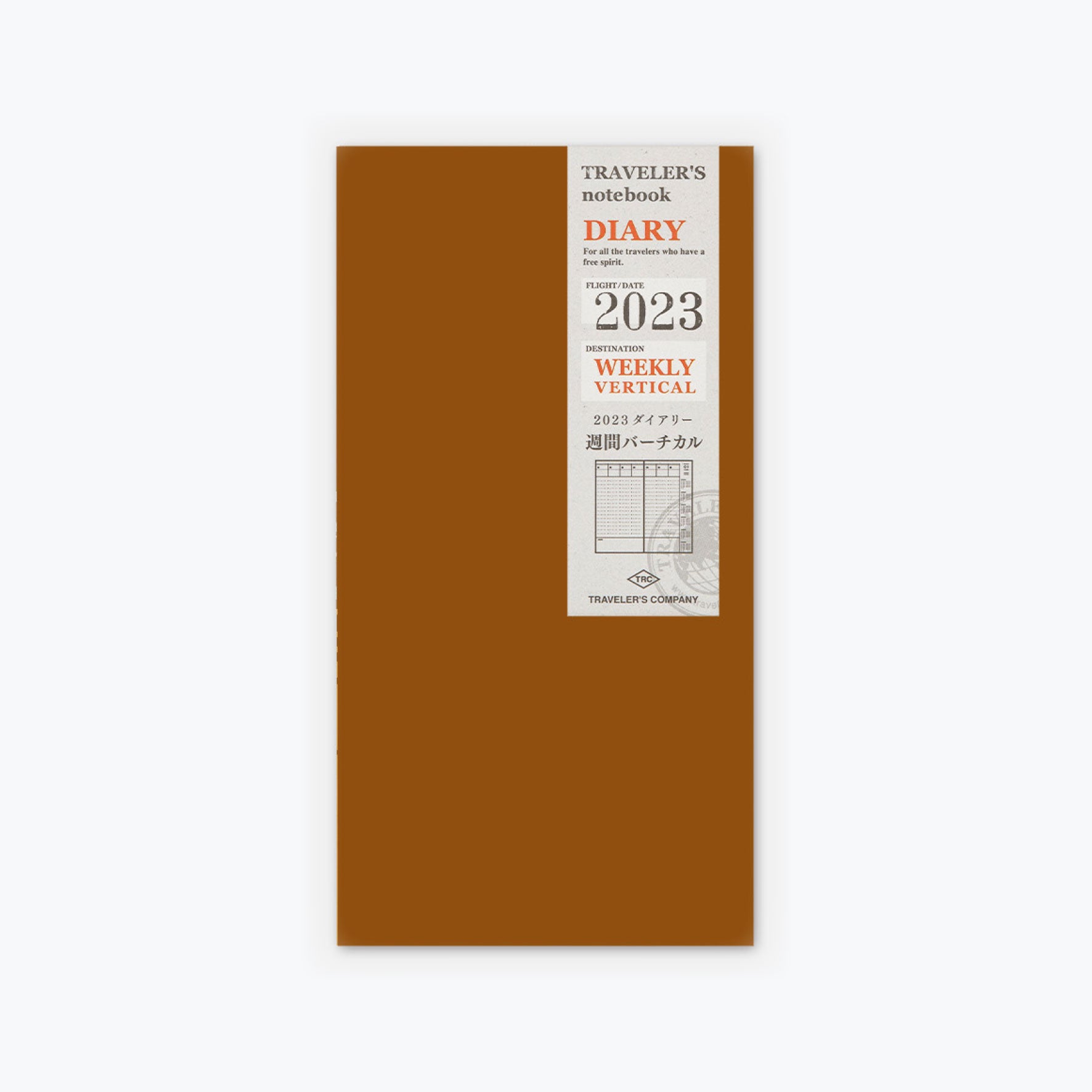 Traveler's Company - 2023 Diary - 6 Month Insert - Regular - Weekly Vertical (Jul - Dec)
The 2023 diary (weekly vertical) is a regular size insert for the Traveler's Notebook that covers the second half of year (Jul-Dec 2023).
Each two page spread covers a week and has times from 8am - 10pm (in 24 hour format) listed vertically. At the bottom of each page, there is blank space for additional notes. In the right column, the previous month and 4 subsequent months are printed for a quick overview of the months ahead.
A diary guide and stickers are also included.