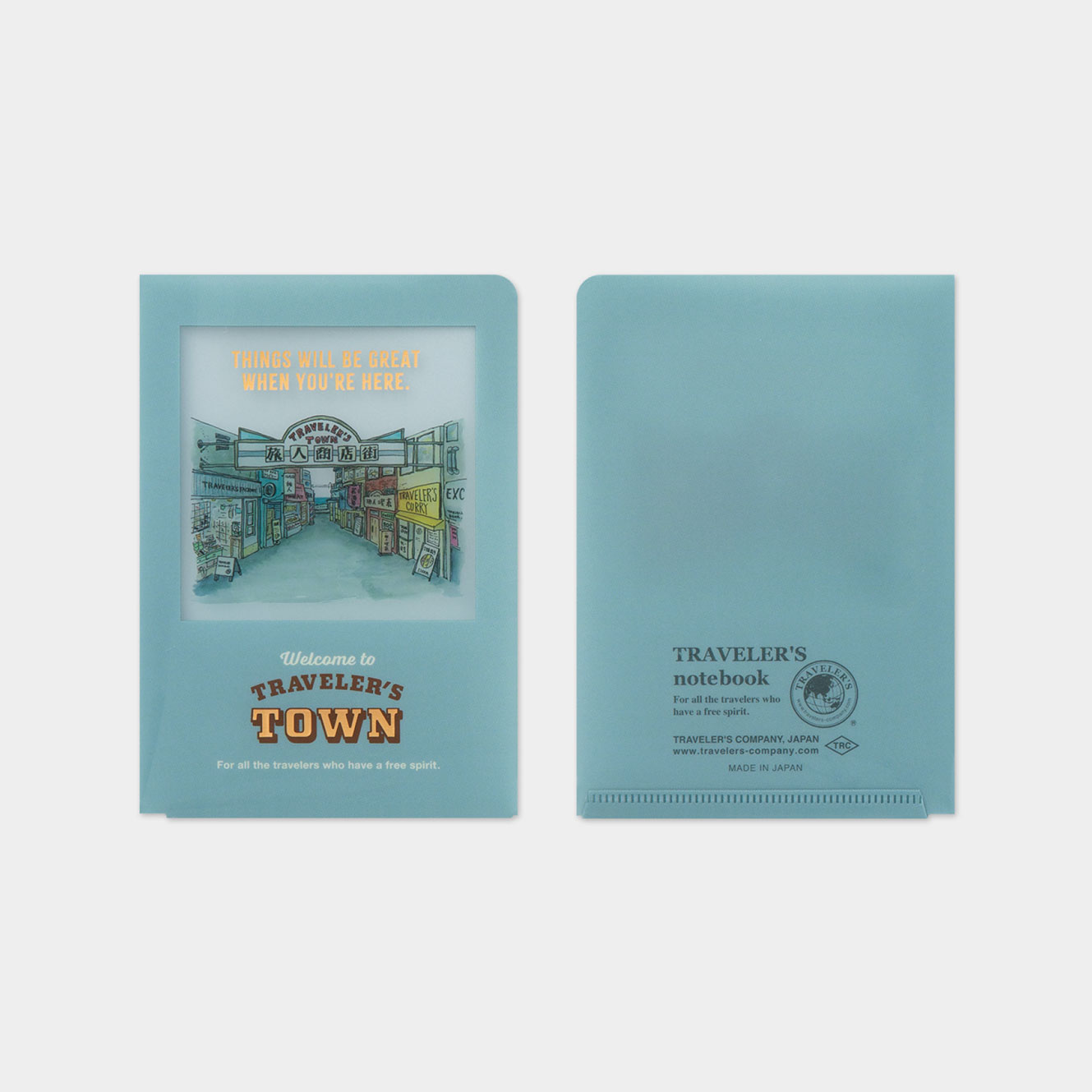 Traveler's Company - 2024 Diary - Insert - Passport - Clear Folder
This limited edition Traveler's Company passport sized folder can be used for storing sheets of paper, postcards, photos and other documents. 
The theme of the 2024 Diary was inspired by an imaginary Traveler's Town where all travellers are welcome. The clear folder design combines printed graphics with gold leaf accents.