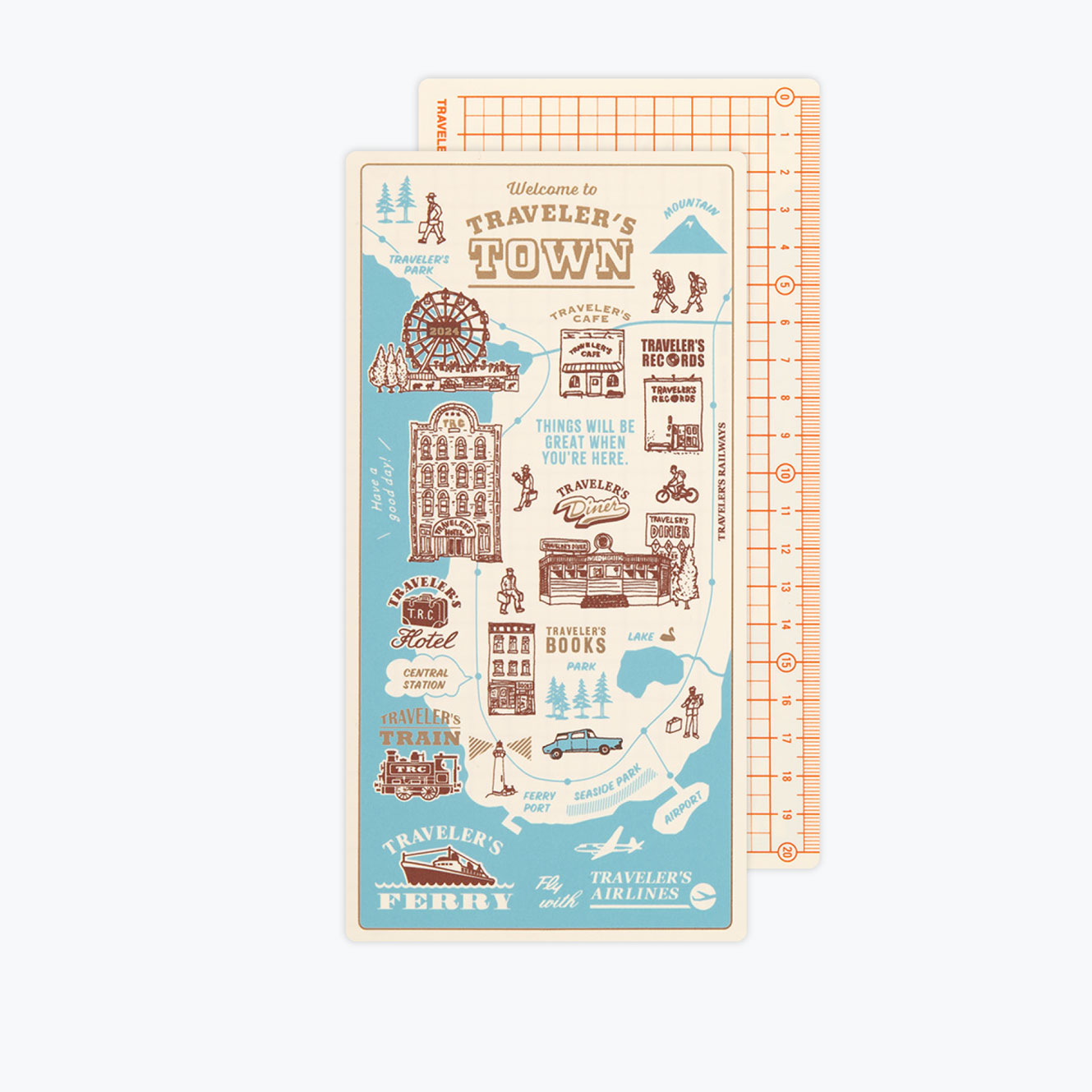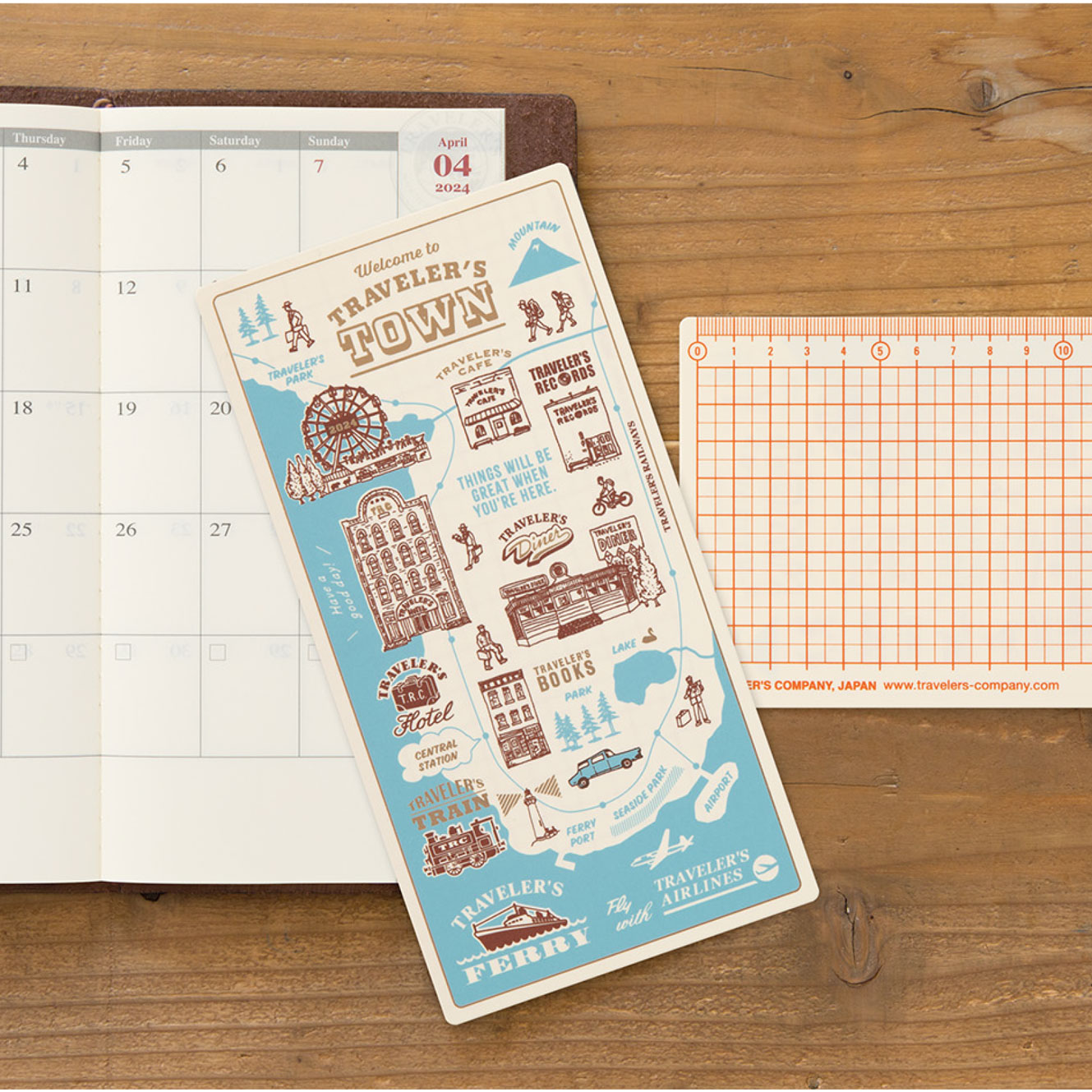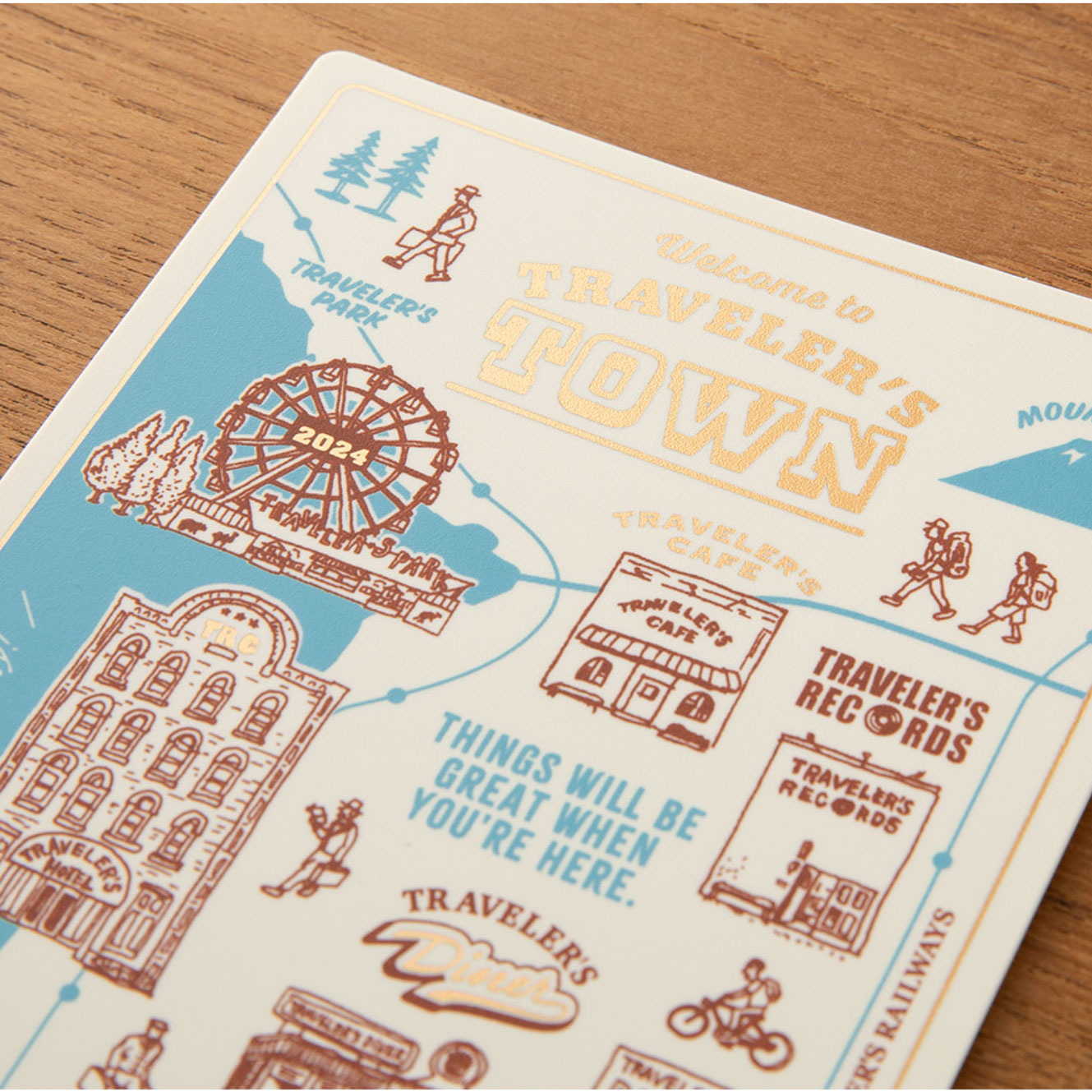 Traveler's Company - 2024 Diary - Insert - Regular - Backing Sheet
This limited edition Traveler's Company plastic backing sheet is designed to enhance the functionality of the regular size Traveler's Notebook - it can be used to aid writing while standing up, as a guideline for blank paper or as a bookmark.
The theme of the 2024 Diary was inspired by an imaginary Traveler's Town where all travellers are welcome. The regular size backing sheet design features a map of the Traveler's Town.