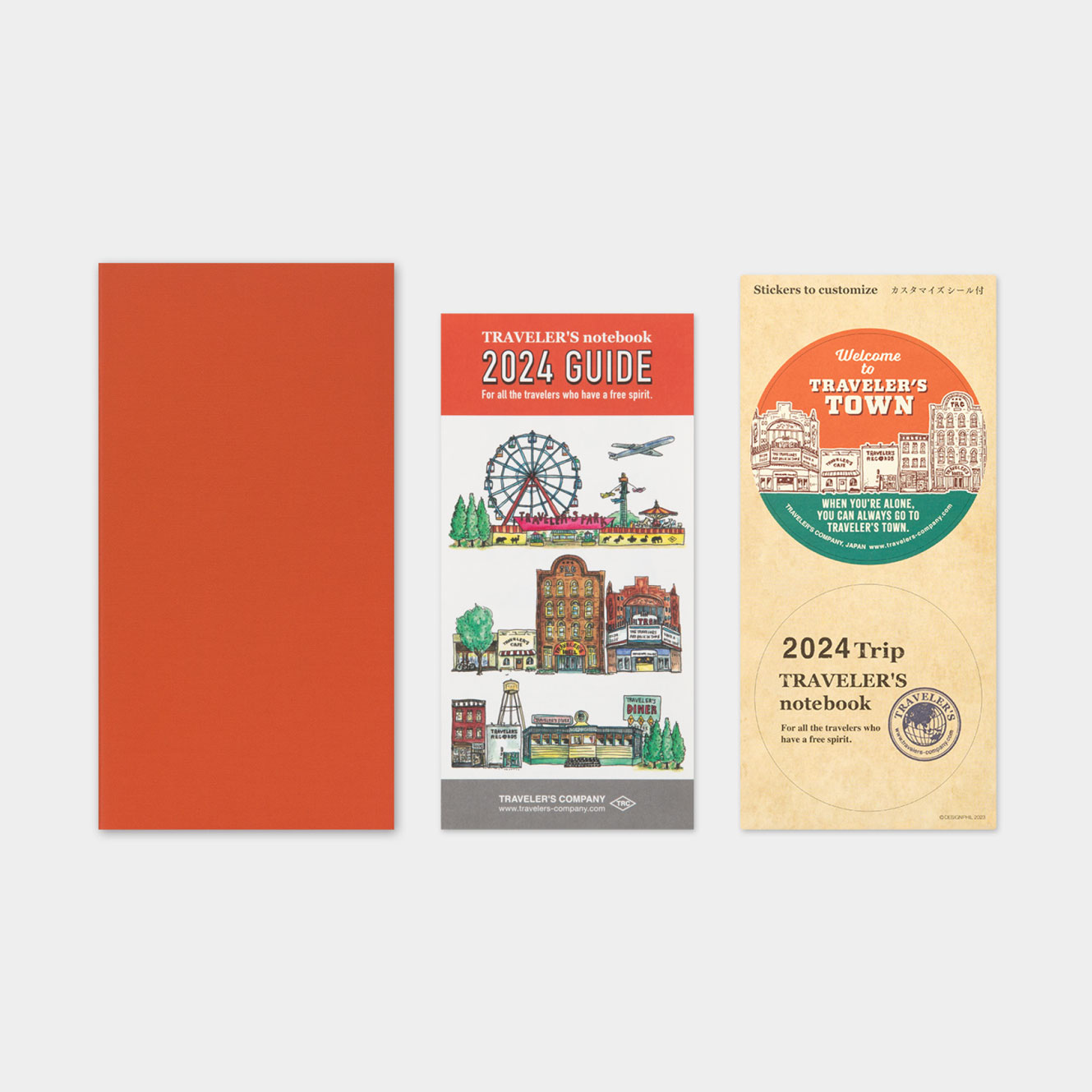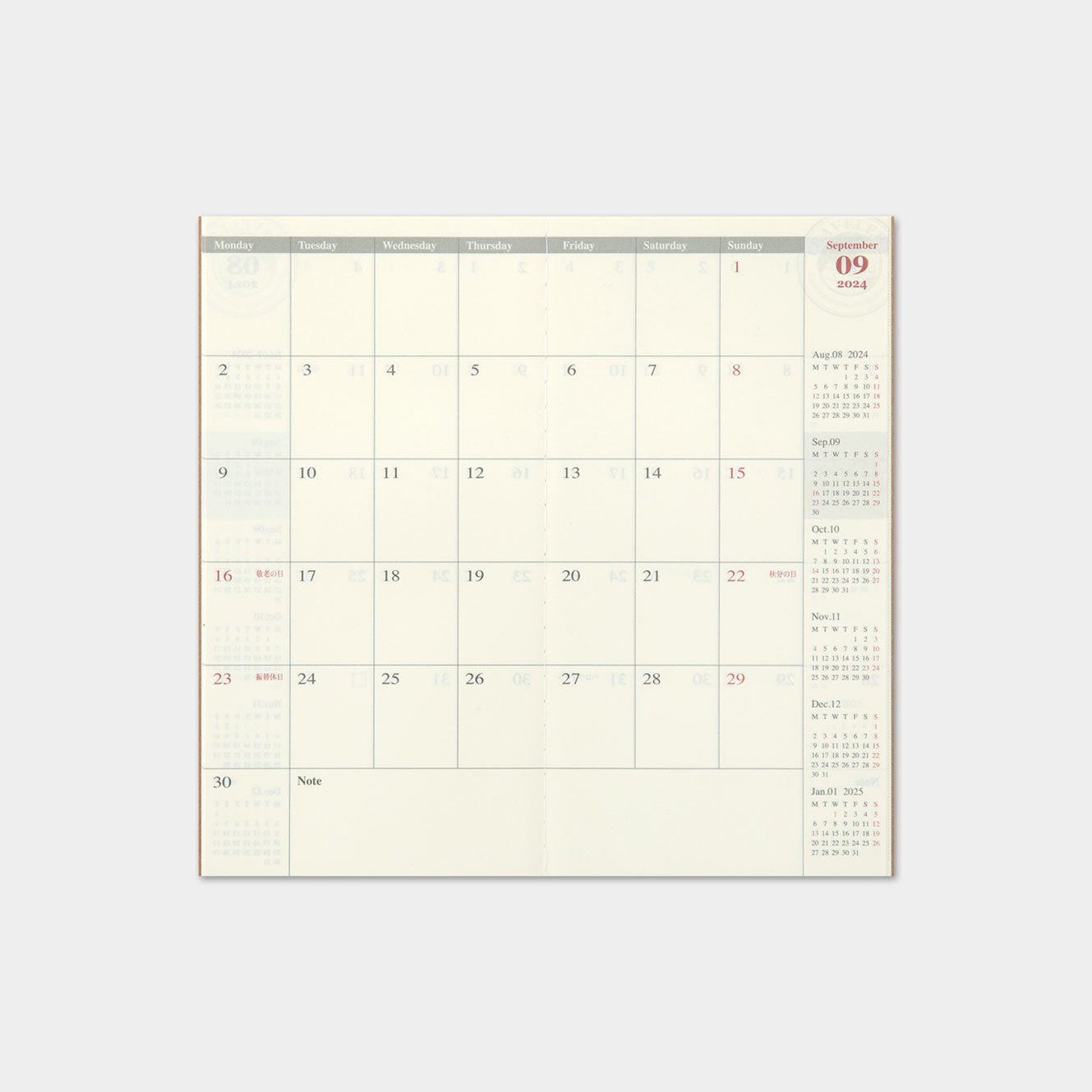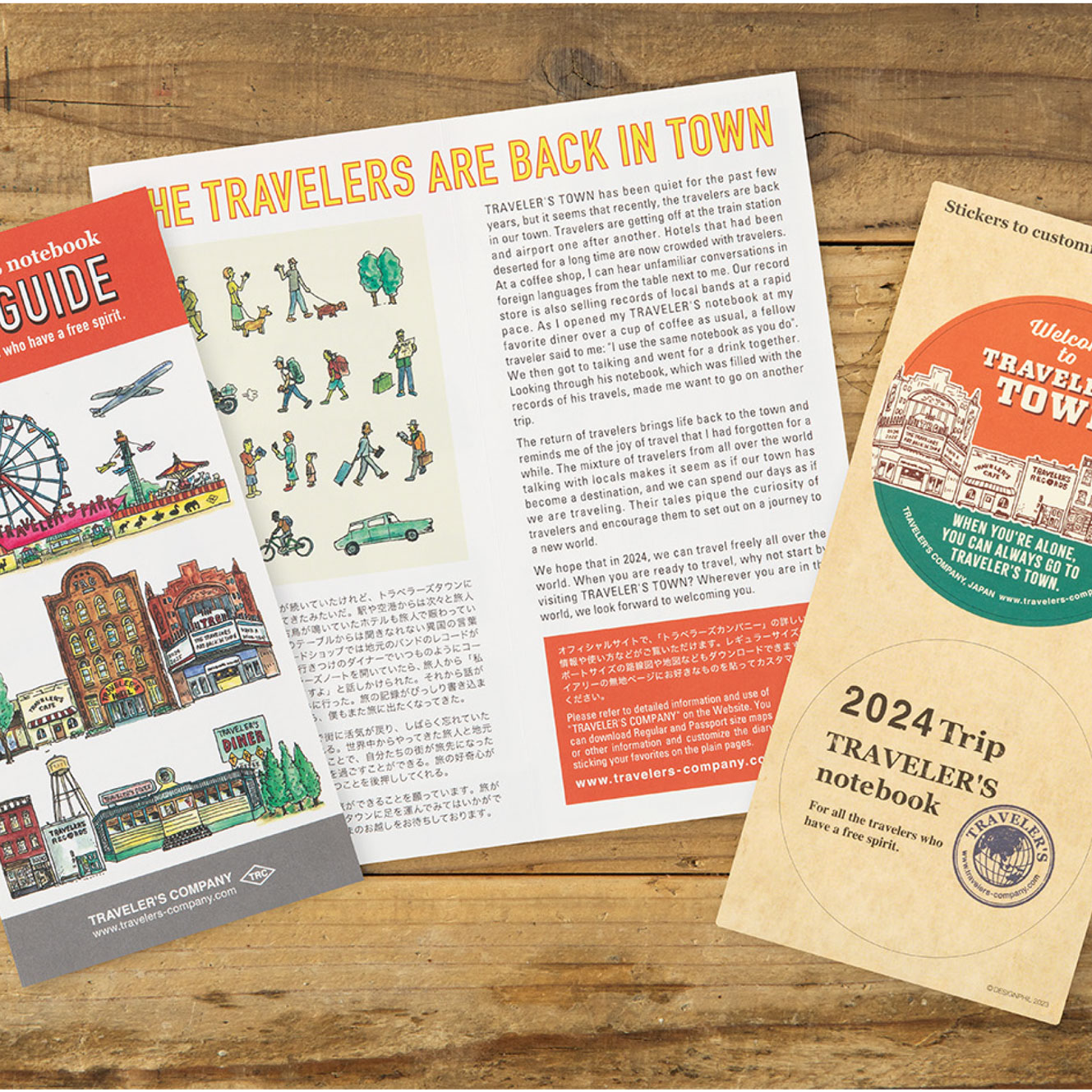 Traveler's Company - 2024 Diary - Insert - Regular - Monthly
The 
Traveler's Company
 2024 diary (monthly) is a regular size insert for the Traveler's Notebook and features a calendar style layout (one full month on two pages) with boxes for each day and note taking space at the bottom. In the right column, the previous month and 4 subsequent months are printed for a quick overview of the months ahead.
This insert also includes a timetable-map, scheme's of Metric Measures and Equivalents and other useful tables of information, as well as some blank pages.
A diary guide and stickers are also included.