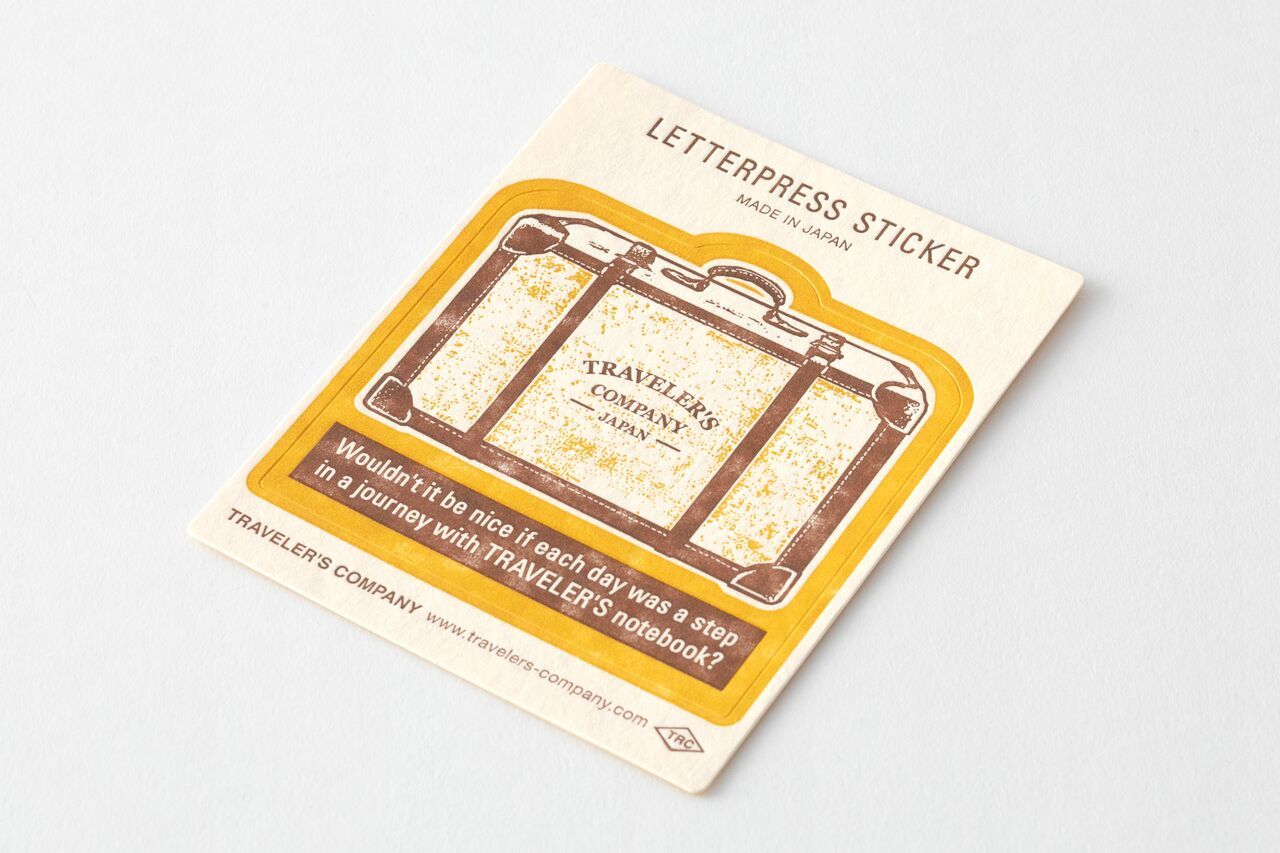 Traveler's Company - Letterpress Sticker - Yellow
The Traveler's Company letterpress sticker is part of a limited edition set of products released to celebrate the 2020 Travel Tools theme. For the first time ever, these products are available only at selected retailers outside Japan.

The stickers are made of textured paper that is letterpress printed so they will fade over time to take on a character of their own. They can be used to decorate the Traveler's notebook or other items like laptops or suitcases.