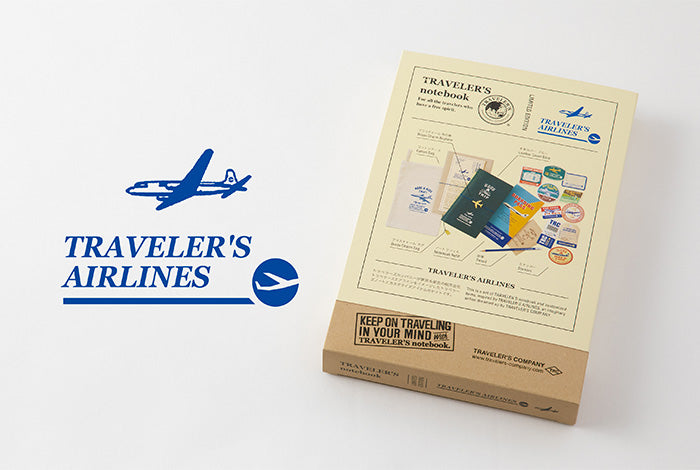 Traveler's Company - Traveler's Notebook - Limited Set 2022 - Traveler's Airlines
Enjoy the journey of your imagination with this limited design Traveler's Notebook Airlines set. The blue, regular sized Traveler's notebook is foil-stamped with the logo of the Traveler's Airplane, while the cover of the blank refill is inspired by a boarding pass. The set also includes a brass, airplane charm that can be attached to the elastic of the notebook, a smaller travel tag charm, a HB pencil that looks like an in-flight item, stickers featuring 10 different designs, and a cotton bag that can be used as a storage pouch for the notebook.
Limit of 2 items per customer.