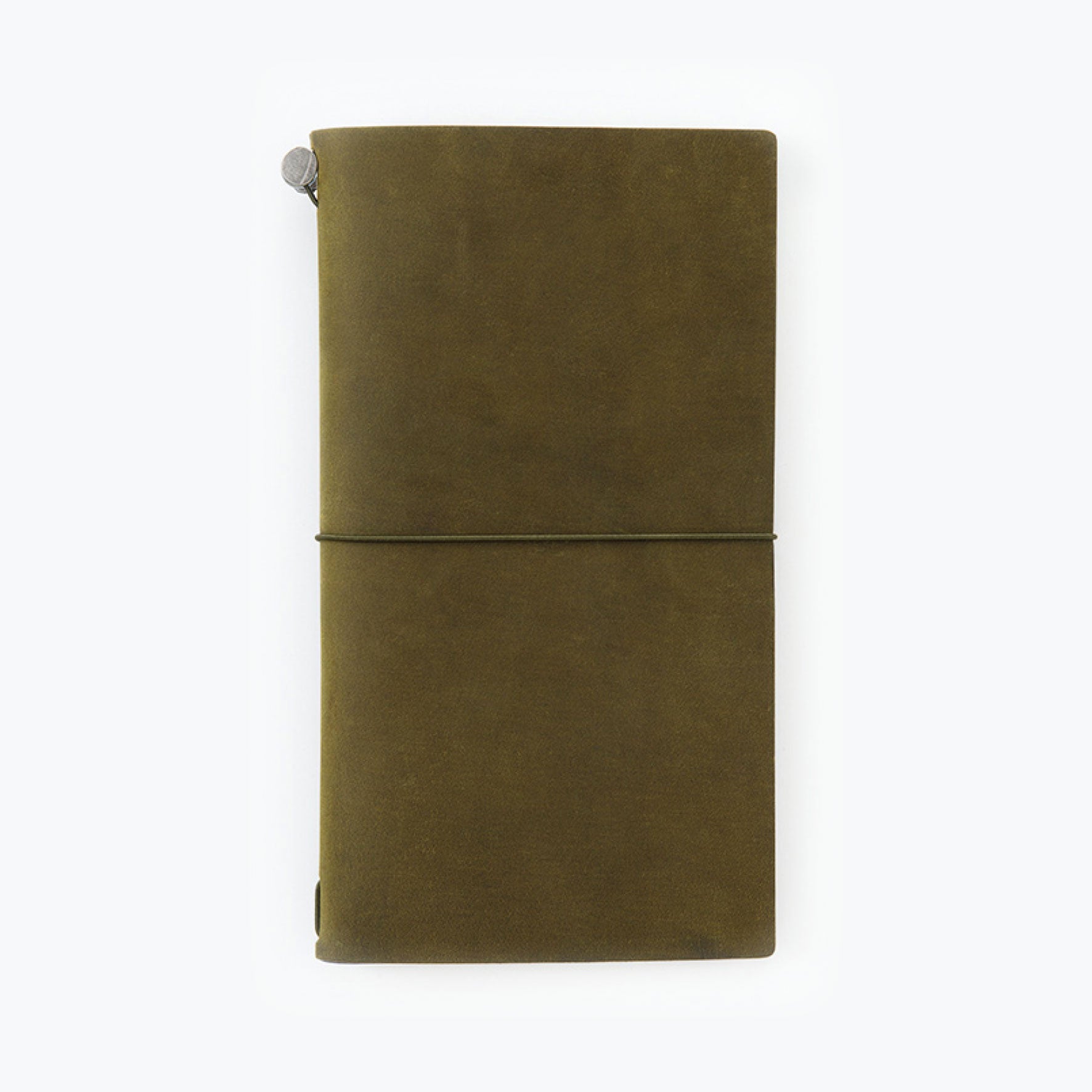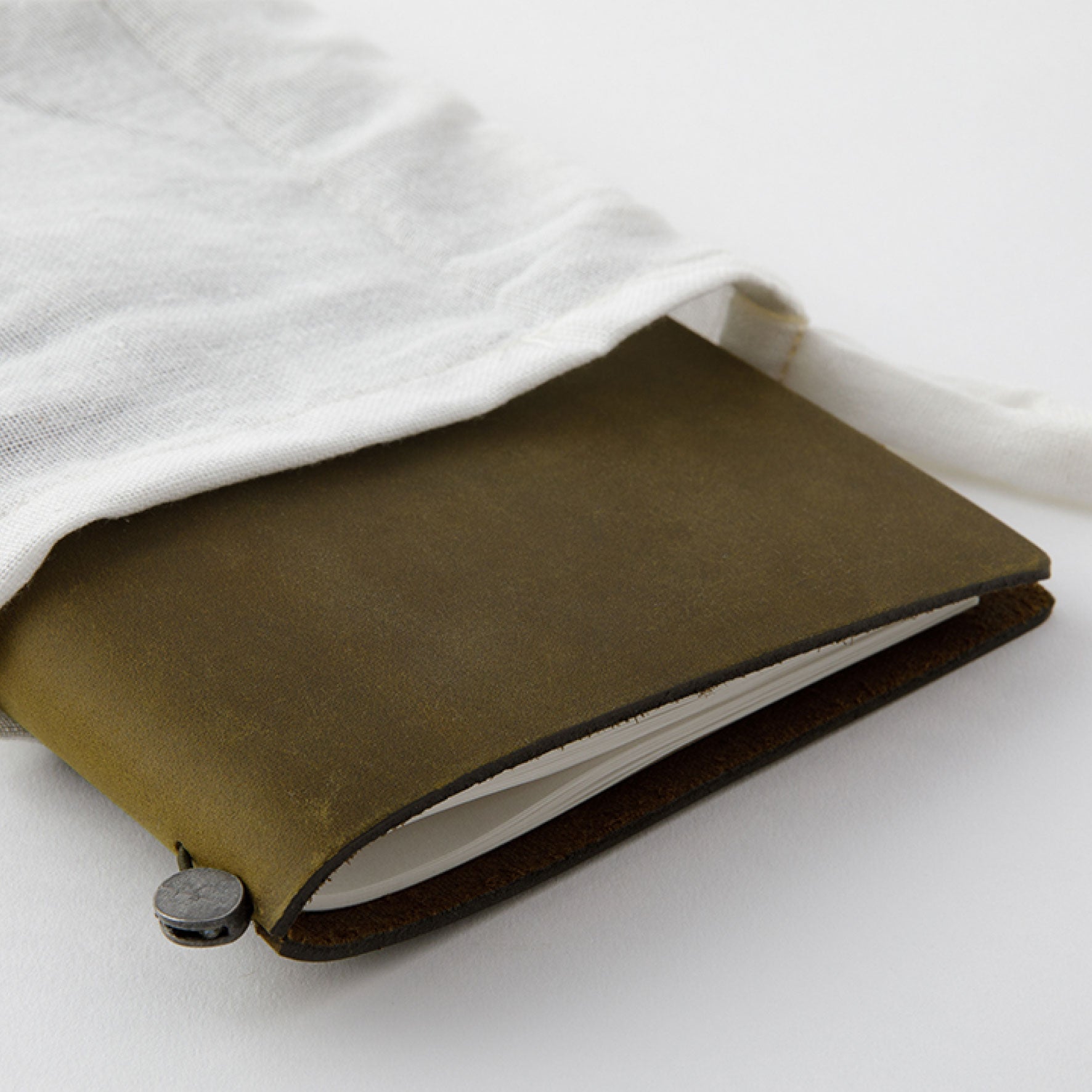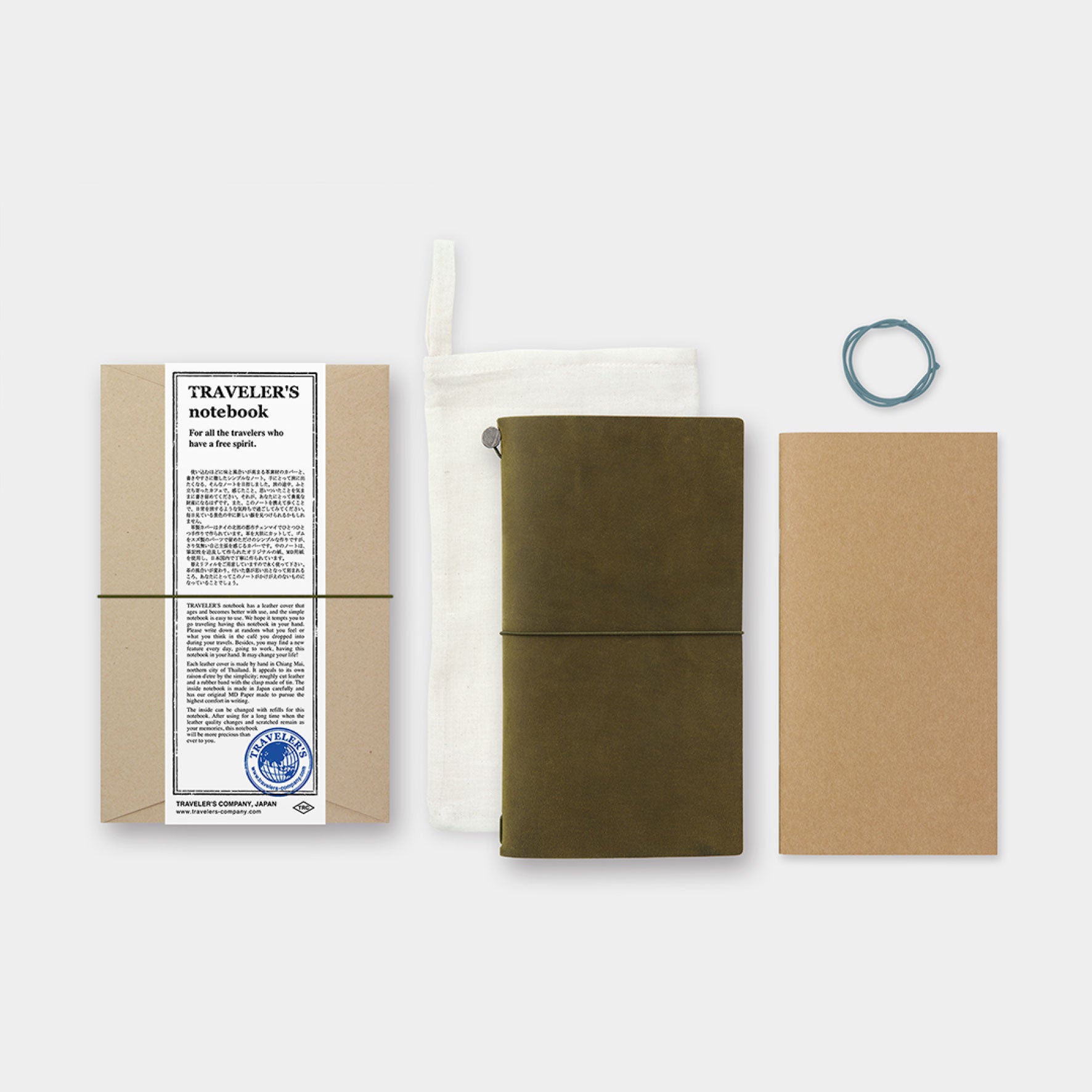 Traveler's Company - Traveler's Notebook - Regular - Olive
The Traveler's Notebook is a cult classic that can be customised and built over time using different refills and accessories, transforming it from just a notebook to a treasured possession. Originally released in 2017, the Olive Notebook was subsequently added to the permanent range. The colour was inspired by the deep colour of uninhabited forests with roots that stretch back to prehistoric times and is intended to evoke a journey into the outdoors.
Each roughly cut, naturally tanned leather cover is made by hand in Chiang Mai, a northern city of Thailand. With time and use, the colour and texture of the cover develop and deepen to take on a personality of its own! The Traveler's Notebook comes with a 64-page, blank notebook refill made of Midori's super smooth MD Paper, which is fountain-pen friendly.
The Traveler's Notebook is just the starting point - it can be customised using the various inserts (e.g. ruled, grid, diary, kraft paper, sketchbook) and accessories (e.g. zip case, connecting bands, pen holder) to create the ideal combination for any adventure. The full range of inserts can be found here. 
Please Note: The colour and texture may vary from the pictures shown due to the nature of the product.
Package contents
Leather Cover: H220 x W120 x D10mm 
Notebook: H210 x W110 x D4mm, Blank, 64 pages, MD Paper (Saddle Stitched) 
Cotton Bag: H165 x W120mm
Spare Rubber Band: Blue