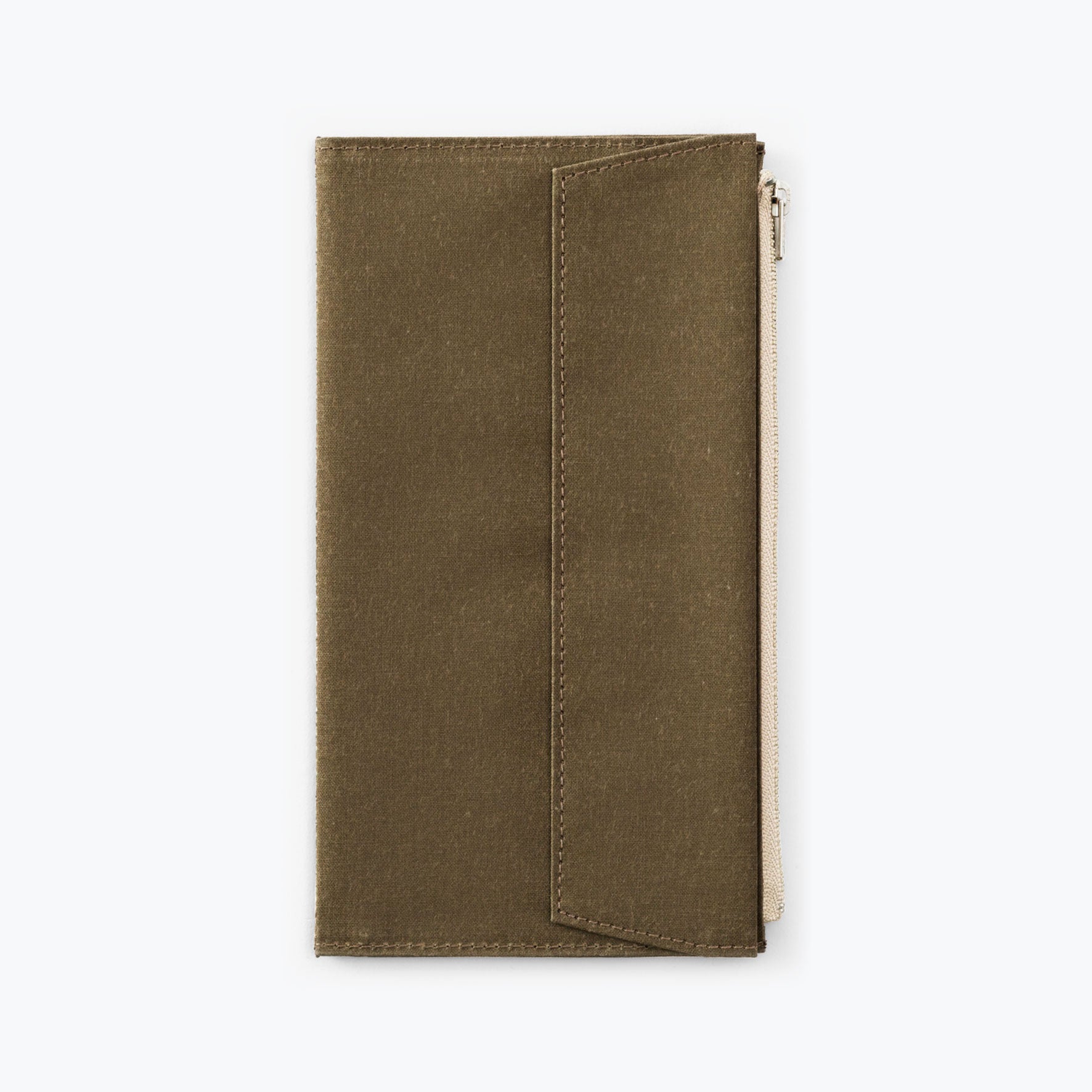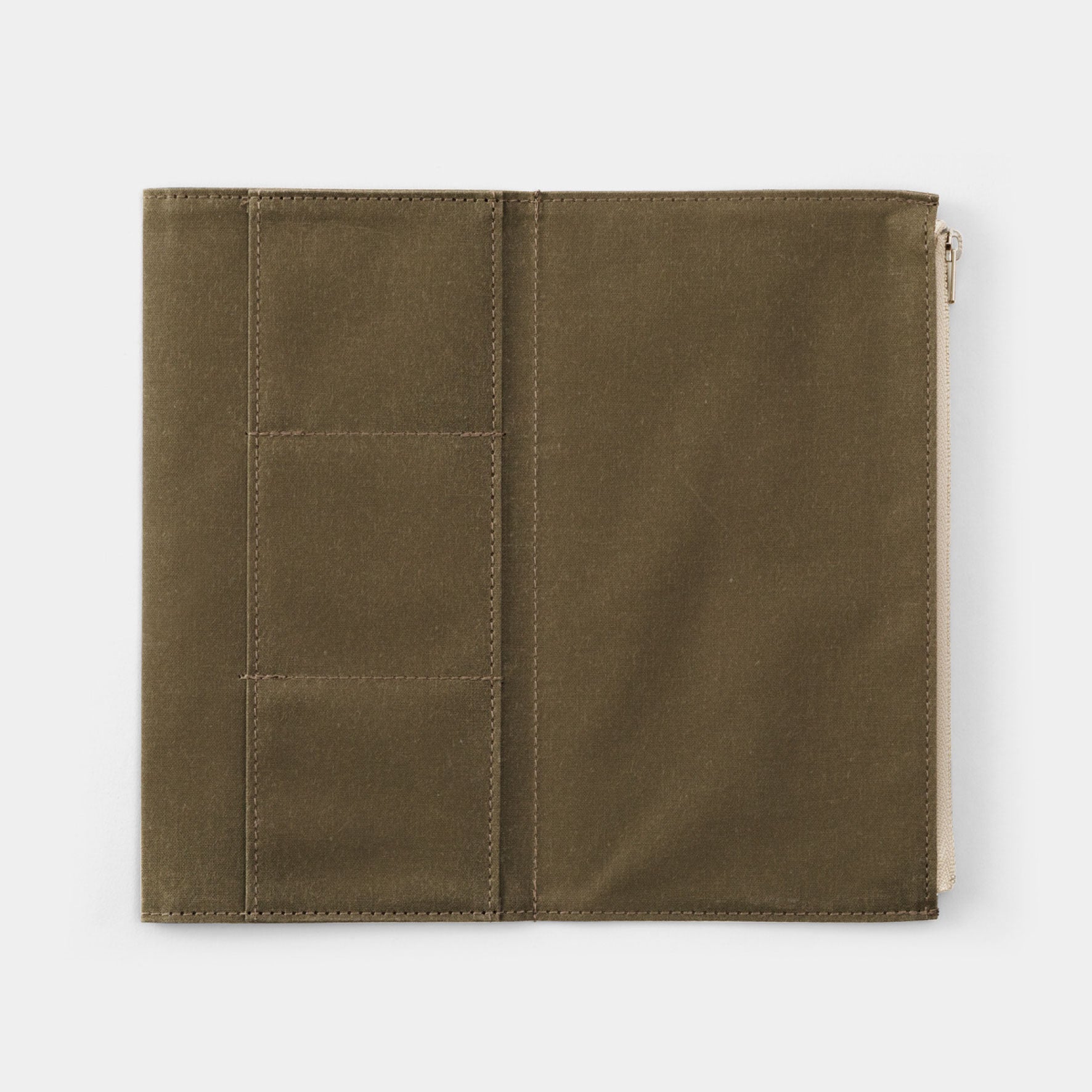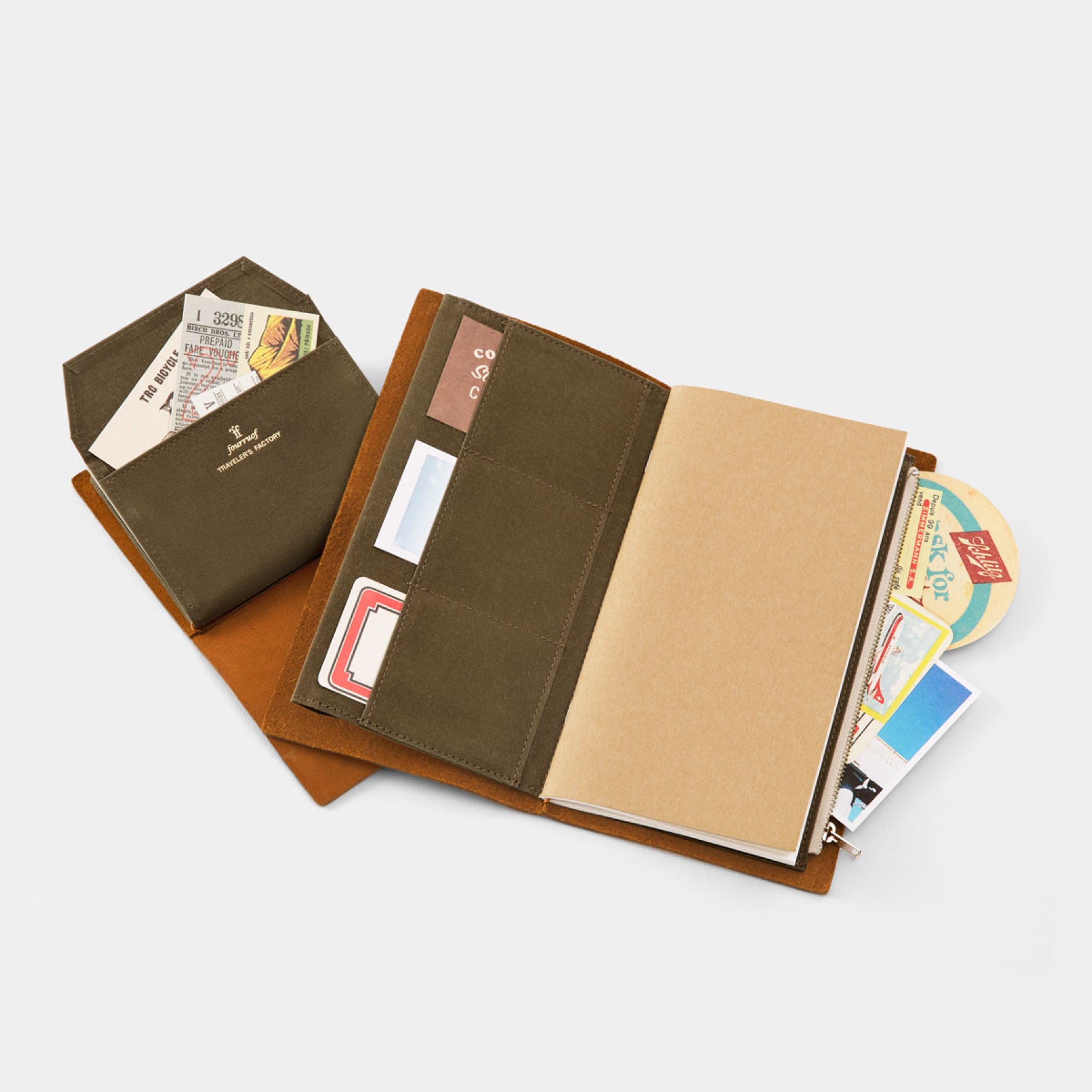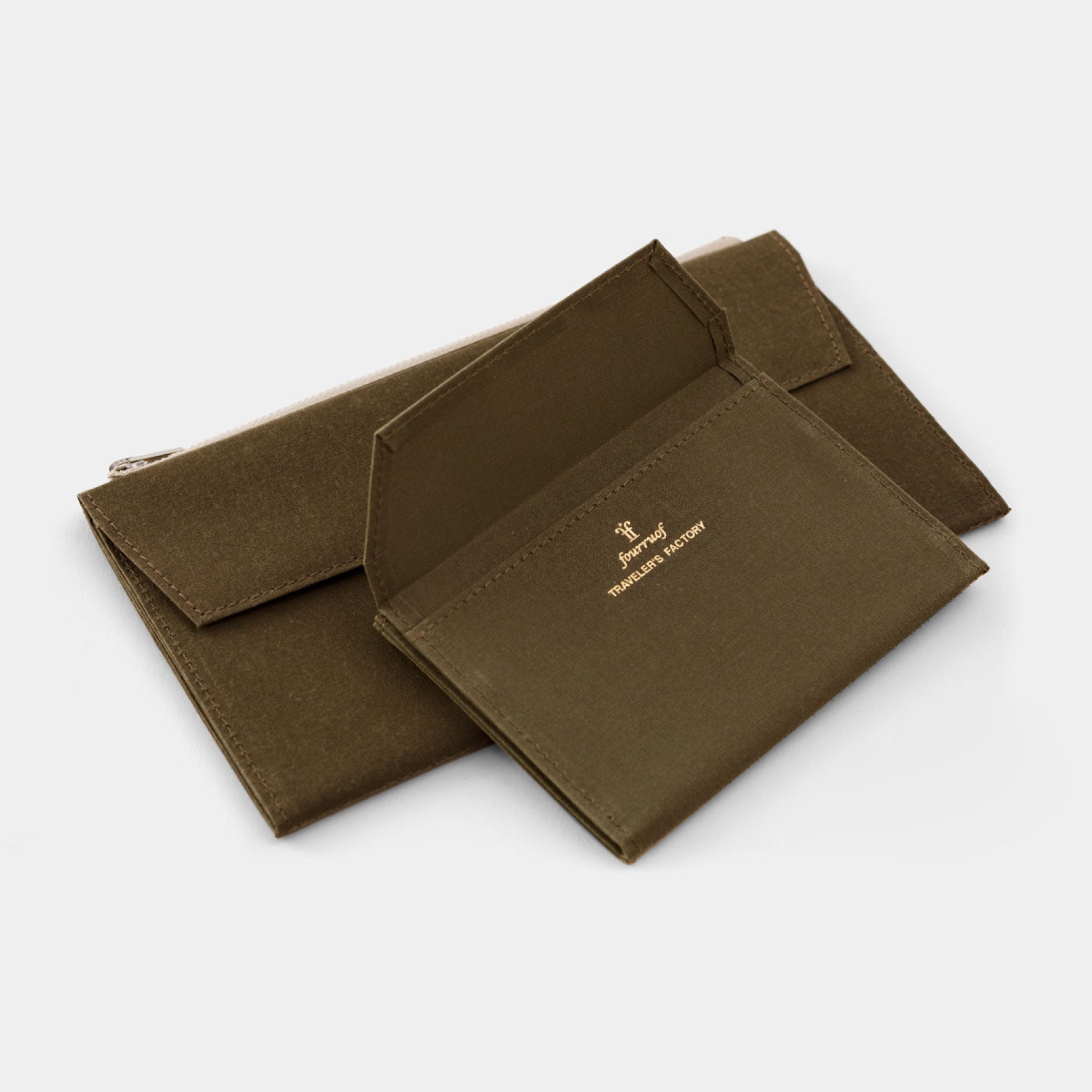 Traveler's Factory - Zipper Case - Regular - Olive
Add extra capacity and functionality to your Traveler's Company notebook with this olive zipper case, which was created in collaboration with Fourruof, a Japanese company specialising in tote bags.
The special material used to make the case is comprised of thin, soft cotton and special glue, resulting in a unique and durable paper-like texture. This material was chosen because its wrinkles and changes with use, taking on more and more character – just like the Traveler's notebook.
This regular sized, olive case has a zipper pocket that is perfect for storing money, keys or writing instruments, an envelope-style slip for carrying tickets and postcards and three small pockets for cards.
Only available at Traveler's Factory stores in Japan and selected partner stores stores around the world (such as Bookbinders Design).

Specifications:
H210 x W110 x D6mm (closed)
Made in Japan
What is a Traveler's Company Partner shop?
Partner shops are officially approved stores that aim to bring together Traveler's Notebook enthusiasts from around the world. They are an opportunity meet other travelers on their journey to exchange ideas and stories, while also experiencing exclusive products and original stamps and refills inspired by famous local landmarks or specialties.