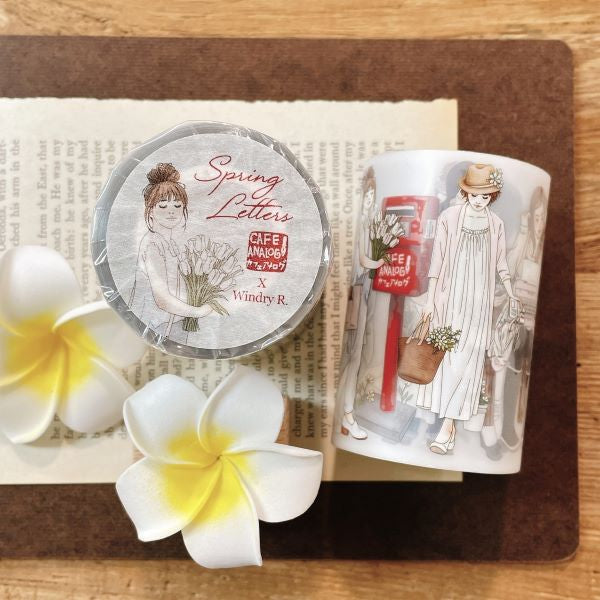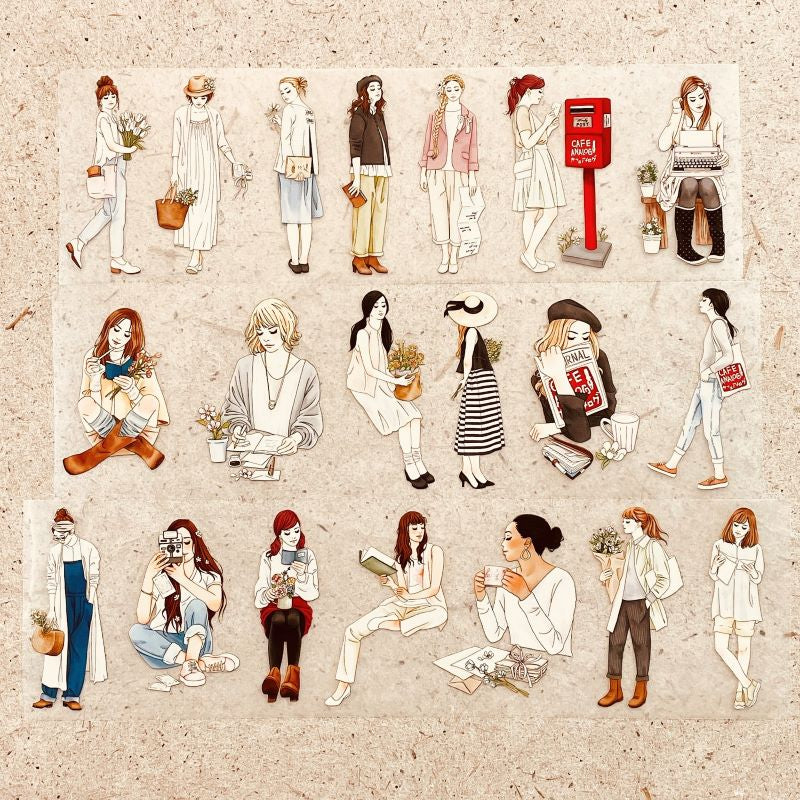 Windry R. - Washi Tape - Spring Letters (PET)
The
Windry R.
Autumn Dreams PET tape is
 perfect for journaling. The stickers are on PET transparent release tape so each design can be cut out and used individually. 
 The tape is approximately 7.5cm in height. 

Windry Ramadhina is a fiction book author from Indonesia and the doll designs are inspired by the main characters in her books. 
Size: 7.5cm x 10m / 68cm cycle