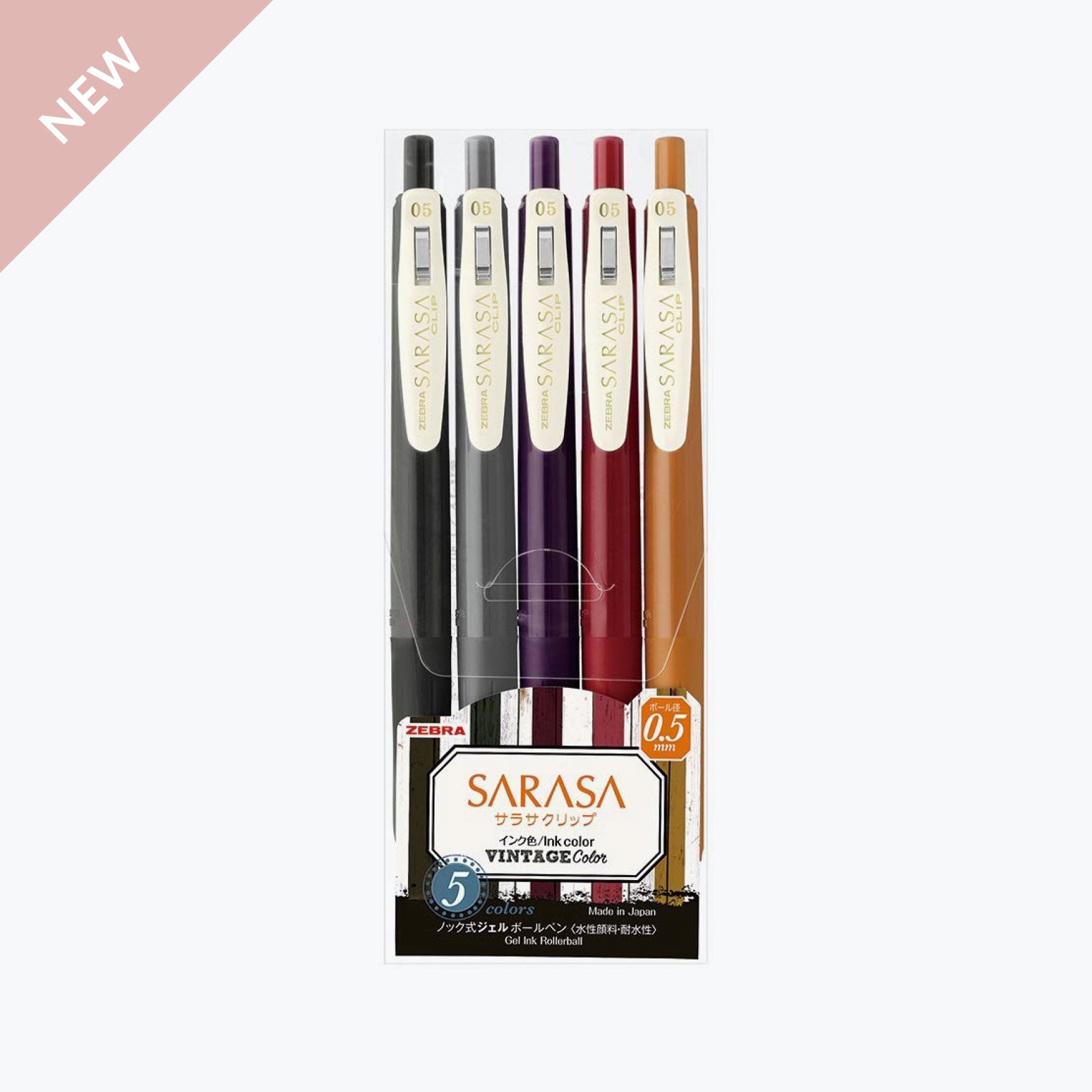 Zebra - Gel Pen - Sarasa Clip - 0.5mm - Vintage 2
The Sarasa Clip gel pen is one of the most popular in the Zebra collection. Like other Sarasa Clip pens, the Vintage 2 pens contain Zebra's Sarasa ink, which is a water-based pigment gel ink. It is a smooth flowing ink for a consistent, sharp line, as well as feather, water and fade resistant.
The body of the pen matches the ink colour and features a retractable 0.5mm tip, rubber grip, click button and push clip so it can be easily fastened to the notebook. 
The Vintage 2 set contains 5 muted colours: Sepia Black, Dark Grey, Bordeaux Purple, Cassis Black and Camel Yellow. Sarasa refills can be purchased here.