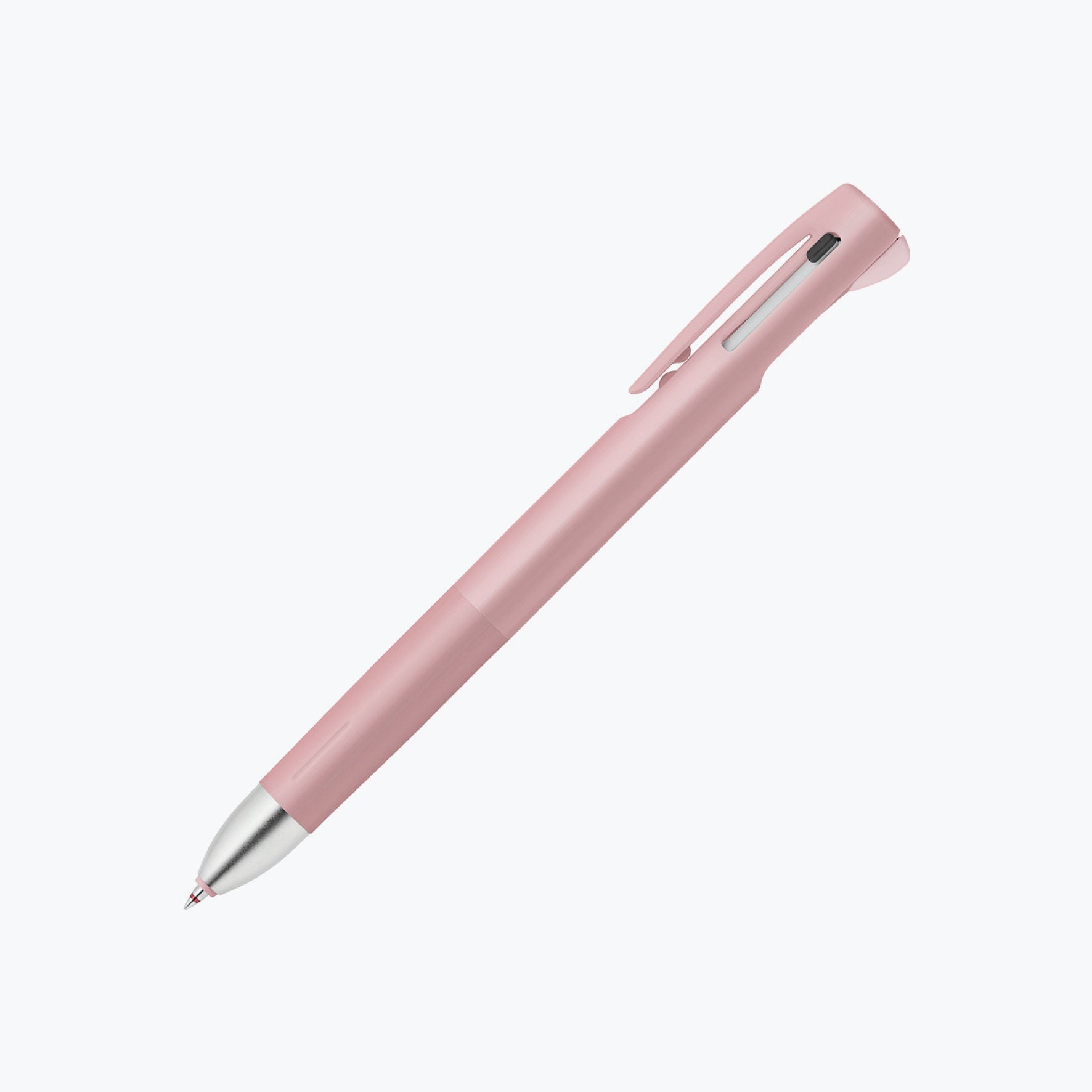 Zebra - Multi Pen - Blen 2·1 - 0.5mm - Latte Color - Strawberry
The Strawberry Zebra Blen retractable ballpoint pen provides a unique and innovative vibration-free writing experience. It is designed with a gap-free internal system to ensure moving parts fit tightly together so they don't rattle during use and a direct touch tip that cushions the writing tip to eliminate vibrations. 
It also features a brass weighted tip to lower its centre of gravity, making the pen more stable and easier to control, as well as a rubber grip section that allows for a relaxed, stress-free grip. The Zebra 2 in 1 Blen pen includes 2 ink colours (black and red) and 1 mechanical pencil compartment. Zebra's smooth and vibrant emulsion ballpoint ink is acid free, archival, and water resistant. is acid free, archival, and water resistant. 0.5mm pencil lead refills can be purchased here. 
The Strawberry is part of Blen's latte colour series.