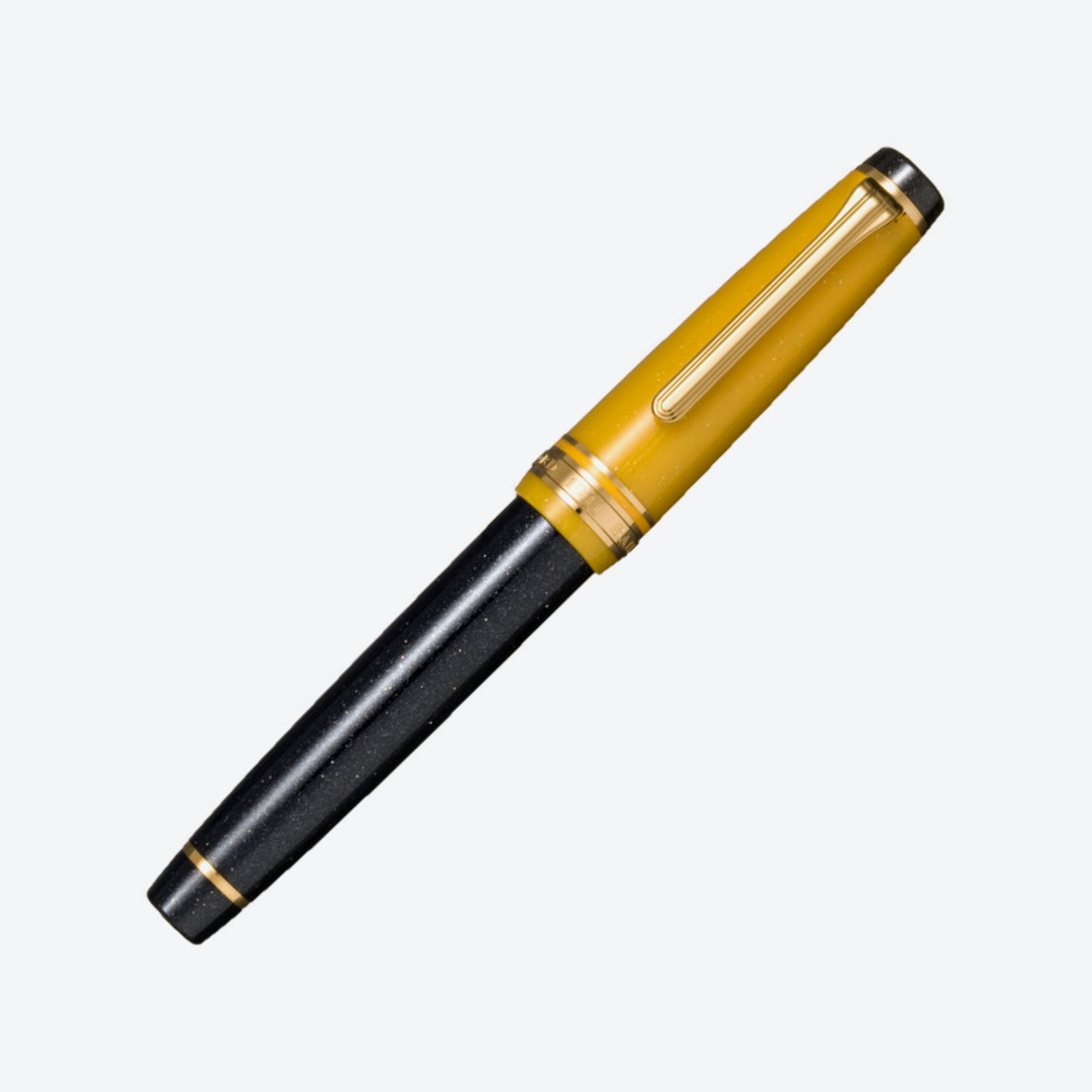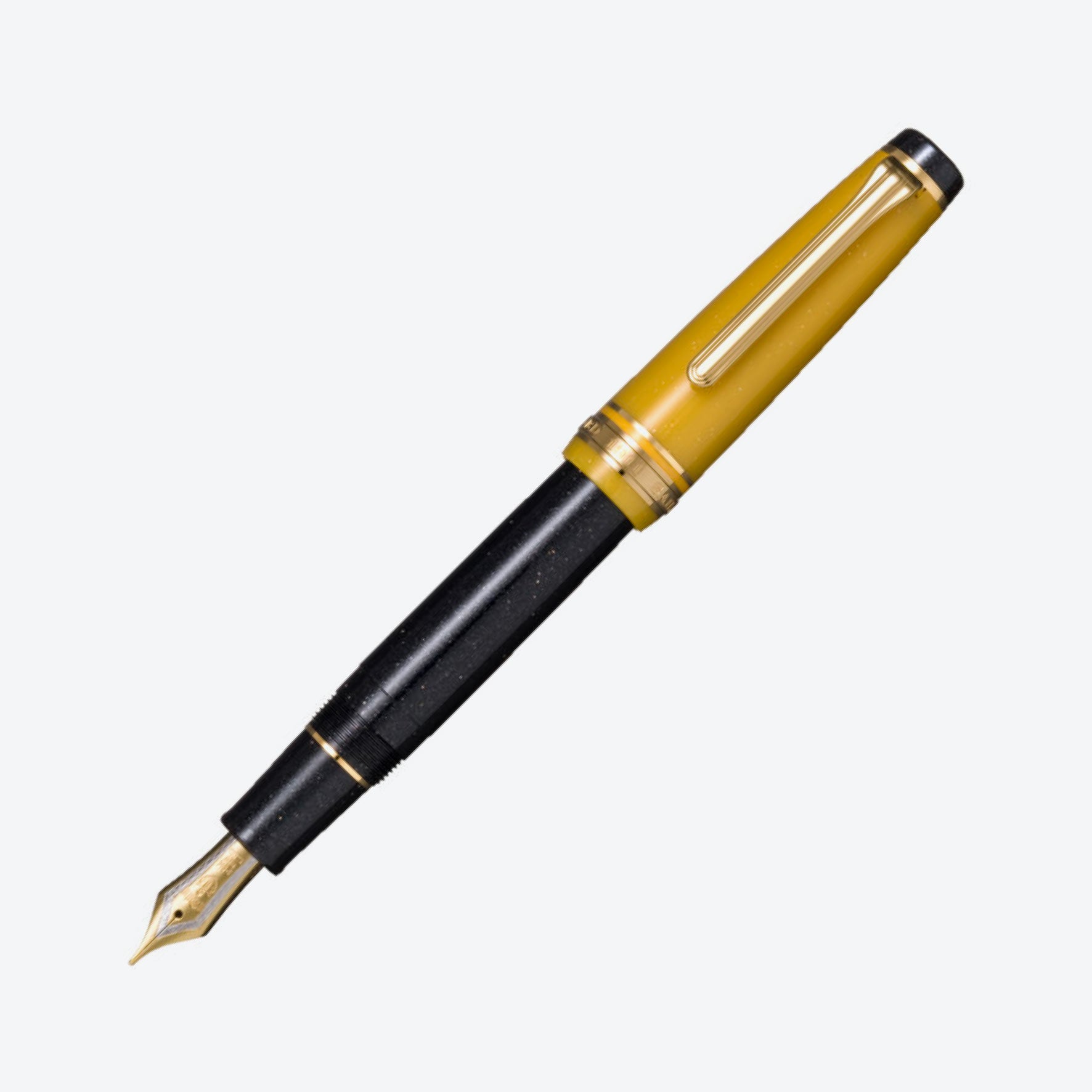 Sailor - Fountain Pen - ProGear - Stellar Black Hole
Special orders are products that are available for online purchase but not currently in stock. This means that the item will need to arrive from the supplier prior to being dispatched.
Estimated dispatch time for special orders will be denoted by the "ships in X business days" in the stock status on the product page.
Any other items in the order will be shipped once the special order item is available.
A unique addition to the Sailor ProGear collection, the Stellar Black Hole takes inspiration from the black hole formed by the gravitational collapse of a star. It is a ProGear fountain pen with Sailor's 21K gold nib that is renowned for it's smooth writing experience. It also features a shimmering black, resin barrel and a flat top, mustard cap, with the Sailor anchor logo inset in the top finial. 
It is packaged in a sturdy presentation box with Sailor proprietary converter and cartridge included. Sailor bottled inks can be found here and for efficient cleaning, we recommend the Sailor maintenance kit. 
Limited to 1200 pieces worldwide.