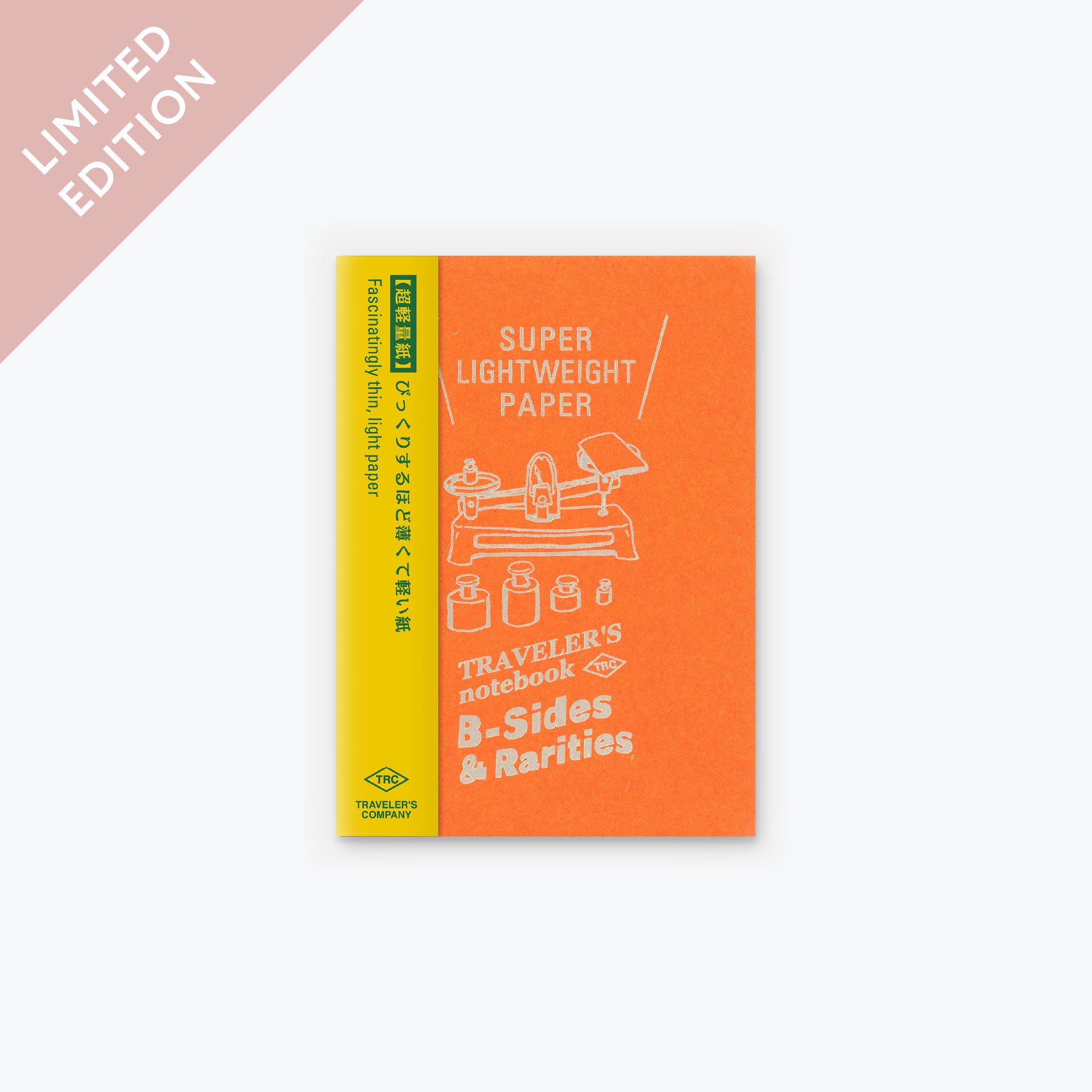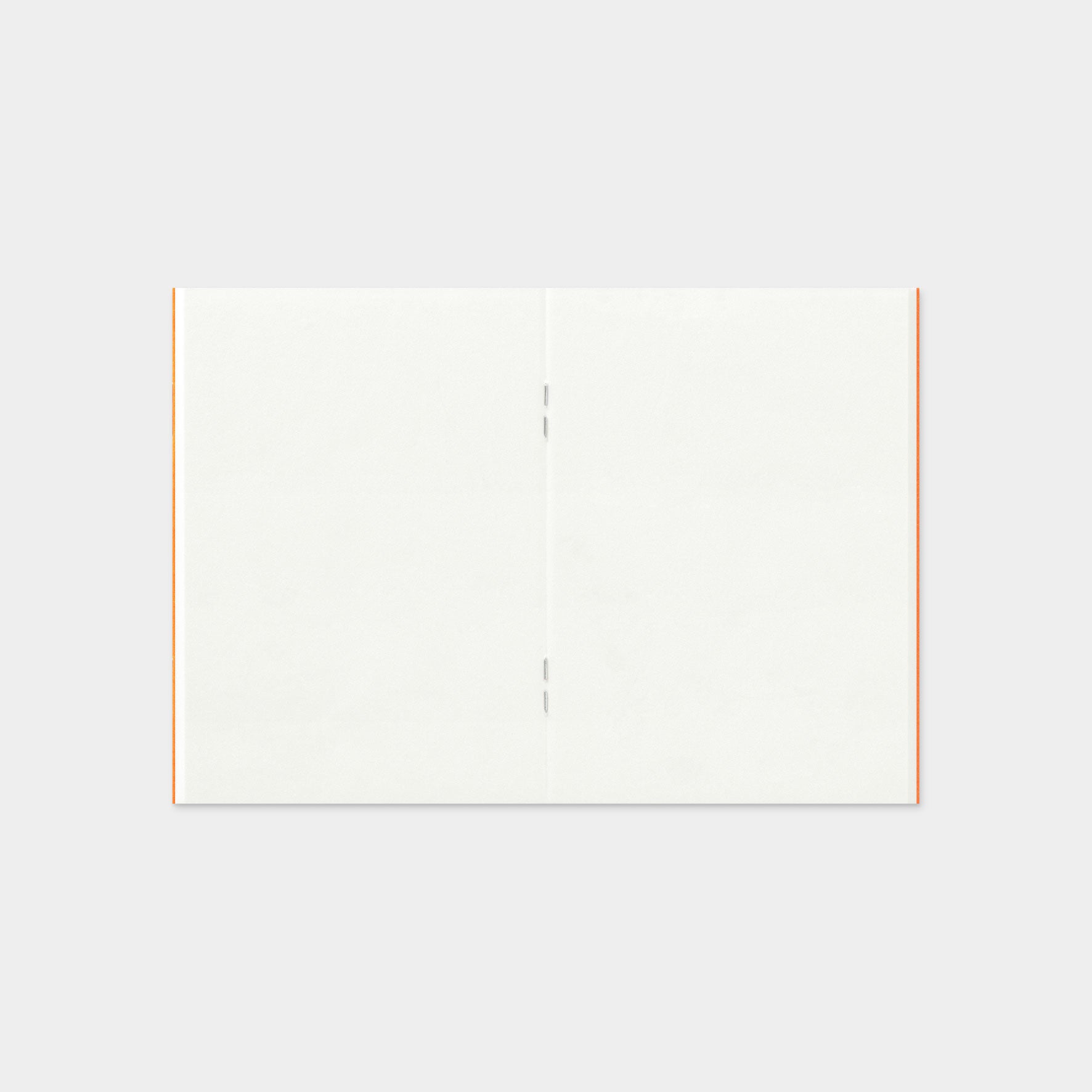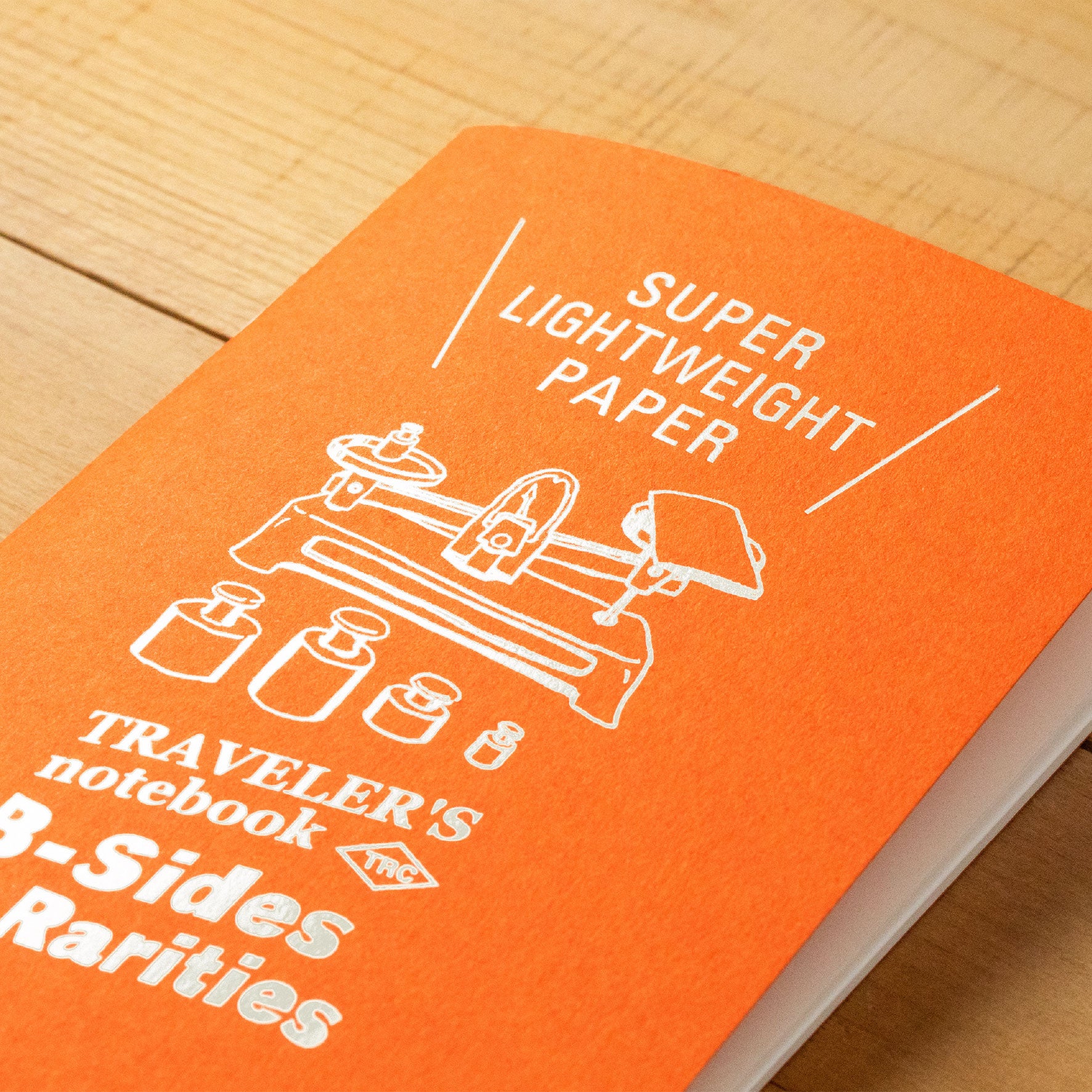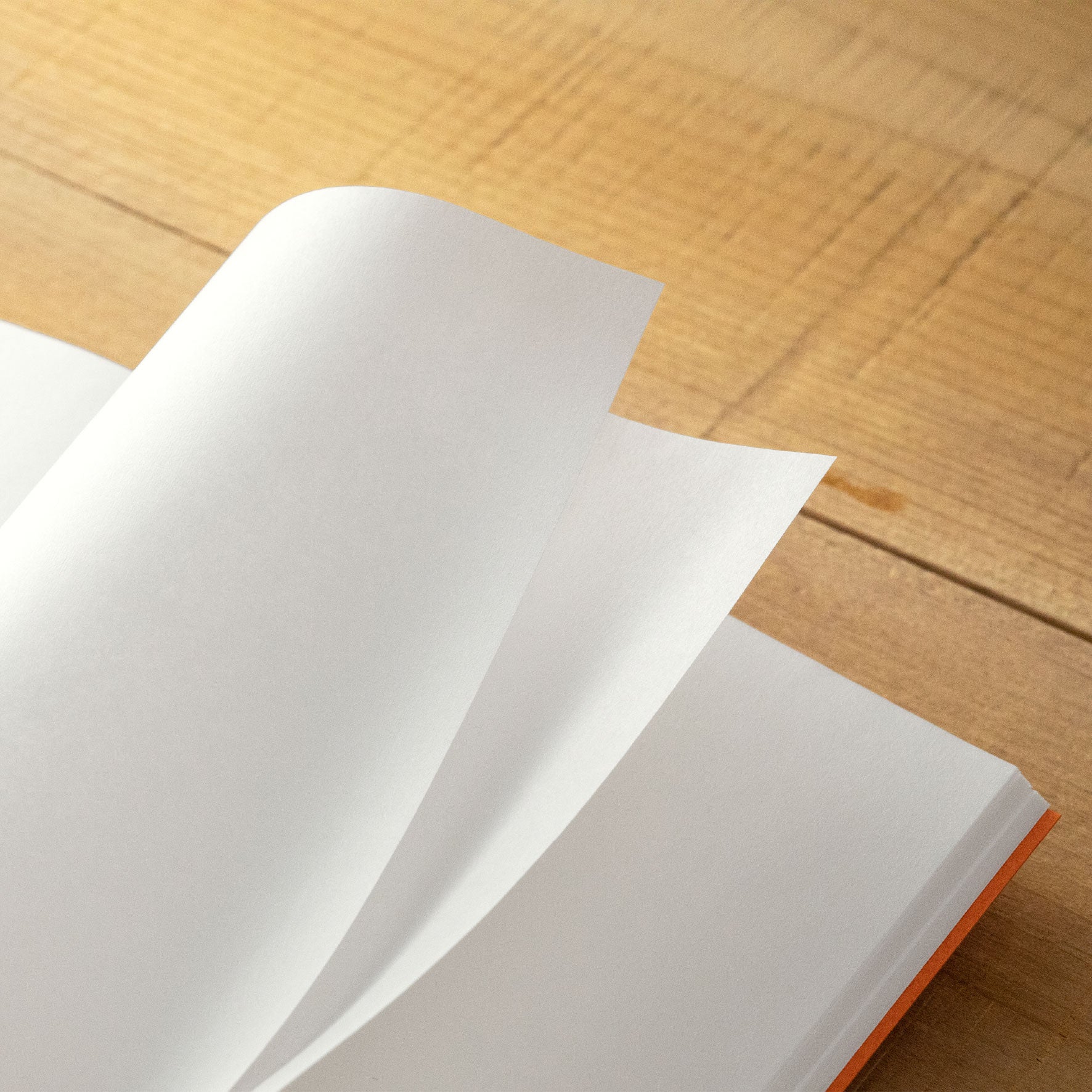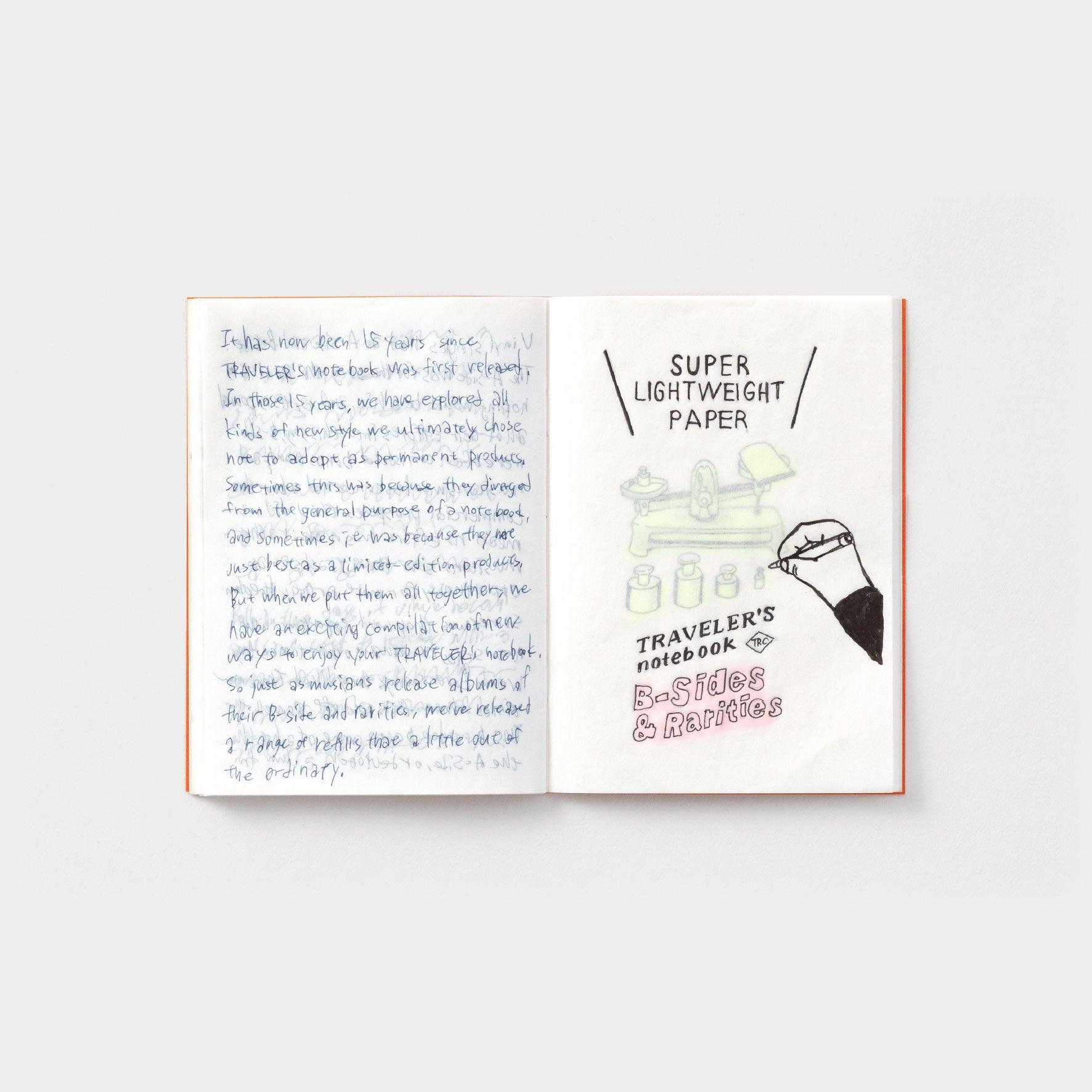 Traveler's Company - B-Sides & Rarities - Passport - Super Lightweight Paper
The B-sides and Rarities is an exciting compilation of new ways to enjoy your Traveler's Notebook. It is a celebration of ideas that never made it to the permanent range, either because they diverged from the general purpose of a notebook or  because they had limited uses.
The paper in this passport size insert is even thinner than the Lightweight Paper refill. The paper itself does not allow for oil to penetrate easily, so it is hard to smear when using a fountain pen. The writing on the back of the page will show through slightly because the paper is so thin, adding a unique look to the enticingly crisp paper.
Specifications:
Blank, 128 pages, Oilproof Paper
H124 x W89 x D4mm
Made in Japan