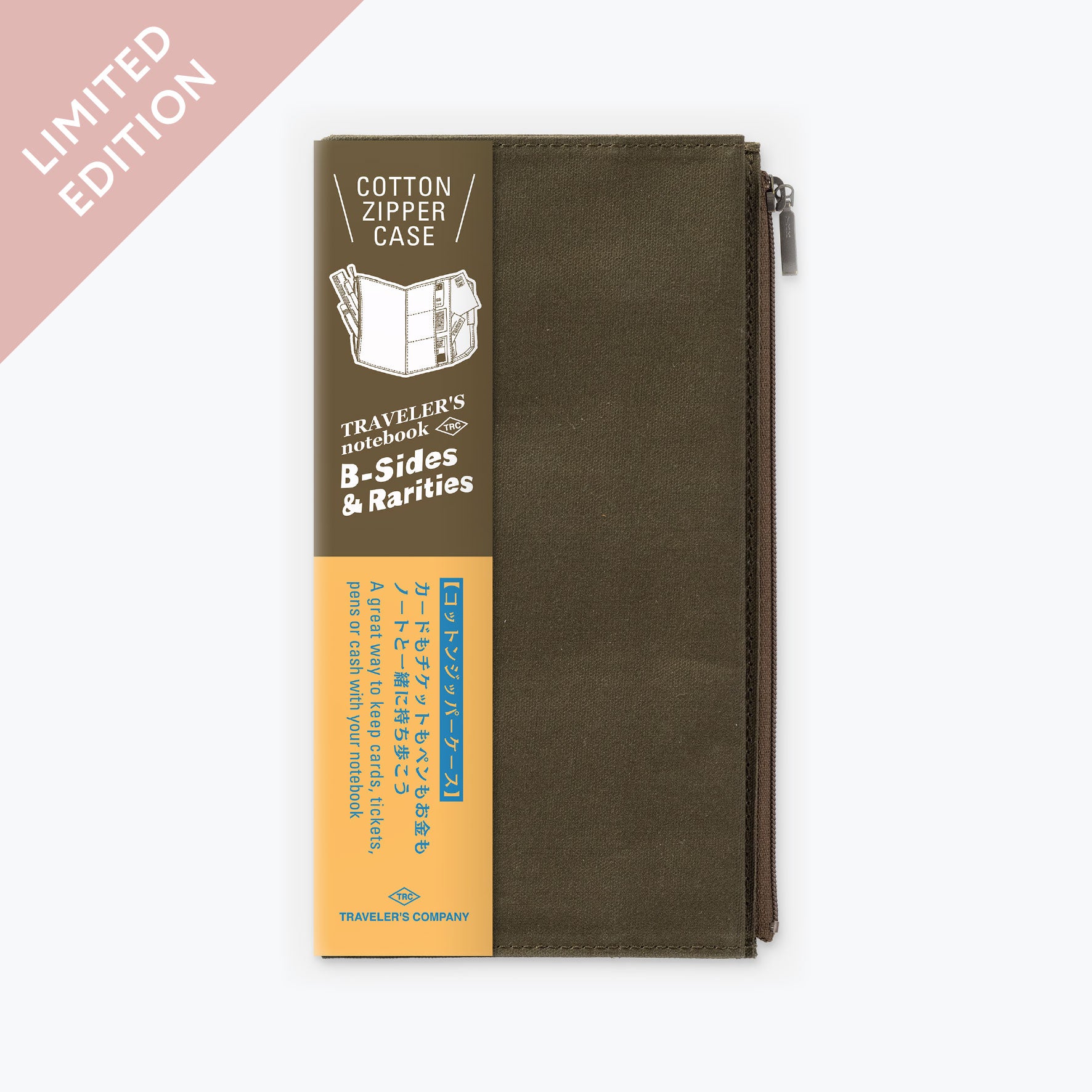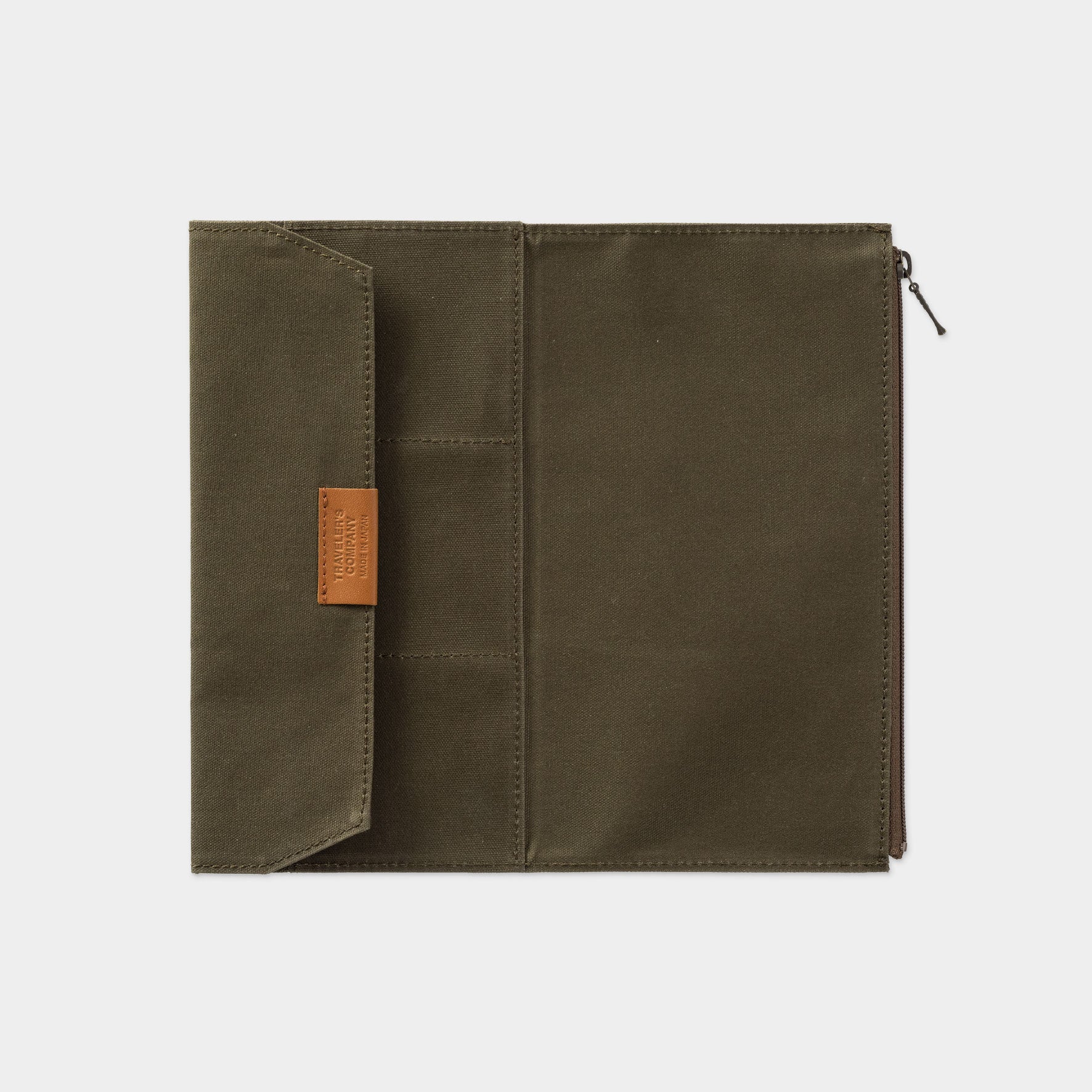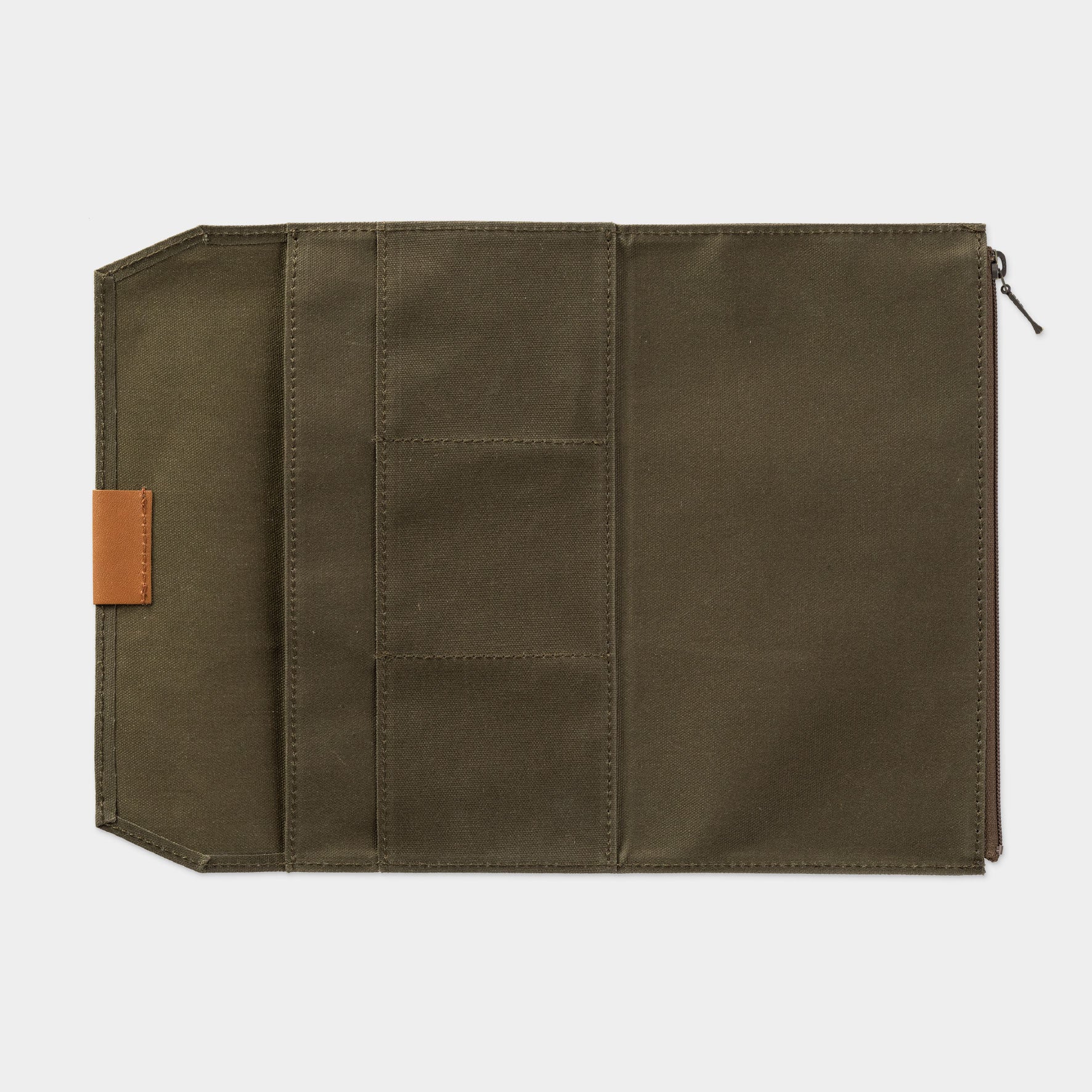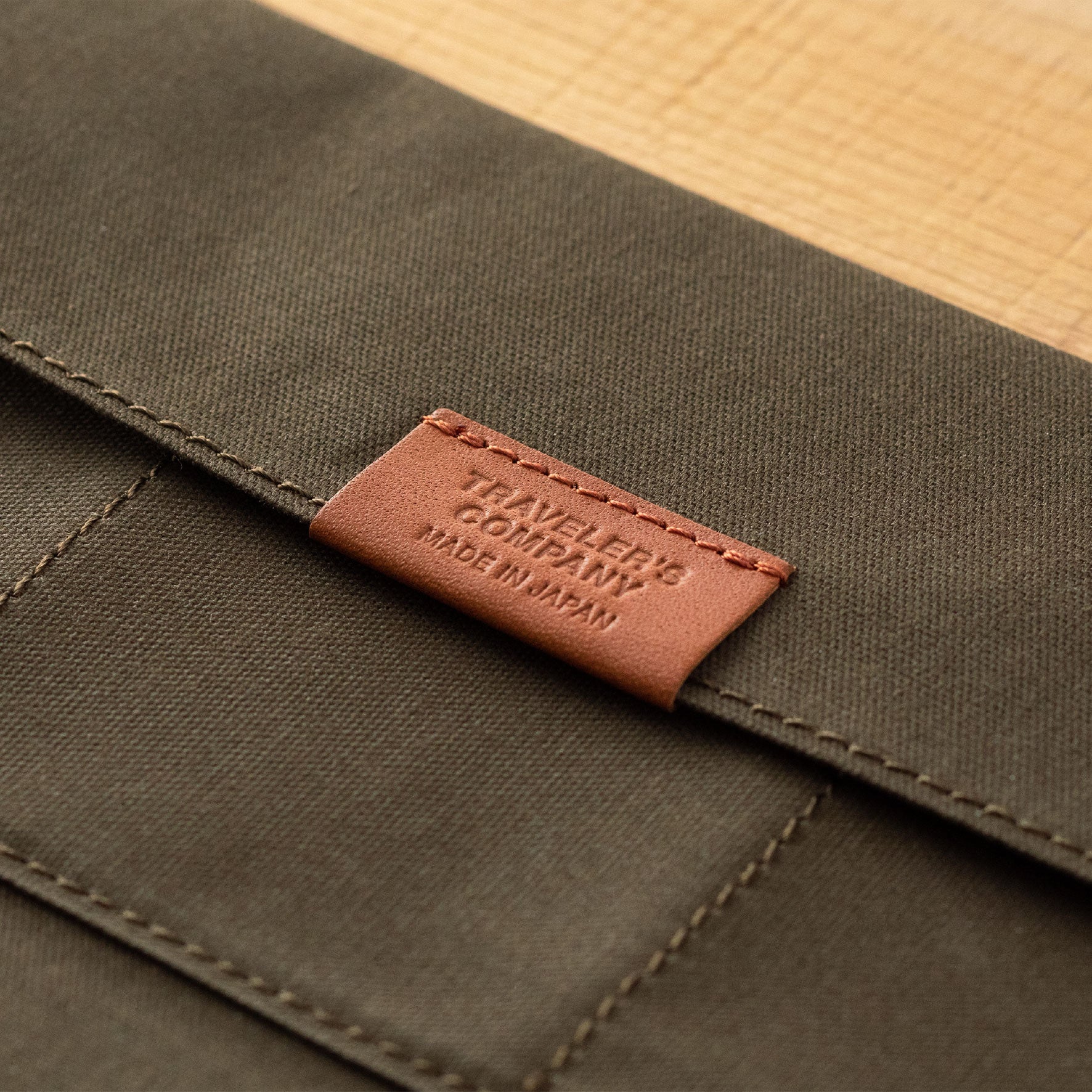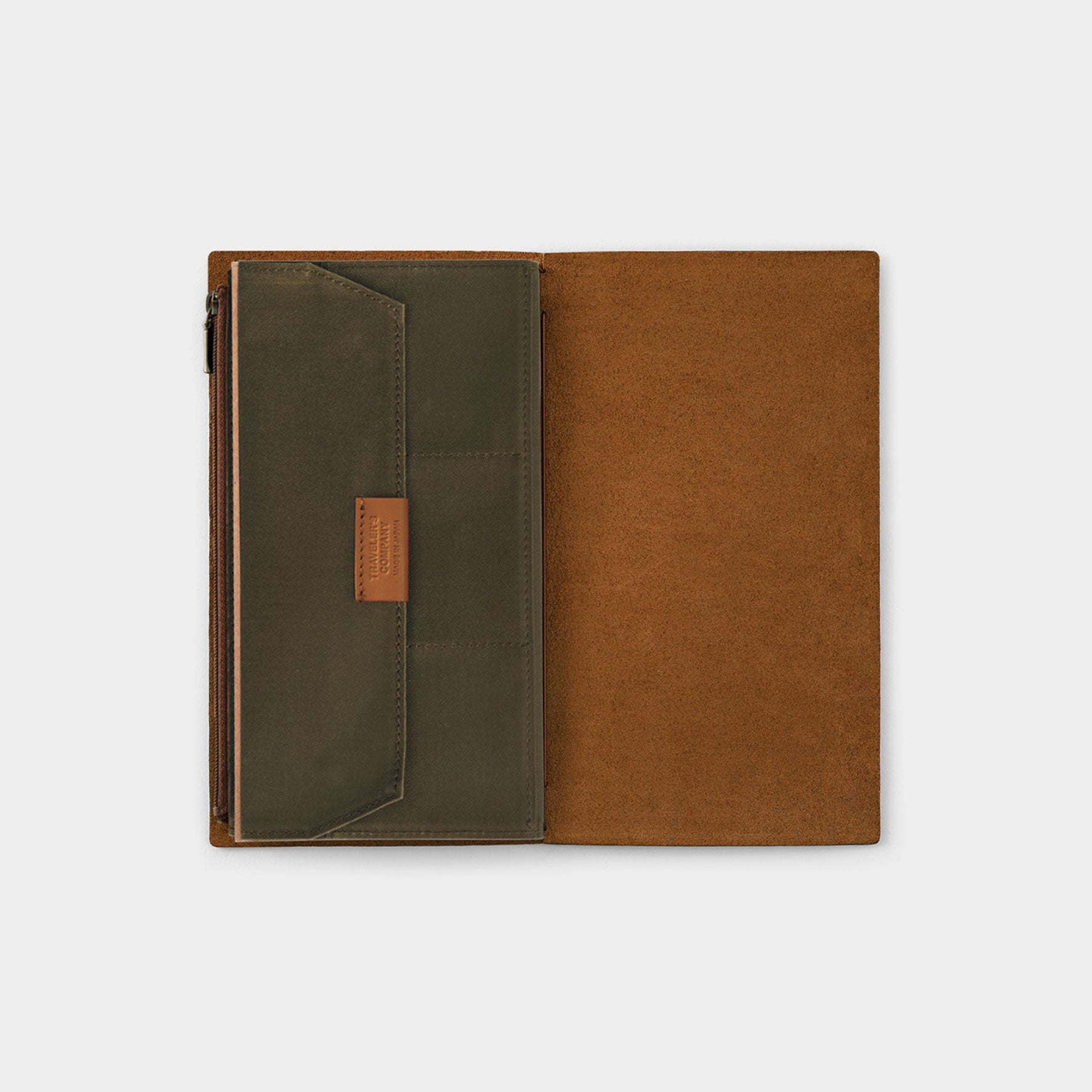 Traveler's Company - B-Sides & Rarities - Regular - Zipper Case - Olive
The B-sides and Rarities is an exciting compilation of new ways to enjoy your Traveler's Notebook. It is a celebration of ideas that never made it to the permanent range, either because they diverged from the general purpose of a notebook or  because they had limited uses.
The regular size cotton zipper case can be used as pencil case or a wallet, as well as for storing tickets and cards. It features a full length zipper pocket, a large open pocket and 3 card pockets.
The zipper case is made by craftspeople in the suburbs of Tokyo from locally produced, paraffin-waxed fabric. The texture changes with use, taking on more and more character.
Specifications:
H210 x W120 x D8mm (closed)
H210 x W230 x D4mm (open)
Made in Japan