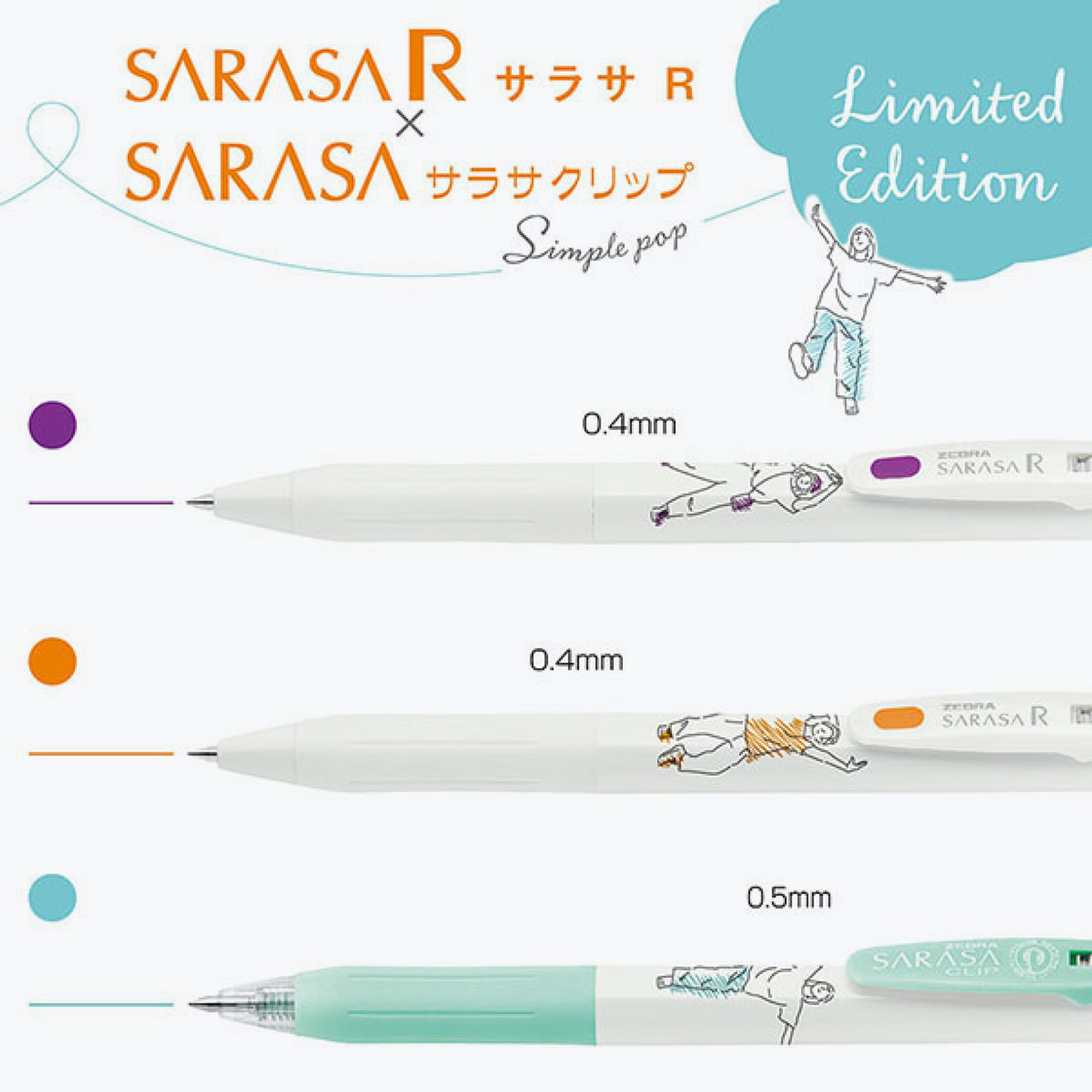 Zebra - Journalling Set - Sarasa R - Simple Pop - Vibe
Zebra have paired 2 popular Sarasa R Gel Pens with a matching Sarasa 0.5mm Gel Pen to create the limited edition 'Simple Pop' pen pack.
Launched as the level-up version of the Zebra Sarasa Gel Pen, the new Sarasa R's ink formula has 27% greater density for more vibrant colours. The ink is smooth flowing for a consistent, sharp line, as well as feather, water and fade resistant. Everything else remains the same - a well designed body with a comfortable rubber grip and a sturdy retractable 0.4mm tip for a superior writing experience.